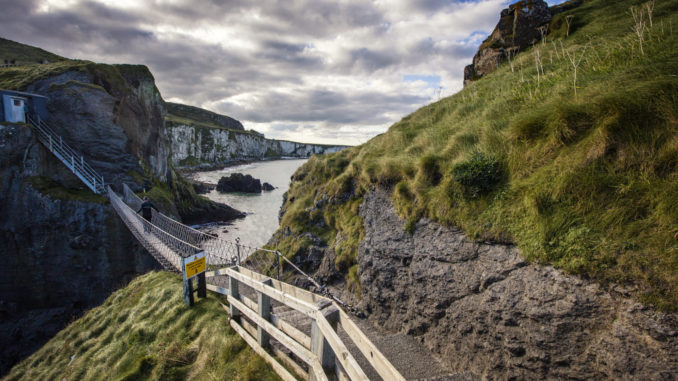 It's only up the road from us but how many people have never ventured across the border to our neighbours in Northern Ireland for a winter break. With a wining endorsement from Lonely Planet naming it the number one destination to visit in 2018 I've put together a few things to do when you get up there.
To find out all you need to know go to https://discovernorthernireland.com/
I'm going to start with something special for Game of Thrones fans. The Ulster Museum is host to a wonderful tapestry that marks all the characters, stories and places associated with the huge hit series. The exhibition runs until March 2018 and it's a novel surprise for those who perhaps want to do something different depicting scenes and characters from the first series. It's running at the

https://www.nmni.com/whats-on/game-of-thrones-tapestry-exhibition
From Winterfell to the Iron Islands, this epic tapestry brings to life the infamous events, locations and story of the most popular television series of all time.
Weaving the story from Seasons 1 to 7, this impressive tapestry gives Game of Thrones® fans the perfect chance to reminisce over all the action that led to the finale of Season 7.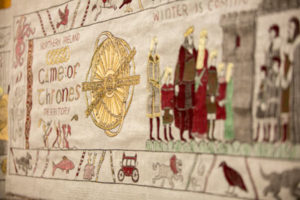 Local Craftmanship
Designed by hand but weaved by a state-of-the-art machine and hand finished in Northern Ireland, the linen used to form the background of the tapestry has been sourced from Ferguson's Irish Linen, one of the last surviving linen mills in Northern Ireland.
The delicate hand embroidery completed by a team of 30 stitchers at the Ulster Museum and the Ulster Folk & Transport Museum replicates a look consistent with such traditional hand woven cloth. With blood red weddings, golden Lannister hair, emerald green wildfire, cold-blue White Walkers and jet black ravens, admire their chain stitch, split stitch, back stitch, running stitch and seed stitch as you stroll along the tapestry.
From King Joffrey's golden crown to Daenerys' shimmering white and silver hair, threads of metallic, cotton and silk yarns bring vibrancy and lustre to the most popular television series of all time.
Game of Thrones® Webpage
The web statistics of Tourism NI's Discover Northern Ireland's website consistently demonstrate that Game of Thrones® is one of the most searched terms on the site. The Game of Thrones® webpage on Discover Northern Ireland discovernorthernireland.com/gameofthrones – is where visitors can find out more information about Game of Thrones® in Northern Ireland.
Here visitors can find out details about the unforgettable immersive experiences and tours as well as spectacular filiming locations from the show. Itineraries and a bespoke app are also available for the independent Game of Thrones® fan.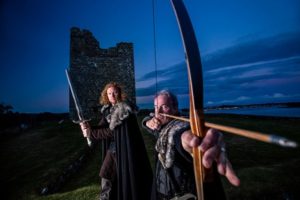 Game of Thrones® Filming Locations Northern Ireland App 
A Game of Thrones® filming locations app has been developed by Northern Ireland Screen with support from Tourism NI. This is available to download free from the App Store and the Google Play Store.
The interactive app guides fans from around the world to publicly accessible Northern Ireland filming locations used in the epic HBO drama. The app also showcases the ten Doors of Thrones and their locations.
Bridging the gap between fantasy and reality, the interactive maps allow users to flip between the mythical worlds of Westeros and Essos and the Northern Ireland filming locations. Over 25 scenes from Seasons 1-6 are featured on the app, with detailed information on each scene and where it was filmed, as well as official stills from the show. Fans can also experience the beauty of Northern Ireland from their own home as each location features a 360 degree panoramic photograph.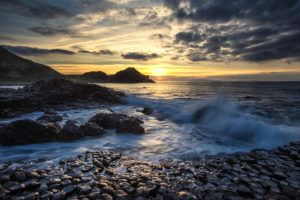 Another good reason to travel north and visit your Game of Thrones favourite spots is The Giant's Causeway. Stunning in reality it has to be seen to be believed. To learn more about what to do when you get there click here http://www.giantscausewayofficialguide.com/
Christmas Markets At City Hall
It's Christmas Time and the Belfast Christmas Market is underway under the shadow of City Hall. This market will fool any visitor into thinking they have travelled to a little corner of Germany or France with a delicious selection of Gluewine, Bratwurst and sweet delights. handcrafted soaps.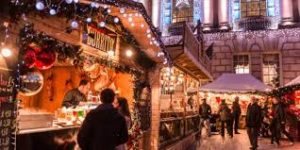 The Belfast Christmas Market returns to Belfast City Hall for its 13th consecutive year on Saturday 18 November from 12 noon until 23 December. http://visitbelfast.com/whats-on/event/belfast-christmas-market-2
The grounds of City Hall will ring with Christmas cheer, beautifully wrapped in a festive package of delicious tastes, tantalising smells and twinkling lights.
Cheery alpine chalets, adorned with festive garlands, will offer up an exciting selection of handmade jewellery, Christmas decorations and a wide range of festive arts and crafts. Find the perfect special gifts for your loved ones or treat yourself!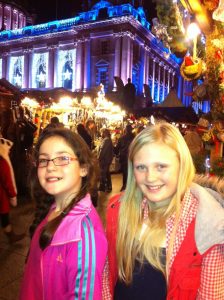 My daughter and her pal Alice at City Hall a couple of years ago. It was her first introduction to a Christmas market and magical experience.
Enjoy a delicious range of local and continental food. Stop by the new food court with seating and give those tired feet a break from shopping while enjoying a Bratwurst or maybe some Dutch pancakes dripping with butter and sugar. Go on, you deserve it!
Normal Opening Hours
Monday – Wednesday: 10am – 8pm
Thursday – Saturday: 10am – 10pm
Sunday: 12 noon – 6pm.
Special Hours
The market will open at 12 noon on Saturday 18 November and will close at 6pm on Saturday 23 December.
Santa's Grotto and Post Box
Don't forget about Santa's Grotto which will be open:
Monday – Wednesday: 3pm – 6pm
Thursday – Friday: 2pm – 7pm
Saturday: 11am – 7pm
Sunday: 12 noon – 6pm
Visitors to the gingerbread-themed grotto will receive a present and a photo with Santa for £10. And if you post Santa a letter in his post box (in the grounds of the Belfast Christmas Market) by Tuesday 19 December, you'll receive a letter back from him.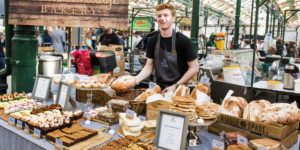 There has been a Friday market on the St George's site since 1604. The present award-winning St George's Market, built between 1890 and 1896, is one of Belfast's oldest attractions.
As well as being home to some of the finest fresh produce, with customers travelling near and far to sample the delights of Friday, Saturday and Sunday markets, it has become one of the city's most popular places to visit.
Since its £4.5m refurbishment in 1997, this charming Victorian building offers one of the most vibrant and colourful destinations that Belfast has to offer.
Friday Variety Market
The Friday Variety Market is open 6am to 3pm. Around 248 market stalls sell a diverse range of products from Atlantic shark and zips, to antiques and fresh fruit. The fish section alone contains 23 fish stalls and holds the reputation for being the leading retail fish market in Ireland. You can also listen to live music from local solo artists.
Saturday City Food, Craft and Garden Market
The Saturday City Food and Craft Market is open 9am to 3pm. Enjoy the best food tastes and smells brought by local producers, as well as a fusion of tempting continental and speciality foods from around the world. Customers can sample the produce, relax with a coffee and a newspaper against a backdrop of live music from top local bands and solo artists.
Sunday Food, Craft and Antique Market
The Sunday Market is open 10am – 4pm and is a mixture of the traditional Friday Variety Market and Saturday's award-winning City Food and Craft Market. It has a special emphasis on local arts and crafts, offering more local craftspeople the opportunity to show off their talents. Live music from top local bands and solo artists also ensures that visitors are kept entertained. Products on sale include local, continental and specialty foods, scented candles, clothes, handmade jewellery, antiques, art and souvenirs.
It was named the UK's Best Large Indoor Market 2014 by the National Association of British Market Authorities, beating off stiff competition from internationally renowned markets like Spitalfields, Billingsgate and Borough.
A free market bus runs every 20 minutes between the City Centre (outside Boots the Chemist, Donegall Place or HMV, Castle Place) and the market. Bus departs at 8am on Friday and Saturday and every 20 minutes thereafter.
Car parking
There is a range of multi-story car parks close to St George's Market including:
Waterfront Hilton
Lanyon Place
Victoria Square.
There are also pay-and-display ticket zones right outside St George's Market. These are managed by the Roads Service.
Special Christmas Opening Hours
Friday (normal opening hours every Friday throughout the festive season): 6am – 3pm
Saturday (25 November – 23 December) extra opening hours: 9am – 5pm
Sunday (26 November – 17 December) extra opening hours: 10am – 5pm
Sunday 24 December (Christmas Eve): 8am – 2pm
Monday 25 December (Christmas Day): closed
Friday 29 December: 6am – 3pm
Saturday 30 December: 9am – 3pm
Sunday 31 December: 10am – 2pm
Places to eat and drink. The Crown Bar is a must visit if you are in Belfast. With easily the most exotic decor in the city and most ornate bar you can soak up the atmosphere and you're only a stones throw from Fratelli's Restaurant famed for the best pizza in Belfast.
https://www.fratellibelfast.com/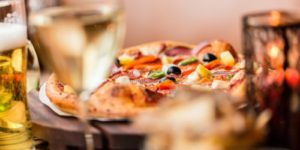 http://visitbelfast.com/things-to-do/member/crown-liquor-saloon
Dine under the gaze of the Samson and Goliath cranes at Harland and Woolfe in the super trendy Cast nad Crew restaurant open for breakfast and lunch.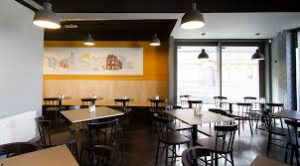 https://www.castandcrewbelfast.co.uk/
HMS Caroline
HMS Caroline is a five-star rated visitor attraction and a unique survivor from the First World War.
Step on-board Belfast's newest attraction and be blown away by a dynamic film showing the drama and devastation a battle can bring. Explore
the impressively recreated cabins that have been restored as if the crew left the ship yesterday, listen in on the everyday sounds in the Captain's and Senior Officers' cabins and enjoy interactive exhibits throughout the ship.
Soak up the atmosphere as you learn about communication at sea in the Signal School and see if you can crack a code using techniques like semaphore and flags. A visit to the Torpedo School enables visitors to explore naval weaponry and dazzle, learn all about war at sea, create your own dazzle camouflage and evade an enemy attack.
The Virtual Access Suite provides access to remote and hidden areas of HMS Caroline. Learn how the ship works with interactive exhibits and take control of HMS Caroline in the Virtual Bridge. Here visitors will also learn about Caroline's impact in Belfast, her home for over 90 years.
The historic spaces on HMS Caroline have been recreated to look as they did in 1916, the year that HMS Caroline was part of one of the largest naval battle in history, the Battle of Jutland.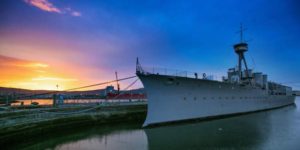 Walk along the decks and see the ship's replica 6-inch and 4-inch guns. You can also head to the Navigating Bridge where you can explore the Captain's Sea Cabin.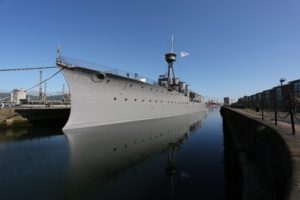 Sailors were generally well-nourished to keep spirits and energy levels high for their busy days on board the ship. Staff at HMS Caroline continues this tradition. Why not take a break and relax in the Mess Deck Café on the lower deck serving local produce. Here you can enjoy a hearty and wholesome drink and snack before you continue your journey through HMS Caroline. The café also showcases a historic recreation of a Light Cruiser's mess table, ready for the crew to enjoy a meal.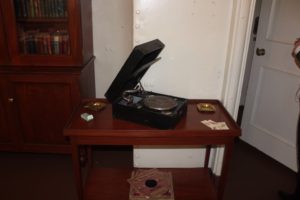 Mark your visit to HMS Caroline with a special memento from the on board shop. Browse for gifts, clothing and posters inspired by HMS Caroline and Royal Naval Heritage. The shop offers a wide range of quality souvenirs, ideal to bring home for friends and family.
Tide times can affect accessible access to the ship. For more information, visit www.belfast-harbour.co.uk
HMS Caroline is open daily from 10am – 5pm.
Last admission is 4.15pm.
Recommended tour time is 90 – 120 mins.
For more information and to book tickets and save up to 20% visit
www.hmscaroline.co.uk
Titanic Hotel
If you're looking for somewhere special to stay then the newly opened Titanic Hotel is going to be on the hitlist for any Titanic fan.https://www.titanichotelbelfast.com/
Titanic Hotel Belfast opened its doors for business on 10 September 2017. This luxury 119 bedroom hotel is in the former headquarters of Harland & Wolff, builders of Titanic, and will provide the perfect destination for anyone travelling to Titanic Quarter on business or for pleasure.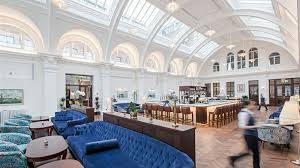 The Harland & Wolff Drawing Offices, the earliest parts of these historic buildings, date from the 1880s and over the following 100 years played an important part in the design of many of the world's most famous ocean liners, the creation of the 'floating hotel' and influenced the design of many of today's cruise ships.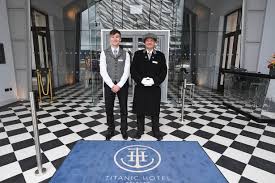 Interesting facts: •Heritage spaces retained in the development include the telephone exchange, which received the first communication of Titanic hitting the iceberg. The board room, directors' entrance and lobby and former directors' offices are also preserved. •Drawing office one will house a temporary six-week exhibition from Sunday's opening, telling the story of the conservation and construction of the buildings and hotel. After that, daily tours will be on offer to showcase the heritage features.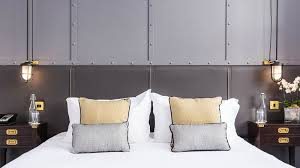 A double room has been reserved for you for two nights including breakfast each morning. Please note that any room charges (minibar, phonecalls, room service etc) must be settled by the journalist on departure.
A team of award winning chefs have crafted a unique menu for the main dining room with views towards the iconic Titanic Belfast building and the historic slipways where Titanic and her sister ships Olympic and Britannic were constructed. Employing the finest locally sourced ingredients the restaurant offers an unrivalled menu and atmosphere to match for our diners.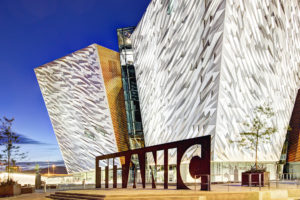 While you are in Belfast a trip to The Titanic Museum is a must – voted the top attraction worldwide it really is very enjoyable experience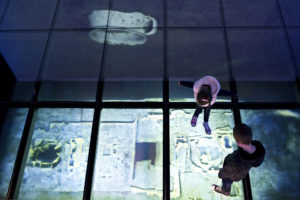 A fully interactive museum there's plenty to fill a half day in the museum for all the family.
Titanic Hotel Price Points. Availability is low at weekends for the coming months and you should book well in advance.
Festive Shopping Break (B&B, free parking & glass of prosecco) = From £139 per room
Overnight stay with Titanic Belfast tickets = From £180 per room
With The Titanic Museum only across the road you can get your visitor tickets by clicking on the link here adults £18 Children £8 OAP £14.50 and £44 for a family of four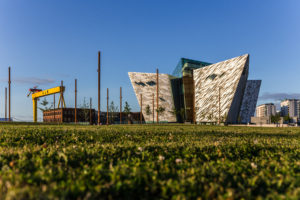 Dont forget to stop by and visit the SS Nomadic which is one of the original boats that took passengers from France to board the Titanic. There's lots for kids to do on board including dressing up! http://www.nomadicbelfast.com/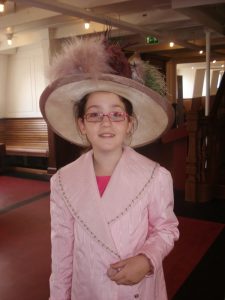 The SS Nomadic – Tender to the Titanic and the last remaining White Star Line ship in the world! Restored to her original glory and back home in Belfast's historic Hamilton Dock. Tickets cost £7 adults and £5 for children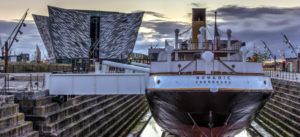 Black Taxi Tour
Home of the Black Taxi Tour, Belfast is a beautiful vibrant city with a thriving nightlife scene it is an amazing holiday destination, but it has a chequered past. For over 30 years the city was enthralled in a bloody civil war. Fought between the mainly nationalist catholic community and mainly loyalist protestant community. Out of the chaos came some of Belfast's most recognisable landmarks, its murals. Taxi Tours Belfast are the original taxi tour company having been facilitating murals tours for over two decades we are the first choice for your local taxi tour.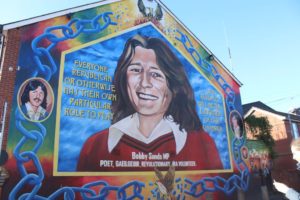 Our 90-minute mural tours take you from east to west, north to south taking in both sides of the community and how they depicted their war efforts through amazingly detailed murals. All our drivers have lived through the bloodshed and give you an insight into the history behind it all and their own experiences living through it.
The Seamus Heaney Homeplace.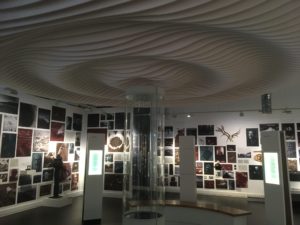 The perfect place to put a little poetry into your life.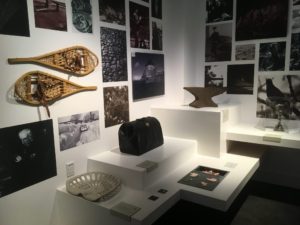 With many events throughout the year I recently attended a wonderful evening with Ardal O'Hanlon in conversation at the centre in the Helicon. This splendid theatre hosts musicians, writers and actors and I was left inspired after the event. I recommend giving plenty of time to explore the exhibition – an hour simply isn't enough as the interactive displays include readings by the poet and interesting anecdotes about Seamus Heaney and his life.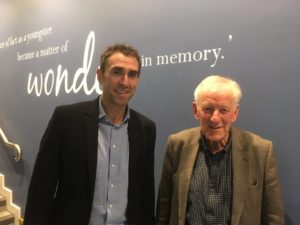 Brian McCormick is the centre director and he informed me about the huge success of the centre since it opened last year and visitor numbers have exceeded expectations. For anyone with a love of poetry or the written word then this hive of inspiration is a must see. https://www.seamusheaneyhome.com/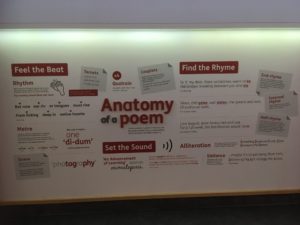 Stay at Ardtara Country House in the beautiful Derry Uplands Village and heart of Heaney Country.
ARDTARA COUNTRY HOUSE & RESTAURANT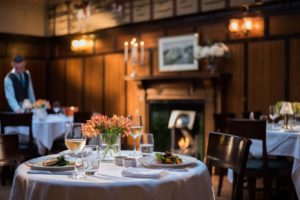 Ardtara is an elegantly restored 19th century mansion,situated at the centre of Northern Ireland within 45 minutes of the North Antrim Coast, the Giant's Causeway, Derry/Londonderry and Belfast.
In fact, every scenic attraction in Northern Ireland north of Belfast, is close to Ardtara, plus all airports and Royal Portrush links golf are all within 60 minutes. Built as a family home by Harry Jackson Clark during Victorian era, the Clarks were a big part of linen production in the area since 1736. Many of the original family heirlooms are  still to be found in this fine country house. Restored from dereliction in the 1990s by Maebeth Fenton it is now in the ownership of Marcus Roulston and Ian Orr, co-owners of Browns Restaurant Group.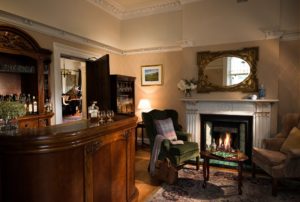 Ardtara is honoured to be included in National Geographic Traveler Magazine's 'Best Places to Stay in Britain and Ireland' and has been named 'Most Romantic Hotel of the Year' by the AA.
Ardtara offers en-suite bedrooms with king beds, owner-collected antiques and original working fireplaces, within the privacy of eight wooded acres.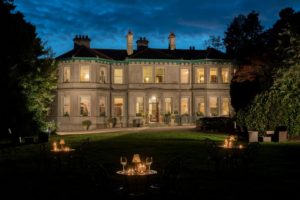 Bed & Breakfast from £49.50
One Night Getaway (Dinner, Bed & Breakfast) from £84.50 per person sharing