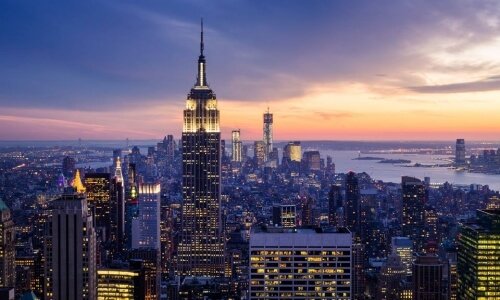 New York New York so good they named it twice! There's now more to do than ever in the big apple and New York State has become a go to destination! With news of the second daily service from Norwegian between Dublin and Stewart International in New York State it's possible to go there for even one day. Listen in to my chat about The Big Apple on Newstalk with Ivan Yates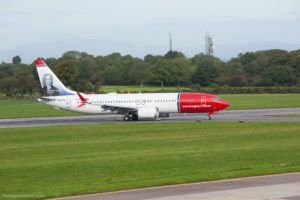 Review of my flight experience with Norwegian airlines from Dublin to Stewart International
I'm looking across a sea of fluffy white clouds as  Norwegian.com is emblazoned on the wing and I'm reminded that a cheap flight doesn't mean cheap service. The stewards, who are all rather cute, couldn't be more helpful. The 'nice and tasty meal' was just that and I'm sitting at an emergency exit with as much room as a premium economy seat. If a designated seat, food and check-in bags are important to your flight experience they can be added in a package for €65 each way. I downloaded movies onto my phone before take off so I have my own entertainment sorted. My fare starts at €118 each way which is among the best value for crossing the Atlantic. I'm on an economy flight from Dublin to Stuart International airport in New York State and it's only an hour and quarter couch ride before I can be in the middle of Manhattan. At $20 each way on a comfortable bus with wifi, it's cheaper and quicker than a taxi from JFK.  Value for money this is a great way to travel especially for the solo traveller or anyone looking to explore the Hudson Valley region.
facts –
 Norwegian fly a double daily direct service between Dublin and Stewart International Airport
Flights are operated by a fleet of brand new Boeing 737 MAX aircraft
Fares start from €129 one way / €219 return including all taxes and charges
To book visit www.norwegian.com/ie or call 0330 828 0854
Hand baggage is max 55×4-x23cm and one small personal item max 25x33x20cm which combined weigh 10kg. It is €35 if you pre book a bag online.
* * * * * * * *
There's so much to do upstate set in the picturesque Hudson Valley. Outdoor recreation in Dutchess County includes biking, hiking, horseback riding, golf, kayaking and archery.
New York State must visit – The Franklin D Roosevelt home and Library
The homeplace of America's 32nd President Franklin Delano Roosevelt is at Hyde Park. Situated on the banks of the Hudson River, this estate is also home to the very first presidential library. I have visited a few but this one is particularly well placed historically as it gives the visitor great insight into FDR's private life in his home as a young boy and follows through to tell the tale of his work life through the multimedia exhibitions at the library. It's difficult to tell his story without the inclusion of his supportive and energetic wife Eleanor, and this is achieved with great aplomb and designated exhibits showing her input.
So many pictures were taken of FDR sitting down during the tenure of his presidency anyone would be forgiven for overlooking the fact that he was placed in a wheelchair after contracting polio at the age of 39. I start the tour on the driveway of FDR's family home where the president spent his formative years. His policy of counteracting extreme poverty across the country involved the planting of 3 billion trees in the National Parks, a social security system and numerous building projects, saw him go on to be the longest serving president ever. It's interesting to see the displays echoing the strong role Eleanor played at facilitating his work and extracts from her daily dairy which were perhaps the first evidence of a blog in the making.
Roosevelt's fireside chats are played on loop at another exhibit bringing me through the worst days of World War II and displayed in a reconstructed kitchen of a typical home in 1940s America. It's a poignant journey through a time that could be easily forgotten but embodied the transformation of America as a super power. Whether it was FDR's new deal that improved conditions or wealth generated from the war well I'm not quite sure which was responsible. It's impossible to write about FDR's legacy without mentioning the Four Freedoms. He made a speech to congress on January 6th 1941in which he envisioned a world based on, "Freedom of Speech and expression, Freedom of all peoples to worship God in their own way, Freedom of want and finally Freedom of Fear."
A full day could easily be taken up exploring all that there is to see in the park but to fully capitalise on a visit to New York State, time must be made for shopping. Poughkeepsie Mall has all the brand names that are popular in the USA, especially those shops that haven't reached Europe such as Bath and Body Works and Justice. To really go large then a trip to Woodbury Common is a must, and only twenty minutes from Stuart International Airport.
It's now possible to go to New York to shop for the day!
Taking an early morning flight from Dublin at 8.10 am and you can be at Woodbury common by 11am EST – start shopping and enjoy lunch at your leisure. With the airport a close commute of a bout 30 minutes you can catch your flight home at 9pm.
Tour America have this great offer for travel in September which is a beautiful time of year to enjoy the fall foliage
New York and New York State Fly Drive from €949pp
Price includes return flights
2 nights in Manhattan
3 nights in Hudson Valley
Fully inclusive car hire for 3 days
Based on 2 sharing
* * * * * *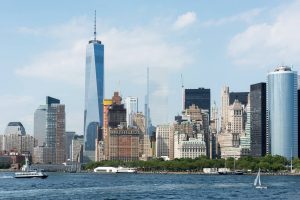 New York is made up of five Boroughs and most people at attracted to Manahattan for so many reasons as it is the heart of the big apple. If you are on your second or third trip to New York then I recommend seeing what the others have to offer. I stayed in the middle class commercial district of Astoria in the borough of Queens.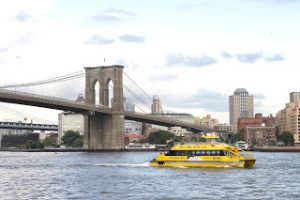 Famous inhabitants include Charlie Chaplin in the 1920s as this was the original home of the Kaufman studios where the first Marx Brothers Movies were made there Animal Crackers – I took a trip to see what I could find in what is now known as The Museum of the Moving Image. The museum holds some of the most notable memorabilia from the movies and has plenty of interactive exhibits for kids – they can do a voiceover on the Wizard of Oz and make their own flick book movie. See models of Yoda, Chewbacca and The Elephant Man and afterwards stroll down Steinway Street and see the home of the famous piano makers.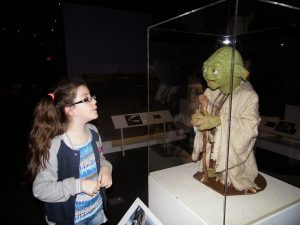 Cafe life booms in this suburb and the notable bakerys include the shop where the cake was made for the movie My Big Fat Greek Wedding. In fact it is one of most ethnically diverse boroughs with terrific restaurant and food choices.
The Lovely Thida from Tibet gave me an excellent mani-pedi for only $28 with a back and shoulder massage included. I dined on Greek Cypriot food at Aliada restaurant but was truly spoilt for choice. In the evening enjoy a view of Manhattan like no other as the city skyscrapers light up.
A City Pass is a must buy if you want to visit the major sights and museums. It will save you time and money. I recommend going to the Top of the Rock instead of the Empire State as the queues aren't as long and you can enjoy unspoilt views of Central Park and the ESB. The NYC Ferry Expansion an affordable way to travel between waterfront communities. It links Astoria to Roosevelt Island, 34th street and downtown Wall Street for only $2.70 per trip. This new service opened up between all the boroughs this year and don't forget that the Long Island Ferry Service is the best free thing to do in New York.
To truly enjoy Manhattan in summer there is nothing to compare to brunch at the Boat House. Overlooking the boat lake the menu is broad and it's not too pricey. But be warned to get there early on a Sunday – ideally by 9am as it opens at 9,30 but doesn't take reservations. Take a boat out for a punt afterwards for $15 per hour or stroll around the corner to the MET where you can use your city pass or pay $26 for a two day pass. The current exhibition of costumes from the Heavenly Bodies Met Gala are particularly stunning and one of the best I have been to for some time. Upstairs enjoy the huge impressionist collection that runs through pointilism, cubism and modernism. Stroll by the John Lennon memorial Garden and listen to fans and buskars sing Beatles music.
To find more things to do in Manhattan check out the website nycgo.com it's great for extra tips when planning a trip. New attractions have opened up for family in Times Square including Gullivers, Gate, The NFL Experience , The National Geographic Encounter Ocean Odyssey and Spyscape. Opry City stage has also opened in Times Square.
Navan Travel – http://itaa.ie/2018/07/04/new-york-with-helicopter/
Return flight from Dublin Direct to Newark Direct on 22nd January with 3 nights in the Wellington Hotel in Manhattan including Spectacular 12-15 minute Helicopter Sightseeing Tour of the Big Apple from ONLY €775 per person.
Navan Travel (New York travel tips) – http://www.travalue.ie/blog/post/NewYork/
Click&Go –  https://www.clickandgo.com/design-your-own-holiday/details/2019-02-14/3/2::0/RO/DUB/0/2006/16695/524?search=all/New_York/2019-02-12/3/2::0//DUB/0   
5* New York City Breaks in February 2019 from €529pp
From €529pp for the 5 star Parker New York Hotel.  Price is per person based on 2 adults sharing for travel in February 2019.
Price includes:
3 nights in the

5 star Parker New York Hotel, New York

Standard room on a Room Only basis

Direct flights from Dublin to New York Stewart

Airport taxes & charges
* * * * * * * * *
Aerlingus have some very competitive fares to JFK this autumn – mid september from €337 return.
https://www.aerlingus.com/html/en-IE/home.html
* * * * * * * ** ** *
Deals of the week
I had such a response to my deals on last weeks show that I've put together a few from the ITAA website.
Topflight cruise
Another cruise this time with Topflight that has the added bonus of a stay in Rome. Set sail on this winter Mediterranean cruise on board the fabulous MSC Meraviglia, a ship that is so impressive, your journey is just as enjoyable as the wealth of destinations that you will explore.
https://www.topflight.ie/experiences/cruise-holidays/msc/msc_winter_mediterranean_fly_and_cruise_rome
Travel in December 2018 from only €899 pp Prices Include
Return flights from Dublin, airport transfers and 20kg checked in bags
7 nights cruise ship accommodation
Breakfast, lunch, evening meals and snacks All entertainment
2 nights bed & breakfast accommodation, in the 4 star Veneto Palace, Rome
* * * *  * * *  *
Yesterday marked the centenary of Nelson Mandela's Birthday so I've found a really good deal for anyone hoping to explore South Africa for the first time from Travalue and Navan Travel.
South African Adventure
Sample the best of two stunning southern African countries on an eye-popping tour like no other. From busy Johannesburg, travel into Kruger National Park for an out-of-this-world African safari and then into the Kingdom of Swaziland, with its friendly locals and verdant mountain ranges. Chill out on the beaches of Kosi Bay, a World Heritage site famous for its lakes, beaches, turtles and fish traps. Enjoy a homestay in the heart of Zululand, camp under the glow of a thousand stars and relax in the glamorous seaside city of Durban for a varied taste of awesome Africa.
Depart Dublin on 9th November for your 8 night adventure. Highlights Include:
Go on a safari through Kruger National Park, one of the largest game reserves in Southern Africa
Feast on fresh Mozambican seafood at the seaside village of Ponta Malongane
Uncover the unspoilt wilderness of the Elephant Coast, a tropical paradise of crystal clear water, marshland, coastal forest and swamp
Visit the heartlands of the African Zulu and spend the night in a traditional homestay
Enjoy a hike through Hlane Royal National Park amongst antelope and zebra
Total Cost €1549 per person including flights & tour.
Click here for more information.
Contact us on 1890 289 255 / 0469068600 or email info@travalue.ie
* * * * * * * *
Croatia is a hot destination for this summer
3* Antuninska Old Town Apartments 
Antuninska Apartments are located in a charming street leading off the main boulevard (Stradun) of the Old Town and next to the Franciscan Monastery.
27 July – 7 nights Self Catering
from €599 pps

Call us now on 01 833 3921
or email holidays@travelbroker.ie 
* * * * * * * *
Dawson Travel have a last minute family offer to Spain
Empuriabrava – Barcelona
7 nights – 3* Xon's Platja
Departure date on 23th August 2018
Apartment Capacity 4
fr €1240 per family (based on 2 Adults & 2 Children sharing)
Return flight ex Cork
To enquire about this offer:
Call: 021 4274417 or 01 663 6536
Text: 087 9502345
Email: travel@travelcheaper.ie
* * * * * * * * * * * * * *