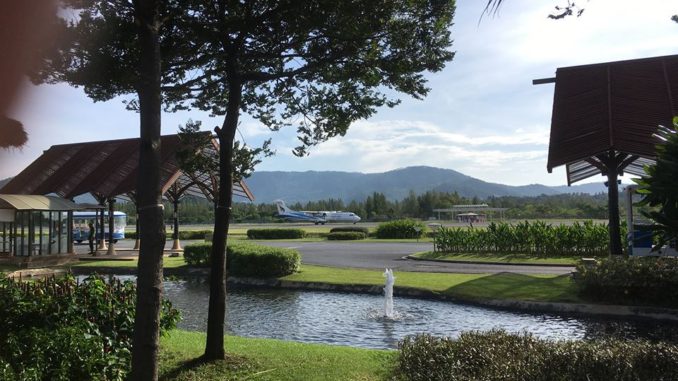 Topics this Travel Tuesday 15th August on the Newstalk Drive Show on Newstalk FM. Do you ever wish you could squeeze a little bit more from your holiday? I've put together some combinations that won't press too much on your wallet. Click on link to hear the show!
Destination one: (Dubai and Thailand)
With the popularity of the Etihad and Emirates airlines one-stop services to Asia and Australia I suggest taking a couple of days off at the beginning or end of your holiday to adjust with jet lag or just to experience the UAE. New kid on the block, Qatar airways are also offering some great prices.
Dubai is a good base to break up your journey and it has so much to offer, I'll be listing the top must see attractions and places to stay in this Saturday's edition of The Irish Daily Mail.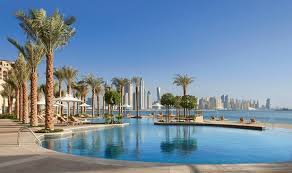 Thailand is one of my favourite places on the planet for culture, food, beautiful beaches and it's really cheap. Hotels are affordable at highest standard and with a vast variety of islands there's one that's perfect for you. Koh Samui is gaining a name for itself as The Wellness Island with very good reason. A massage on the beach costs as little as €6 or even less making it accessible for all. Boasting a variety of luxury spas too, the beach and hotel pools will be enough for most people to feel ultimate relaxation from the moment you touch down at Koh Samui airport.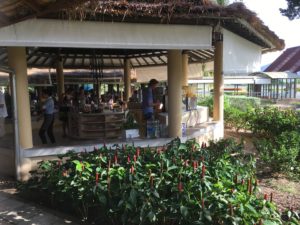 The airport itself resembles a four star hotel lobby than the usual chaos experienced at airport departure gates.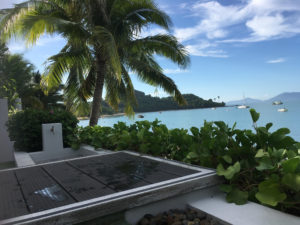 Topflight have put together a package to Koh Samui, Thailand and included a three night stop in Dubai at Fairmont The Pam on HB basis. For two people next June to include flights and hotels staying at Anantara on Bophut Beach for seven nights. see website or call 01-2401784 .
www.topflight.ie 
Destination Two:(Philadelphia and Florida)
Kissimmee is still hugely popular with Irish families and there is lots to see and do beyond the theme parks – visiting the swamps, hot air ballooning and horseriding etc But a stop off in Philadelphia is something completely different. American Airlines have a hub in Philidelphia with some little-known attractions (including the better known Museum of the American Revolution and The Liberty Bell) – For all you need to know about Philadelphia see http://www.discoverphl.com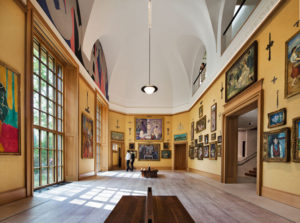 The Barnes Foundation houses the largest collections of Impressionist and Post-Impressionist art in the world…Also the Simeone Foundation has several unique exhibits and over 1 billion dollars worth of cars to fascinate any car fan – it's close to the airport and could be squeezed in with a long layover…. I've a package from Tour America that includes a stay in Philadelphia en route to Kissimmee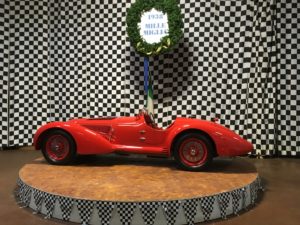 Five Reasons why Kissimmee Should be on Your Bucket List
No matter the age, everyone should have a list of things to experience and places to see in their lifetime. Here are five incredible ways that Kissimmee, Florida can satisfy – or influence – your own travel bucket list.
Soar in a hot air balloon– Getting up before dawn is well worth it for the experience of lifting into the sky aboard a hot air balloon.
Kayaking –Some of Florida's most beautiful scenery can be found in Kissimmee, particularly along Shingle Creek, which are the headwaters of the Florida Everglades.  Guests can climb into a canoe or kayak – single or tandem – and take a journey under a cypress-tree lined creek. The attraction truly is an oasis nestled amidst the hustle and bustle of the theme parks.
Become a fighter pilot for a day-For a unique bird's-eye view of the area, fly in a legendary WWII P-51 Mustang at Stallion 51 or become a fighter pilot for an afternoon by taking the controls of a restored antique fighter plane at Warbird Adventures at Kissimmee Gateway Airport.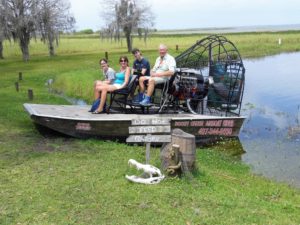 Airboat Rides: There's nothing like the wind-in-your-hair adventure of "flying" across the water in an airboat. Visitors from around the world travel to Kissimmee to climb aboard and travel at speeds of up to 40 mph to get to the best spots for alligator and bird watching (Side note: Did you know Osceola County is home to the largest number of nesting bald eagles in the lower 48 states?). A number of airboat operators launch out of area lakes – including Boggy Creek Airboats, Marsh Landing Adventures, Spirit of the Swamp Airboat Rides and Wild Florida Airboats and Wildlife Park.
Zipling– Kissimmee is home to some of the best zipline and obstacle course attractions in the country, including a zipline rollercoaster at Forever Florida Ziplines and Adventures in the Wild. A new attraction guaranteed to test your agility and stamina is Orlando Tree Trek Adventure Park, offering an elevated obstacle course that includes ziplining, suspended bridges, Tarzan swings and much more at heights of 10 to 60 feet above the ground! www.experiencekissimmee.com
Philadelphia & Orlando fr€629pp
Return flights, All taxes and charges
2 Nights accommodation Sheraton Philadelphia
7 Nights accommodation Rosen Inn Orlando
Based on 2 adults & 2 kids sharing
Date of departure: 
02  Feb 2018
Our Ref: 601454
Destination Three:  Both Iceland and Canada are hot spots and have been for the past couple of years.
Celebrating 150 years independence is one of many reasons to visit this vast and beautiful country, but the city of Montreal is also celebrating a 375 year anniversary. It's possible to see both countries with great fares from WOW airlines, with new routes opening up all the time to cities in North America. I've used their service stopping off in Reykjavik for two nights en route to the Montreal food festival hosted every November- it's a wonderful city with plenty of art and amazing food, Visit Montreal Website to find out all that's going on in Music and food during this special year of celebrations. https://www.mtl.org/en 
In Iceland there's so much to see and visit such as The Blue Lagoon and Thingvellir National Park, close to the home of The Giant Geyser  – we also went snowmobiling on a glacier!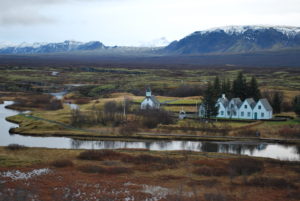 If you're travelling to Iceland be sure to look up
Reykjavik Excursions
who have a wide range of activities, tours and bus services from the airport to sights like The Blue Lagoon.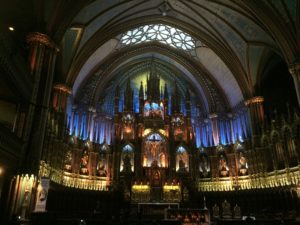 Great food is undeniably the stuff of life in Montréal – locals all have their favourite tried-and-true restaurants, go-to take-out dishes and an ongoing list of new eateries and cafés to try. It might take multiple return trips to decide on your own favourites, whether we're talking poutine, bagels or foie gras. From five-star restaurants and carefully prepared dishes from around the world to legendary local diners and street-side food trucks, Montréal offers one-of-a-kind experiences for all tastes, all year round.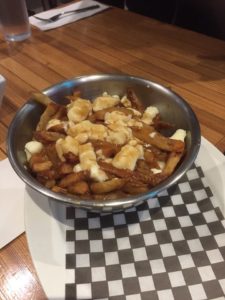 Check out my feature on
evoke.ie
about my twin centre adventures with the kids to Iceland and Canada
Air fares from Montreal via Reykjavik with WOW AirDublin Montréal
WOW air fly from Dublin to Montréal up to seven times a week from as little as €159.99.  The airline offer low cost transatlantic travel to ten US destinations, via Reykjavik. 
 The WOW Stopover option allows passengers to explore Iceland on either leg of their transatlantic journey for an unlimited time.
For more info see www.wowair.ie. All prices quoted include taxes and charges.