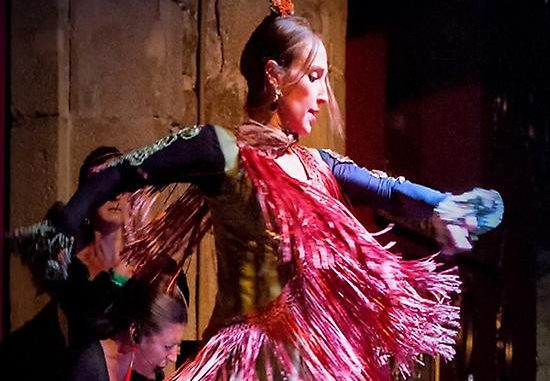 Listen To Travel Thursday on The Hard Shoulder with Ivan Yates Newstalk Andalucia
There are many good reasons to visit Andalucia and today I'll be discussing a few of them on Newstalk with Ivan Yates. The Irish love Spain with record numbers visiting in 2017 – reaching 2 million for the very first time. Today I'm looking at new things to do in the ever popular Andalucia, home to the Costa Del Sol and many favourite resorts, but I'll also suggest some novel travel ideas in some of the lesser know provences.
Andalusia is the meeting point of two continents, Africa and Europe, as well as the Atlantic Ocean and Mediterranean Sea.
It is located at the south of the Iberian Peninsula and is the southernmost point of Europe. Its northern frontier is marked by the Sierra Morena Mountains, which separate the Castilian plain to the north and the Guadalquivir River basin to the south. To the west, the Guadiana River separates Andalusia from Portugal in the province of Huelva..
The region's network of main roads and motorways now covers more than 24,000 km.
The rail network also has two high-speed lines: Seville-Cordoba-Madrid, which has been running since 1992, and the recently inaugurated Malaga-Cordoba-Madrid line.
Air traffic in Andalusia has modern, large airports, offering an array of flights to and from the main Spanish and European cities along with many destinations around the world.
Andalusia's strategic position at the meeting point of Atlantic and Mediterranean make its ports, especially Algeciras, major hubs for international maritime traffic.
Other ports such as Huelva, Cadiz, Malaga and Almería are the base for major transport services, while the Andalusian coast is also home to thirty-seven marinas; Seville also has various river ports. They are all responsible for generating a great deal of commercial and tourism activity.
Three good reasons to visit
Flamenco, in its strictest sense, is an art-form based on the various folkloric music traditions of Southern Spain in the autonomous communities of Andalucia. In a wider sense, it refers to these musical traditions and more modern musical styles which have themselves been deeply influenced by and become blurred with the development of flamenco over the past two centuries. It includes cante (singing), toque(guitar playing), baile (dance), jaleo(vocalizations), palmas (handclapping) and pitos (finger snapping. In 2010 UNESCO declared Falemenco one of the masters of the oral and intangible heritage of humanity.
Sherry
Sherry  is a fortified wine made from white grapes that are grown near the city of Jerez de la Frontera. Sherry is produced in a variety of styles made primarily from the Palomina grape.
Horses
Jerez Horse Fair 2018 Feria de Caballo Jerez
The Jerez Horse Fair (Feria de Caballo) which is traditionally the first week in May is an exciting and lively event that brings the entire city to the Gonzalo Hontoria Fairgrounds, which cover 52,000 square metres, giving ample space for the finest horses of Jerez as synonymous with the city as sherry and flamenco, to show off their moves to the crowds who flock to the two hundred or so casetas which, unlike Seville's, are mainly open to the public, and other attractions.
The history of the Jerez Horse Fair goes back over 500 years, to the commercial livestock fairs that were established in April and September, in the time when Jerez was just a small town back during the reign of Alfonso X El Sabio (the Wise).
Cadiz
There are 265 reasons to love Cadiz, with festivals running all year round. You can sit back and rest for the other 100 days of the year.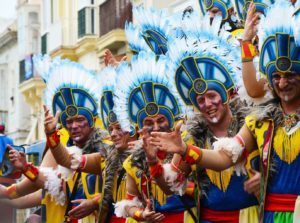 Cadiz is one of the oldest cities dating back 3,000 years. It is best known for its small villages dotted along the coast, Jerez the home to sherry and special horses trained to the highest standard of skill. Vejer de la Frontera has been listed in the top ten of most beautiful villages in all of Spain. Tarifa on the south is a mecca for wind and kite surfing with strong winds from the Atlantic that turn into the Mediterranean around the corner. The Moto GP track hosts an annual event in the calendar and Algodonalas is the perfect spot for adrenaline junkies who like to para-glide.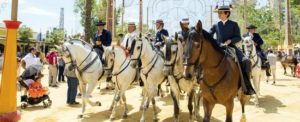 The Jerez Horse Fair consists of joy, fun and purebred animals. The nobility of the horses you can see during the event has made it internationally famous. Of ancient origins (1284), it was originally a livestock market. Over the years it evolved into today's conglomerate of festivities. Among the different events, mention should be made of the equestrian contests and competitions, and of the marquees set up in González de Hontoria park, adorning its avenues and paths with flowers and garlands over the course of the fair.
Several castles and monasteries have been converted into unique boutique hotels and 26% of the land has a special protection order on it.
Why not take in a stay at Seville on the way to Cadiz – this packages is with the Travel Broker
The Travel Broker
11 Vernon Avenue
Clontarf, Dublin 3
Ireland
Tel: + 353 1 833 3921 | http://www.travelbroker.ie/
Depart Dublin 6 October @ 9.30, Arrive Seville @ 13.30
Depart Seville 16 October @ 12.10, Arrive Dublin @ 14.10
3 nights in 4* Novotel Sevilla Marques de Nervion on a B&B basis
7 nights in 4* Senator Cadiz on a B&B basis
This striking hotel is wonderfully located in the historical centre of Cádiz, close to the best shopping and historical areas of the capital. It is situated just 5 minutes from the train station and 40 km from Jerez airport. This establishment provides guests with a wide array of facilities such as WiFi access throughout the premises, perfect for those who want to stay connected. The spacious rooms have an en suite bathroom with hairdryer, soundproof windows and necessary amenities to allow guests to feel at home. A gym and an outdoor pool with magnificent views of Cadiz are also available to guests.
Total cost to include flights, 10kg hand luggage, private transfer from Seville Airport to Novotel Hotel, Hop on Hop Off Bus tour in Seville, return train to Cadiz and accommodation on a B&B basis – €919 per person
Huelva
This province is at the most south western coast of Spain. It's the place where Christopher Colmbus began his conquest of America and in the town of La Rabida stand three replica ships of the Santa Maria, the Pinta and the Nina.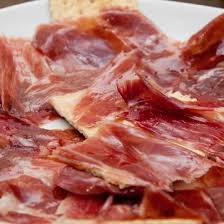 It's also home to Jabugo Ham which is reputed to be the best in Spain. Wild pigs fed on acorns are the source of meet for this cured ham which is popular all over Spain. This region is also home to some unusual white wine laced with oranges and called the wine of oranges.
Over 50's Costa de Luz – The Spanish Algarve!
The Costa de Luz is located in the south west corner of Spain. It stretches from Cadiz to the border with Portugal and is one of the most beautiful, peaceful and charming parts of Spain. Noted for it's natural beauty, national parks and many golf courses, this is an area for someone who wants a quieter vacation, appreciates nature and is ideal for walkers and golfers. The Over 50's hotel featured is a Barcelo "Premium" hotel located in Punta Umbria near the town of Huelva. All clients fly into Faro Airport.
This offer is with John Galligan Travel
http://www.jgt.ie/package/barcelo-punta-umbria-hotel/
One week 1st-4th November costs €599 including flights and hotel full board – if you want to stay an extra night it is €50
All Bookings subject to booking fee of €40pp & Consumer Protection Levy of €5pp. Flight allowance €160. If flight costs go above this figure, supplements will apply.
To book this hotel call John Galligan Travel on

(01) 207 6555 or e-mail leisure@jgt.ie

Almeria
There are two very unique experiences to be found in Almeria. Any fans of the Wild West will be fascinated by the Desert of Tabernas where several films have been made. Most notable among those are the Sergio Leone Spaghetti westerns featuring Clint Eastwood, The Good, The Bad and The Ugly. Steven Spielberg shot parts of Indiana Jones and the Last Crusade here and Ridley Scott used the scenery for his epic film Exodus.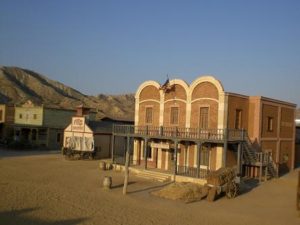 It also is famous for its astronomical observatory which boasts the largest lens in Europe. It's possible to stay close by and bring the family along for a night star gazing.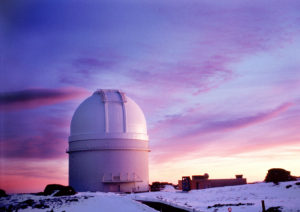 Along the coast, Almeria has some of the least spoilt beaches in Spain. Del Cabo de Gata national park is especially scenic with spectacular natural formations and reefs at it most undeveloped points. An ideal location to stay and explore is at Mojacar which is only one hour from Murcia and Almeria airports. This village belongs to the list of most beautiful villages in Spain.
Amazing Value holidays to Roquetas de Mar in June from €479pp with Click and Go
From €479pp for the 3 Key Pierre Vacances Roquetas de Mar Apartments. Price is per person based on 2 adults sharing for travel in June 2018.https://www.clickandgo.com/design-your-own-holiday/details/2018-06-09/7/2::0/RO/DUB/0/7500/16001/472?search=all/Costa_de_Almeria/2018-06-09/7/2::0//DUB/0
Price includes:
7 nights in the 3 Key Pierre Vacances Roquetas de Mar Apartments, Roquetas de Mar, Costa de Almeria, Spain
One bedroom apartment on a self catering basis
Return flights from Dublin to Almeria
Airport Transfers
Airport taxes & charges
Link to offer:
 Mojacar Offer from The Travel Brokers 
The Travel Broker
11 Vernon Avenue
Clontarf, Dublin 3
Ireland
Tel: + 353 1 833 3921 | http://www.travelbroker.ie/
Depart Dublin 13 October @ 16.20, Arrive Almeria @ 20.30
Depart Almeria  23 October @ 20.55, Arrive Dublin @ 23.00
7 nights in 4* Hotel Best Oasis Tropical on a Half Board basis
The Best Oasis Tropical Hotel is located just in front of the sea, in the sunny village of Mojácar, only a few meters from a golf course. Comfortable rooms with balcony, fully fitted bathroom with hairdryer, satellite TV, security door lock, telephone, fridge, heating, air conditioning and optional safety deposit box. Buffet restaurant with show cooking, national and international cuisine. Swimming pool for adults and children, children's area, kid's club, garden, snack bar, gym and an indoor swimming pool in winter as well as day and night entertainment program. Optional services: parking, spa, massages, hairdresser's, gift shop, tennis court and paddle court, meeting rooms.|
Total cost to include flights, 10kg hand luggage, shuttle transfer and hotel on a Half Board basis – € 549 per person
also with the Travel Broker this geat Over 50's offer
Depart Dublin 13 October @ 16.20, Arrive Almeria @ 20.30
Depart Almeria  23 October @ 20.55, Arrive Dublin @ 23.00
10 nights in 4* Best Sabinal on a Half Board basis with water and wine with dinner
This beach hotel enjoys a seafront setting on the stunning coast of Almeria. The hotel is set facing one of the pristine sandy beaches of the area, affording guests the opportunity to enjoy leisurely strolls or to simply lie back and revel in the natural sights and sounds of the surroundings. Guests will find a selection of shops, restaurants and trendy bars just 50 metres away, while a nightclub lies a mere 800 metres from the hotel. The hotel exudes a refreshing sense of peace and tranquillity with its soft colour palette and contemporary style. The guest rooms are sumptuously-appointed, featuring serene, neutral decor and floods of natural light. The hotel offers a wide array of first-class leisure and recreational facilities including a gym and a massage service. Guests are invited to dine in style and enjoy the delights the buffet has to offer
Total cost to include flights, 10kg hand luggage, shuttle transfer and hotel on a Half Board basis with water and wine with dinner – € 499 per person
Seville
The Capital of Andalucia is always popular with spectacular architecture and sites such as the Real Alcazar and the El Torre Giralda and Cathedral. With flights operating year round now, the winter is an especially good time to visit this beautiful city. The Plaza de Espana is especially worth a visit to soak up the atmosphere of the great expo of 1992. But highlights include  the moorish architecture and grandiose baroque buildings. But do make time to visit the Biennale de Flamenco if you are travelling in September. It will run for the entire month and there will run a series of exhibitions this year of the artist Murillo who is celebrated 400 years after his birthday.
The classic cultural triangle of Cordoba, Granada and Seville are an option for those passionate about architecture.
Travel escapes have this offer
DEPARTS: 27th October & 3rd, 17th & 24th November 2018
From only €419 pp

Return flights Dublin to Seville
Return airport transfers to the hotel
3 nights accommodation in the 4 Star Hesperia Seville Hotel, based on 2 sharing
Buffet Breakfast each morning
Insiders Tour of Seville with experienced English speaking guide
Services of our representative for coach transfers and tour
1 x 10kg hand luggage per person
Visit www.travelescapes.ie
Call Travel Escapes on: (353) 1 294 1000
Malaga
Once a city viewed only as an airport base it is now having a revival. The birthplace of Picasso the father of modern art and Antonio Banderas actor and director, has seen a renaissance. Málaga has become a true City of Museums. There are 37 museums, most of them concentrated in the historic quarter, making Málaga's old town one of those with the highest density of museums.
Málaga Picasso, Museo Málaga, Puerto con el Muelle, Centro Pompidou
http://www.malagaturismo.com/en/sections/museums/17
http://www.andalucia.org/en/cultural-tourism/museums-in-andalusia
http://www.andalucia.org/en/cultural-tourism/visits/malaga/museum/centro-pompidou-malaga/
http://centrepompidou-malaga.eu/
.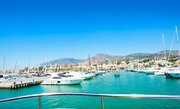 Click and Go 4 Star holidays to Nerja in Costa del Sol in October from €529pp
From €529pp for the 4 star Perla Marina Hotel. Price is per person based on 2 adults sharing for travel in October 2018.
Price includes:
7 nights in the 4 star Perla Marina Hotel, Nerja, Costa del Sol
Double standard on a room only basis
Return flights from Dublin to Malaga
Airport Transfers
Airport taxes & charges
Highlights of Andalucia with The Travel Department – 7 Nights
Departing Dublin on 18 October
Travelling to Andalucia, Spain for 7 nights
Hotels on this trip
Hotel Coso Viejo

3 | B&B or Half Board
What's included in your price
Flights
Accommodation
Transfers
Great Guides
Excursions
Outbound flight Thu 18 October
Dublin – Malaga

Dep. 07:00 – Arr. 11:10

Aer Lingus
Inbound flight Thu 25 October
Malaga – Dublin

Dep. 12:20 – Arr. 14:30

Aer Lingus
On arrival in Malaga, your guide will meet you and accompany you to the coach, for transfer  to your hotel in the lovely town of Antequera.  During the journey, there will be tips and information to help get your holiday off to a great start !
Day 2 – Antequera
Day 3 – Córdoba
Day 4 – At Leisure
Day 5 – Granada and the Alhambra
Day 6 – At Leisure
Day 7 – Seville
Andalucía is Spain's second largest Autonomous Region; its provinces are as follows:
Almería (103 Municipios)
Cádiz (44 Municipios)
Córdoba (75 Municipios)
Granada (172 Municipios)
Huelva (79 Municipios)
Jaén (97 Municipios)
Málaga (103 Municipios)
Sevilla (105 Municipios) – is the capital
To the south, the waters of the Atlantic Ocean wash the shores of Huelva and Cadiz provinces, while the Mediterranean meets the coast in the provinces of Cadiz, Malaga, Granada and Almería. In the east, its frontiers are marked by the Mediterranean coast of Almería and the Levante area of eastern Spain. Covering 87,268 km², Andalusia is Spain's second largest Autonomous Region
For more information see http://www.spain.info/en/
or http://www.andalucia.org/en/