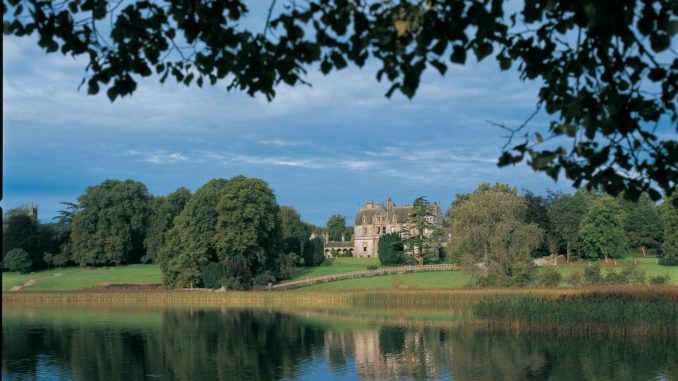 I'm always boasting about the marvellous hotels that we have in this country, offering luxurious spas, great sports, wonderful ambience and fine-dining. It's difficult to chose from the selection but I've managed to choose my top three and you can listen to the podcast when I tell Ivan Yates why these are my favourites.
Starting off in County Cork Castlemartyr is always a favourite and now there is an extra special reason for whiskey lovers to visit with the Jameson Experience at Castlemartyr Resort
Unwind, dine & experience. Of course no visit is complete without a visit to the Bell Tower Restaurant which is one of the most beautiful five star restaurants in the country.
Castlemartyr Resort, located on the stunning grounds in East Cork, is offering guests a unique overnight stay including a trip to the Jameson Distillery in Midleton for an unforgettable Jameson Experience Tour.
The Jameson Distillery Midleton offers you a range of unique whiskey experiences, with expert whiskey ambassadors to walk you through the process and craft of Irish whiskey making from grain to glass, complete with tales of the distillery's early workers including John Jameson himself. All guided experiences end in the Jameson Bar to soak up the atmosphere with a complimentary Jameson Irish Whiskey.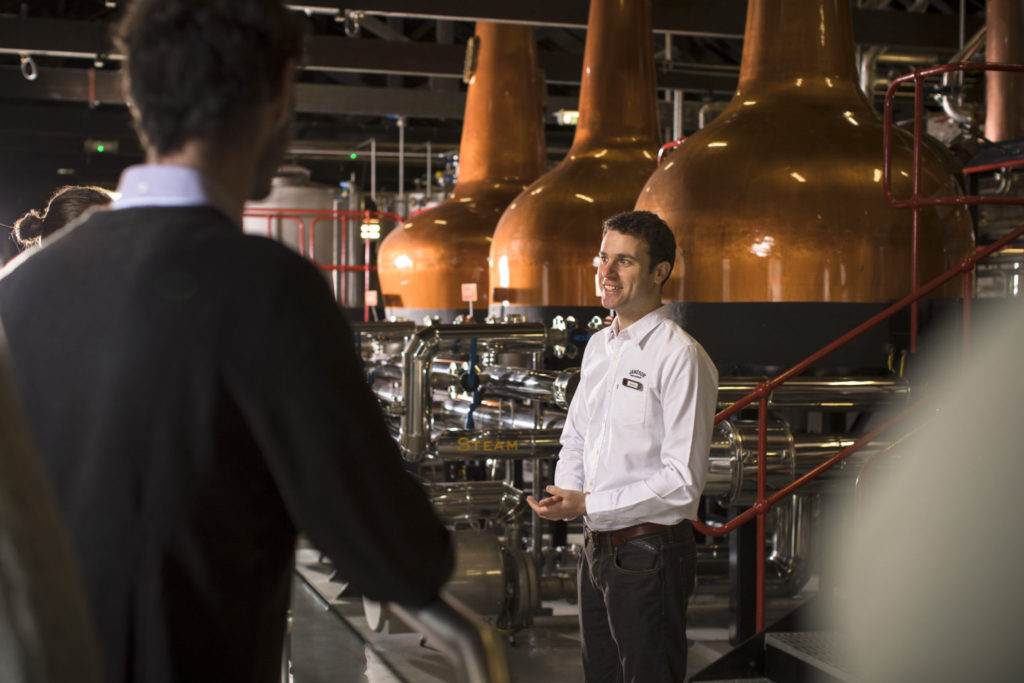 Return to Castlemartyr Resort fully educated on Jameson and take in the warm and friendly atmosphere of the luxurious 5-star resort. The perfect chance to try another Jameson IrishWhiskey or Midleton Very Rare by the open fire in the hotel's cosy Knight's Bar before sitting down for a delicious dinner in the elegant Bell Tower Restaurant.
The Jameson Experience at Castlemartyr Resort includes an overnight stay in a Deluxe Room with a full Irish breakfast, a two course dinner in the Bell Tower Restaurant and entry into the Jameson Experience Tour in the Midleton Jameson Distillery, available midweek (Sun-Thursday, valid until 31st March 2019) and costs from €99 per person with a weekend supplement of €50pps, subject to availability.
To book call 0214 421 9000 or visit www.castlemartyrresort.ie for more information.
Quench tired skin at The Spa at Castlemartyr ResortTimexpert C+ Face and Body EnvelopmentI
Weary Winter bodies can be revitalised at The Spa at Castlemartyr Resort with the Timexpert C+ Face and Body Envelopment treatment.
Designed to give your skin a much needed boost after a busy festive season the Timexpert C+ Face and Body Envelopment will leave guests feeling energised and restored, starting with a Vitamin C exfoliation followed by a collagen boosting body wrap while you are treated to an advanced anti-glycation facial, utilising the benefits of Ume extract and Vitamin C, this facial fights against the damaged elastin and collagen fibres leaving skin feeling revitalised and radiant.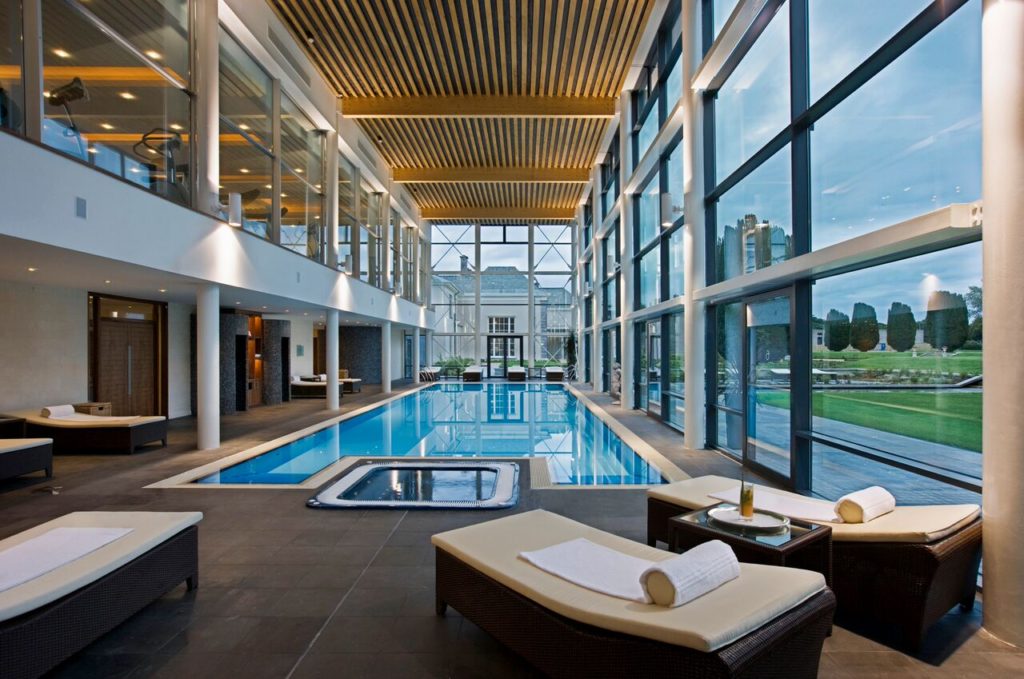 Luxurious, tranquil and gorgeous, The Spa at Castlemartyr Resort is a spectacular wellness, spa and fitness centre where the wrap-around glass frontage surrounding the 20-metre swimming pool and Water Room gives unbeatable views out over this 5-star country estate.
The Spa at Castlemartyr Resort is renowned for its use of exquisite products for the ultimate in luxurious treatments with proven results. ESPA, delivered by the worlds' leading experts in spa, and the deluxe professional skincare range and therapies of Germaine de Capuccini, which is a perfect fit with the ever-evolving and world-class range of treatments and facilities on offer at The Spa at Castlemartyr Resort.
Treat tired skin to the Timexpert C+ Face and Body Envelopment for €115, visit www.castlemartyrresort.ie
******************
Stay at The Lodge at Castle Leslie
Castle Leslie Estate inCounty Monaghan is nestled on 1,000 acres of undulating Irish countryside,dotted with ancient woodland and glittering lakes. It is one of the last great Irish castle estates still in the hands of its founding family.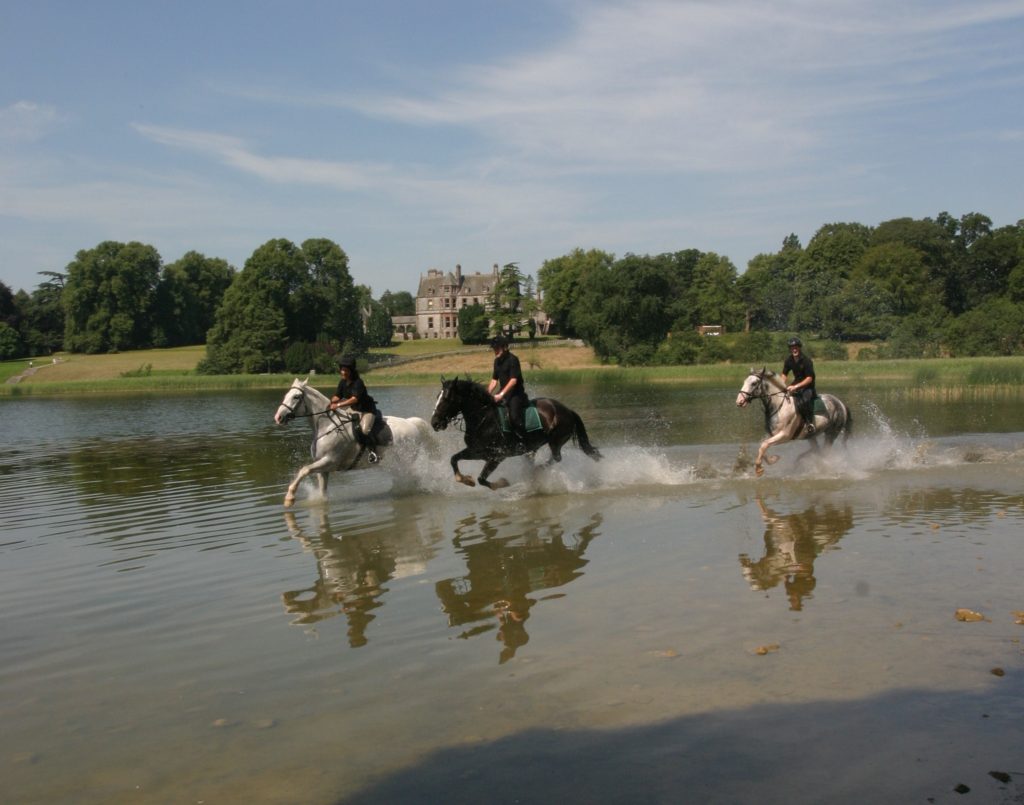 The estate is home to some of the most unique and enchanting accommodation on one of Ireland's most breathtaking estates.
Following significant investment and a major restoration programme over the last decade, the beautiful Castle Leslie Estate is full of character and personality and is the ultimate Irish rural escape.
Unlike most hotels,Castle Leslie Estate boasts a variety of accommodation to suit all tastes and holidaying needs.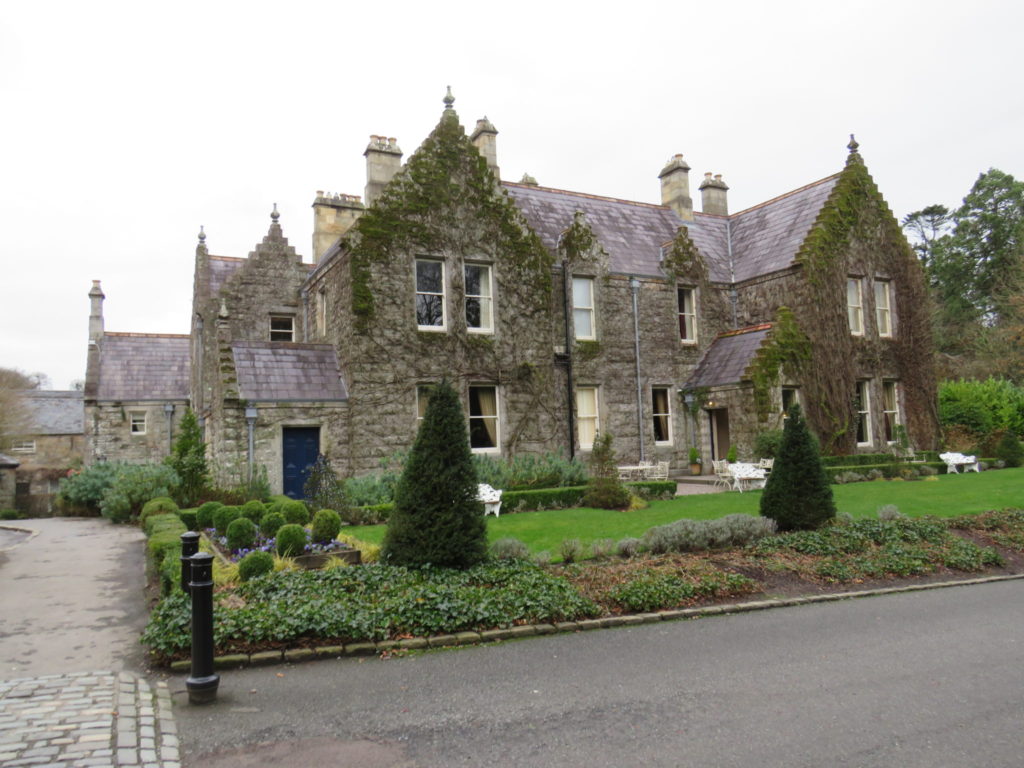 The Castle
The Castle, rich in unspoilt rural splendour and breathtaking artifacts, offers complete respite from the rest of the world. A haven of tranquillity, you won't find televisions, radios,Wi-Fi or minibars within the bedrooms. The Castle features twenty unique bedrooms – whether your idea of heaven is a romantic boudoir designed with relaxation and privacy in mind or flamboyant room decorated with rich deep colours, there's a room to suit your tastes.
The Lodge- Currently being extended to offer an additional 21 bedrooms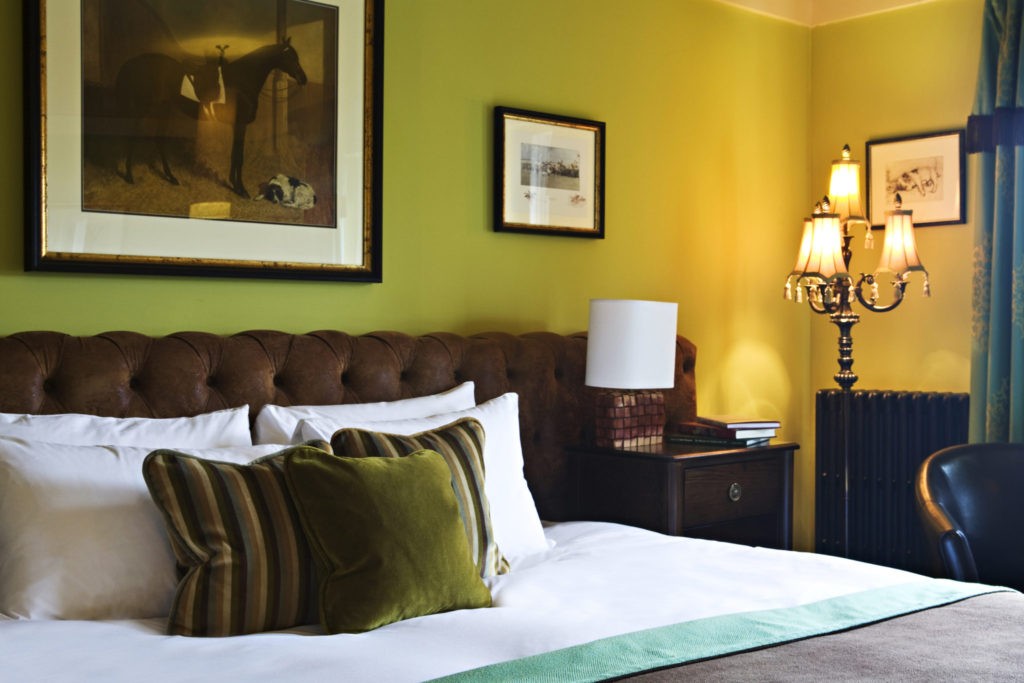 The Lodge offers a completely different experience to that of the castle. Complete with 29 rooms -each of which remain true to the building's original structure – and buzzing with activity, there is plenty to keep yourself occupied at the boutique,country house style Lodge.
Luxurious Self Catering
For those looking for a self-catering holiday with family and friends there is the luxurious Old Stable Mews and Village Cottages. Both offer guests independence with the option to avail of all the Estate has to offer.
A wealth of activities on offer
Whether your idea of a holiday is a romantic retreat, a relaxing break or an action-packed adventure,there is something for everyone at Castle Leslie Estate. A host of activities are on offer including pike fishing for the nature enthusiast, a private cinema for movie buffs, exceptional walking trails for those who want to breathe in fresh country air, kayaking and clay pigeon shooting for the more adventurous,hot air balloon rides for those looking for exhilaration, falconry for those to experience nature up close, a fabulous spa for rejuvenation and of course the famous world-class equestrian centre!
Dining on the Estate
When it comes to dining at Castle Leslie Estate,it's all about choice. They cater for those looking for casual dining as well as those seeking a more elegant and romantic experience. Guests can look forward to lazy breakfasts, light lunches or picnic lunches in the woodlands,Irish country cooking in Conor's bar or gourmet dinners in the 2AA Rosette award winning Snaffles Restaurant. There's little chance of anyone going hungry at Castle Leslie Estate!
No matter where you eat on the Estate, you will enjoy the best of classic Irish cooking. Castle Leslie Estate source regional and artisan foods locally and prepare and present them with imagination and flair. Freshness is their by-word. Their daily-baked breads and scones and homemade preserves are enough to tempt any guest.
After your stay at Castle Leslie Estate, you will emerge well rested, pampered and have taken in some of the most exquisite sights to be witnessed in Ireland. It is just a mere 60 minutes from Belfast, 80 minutes from Dublin and a million miles from anywhere…
Overnight Escape: 1 night B&B with dinner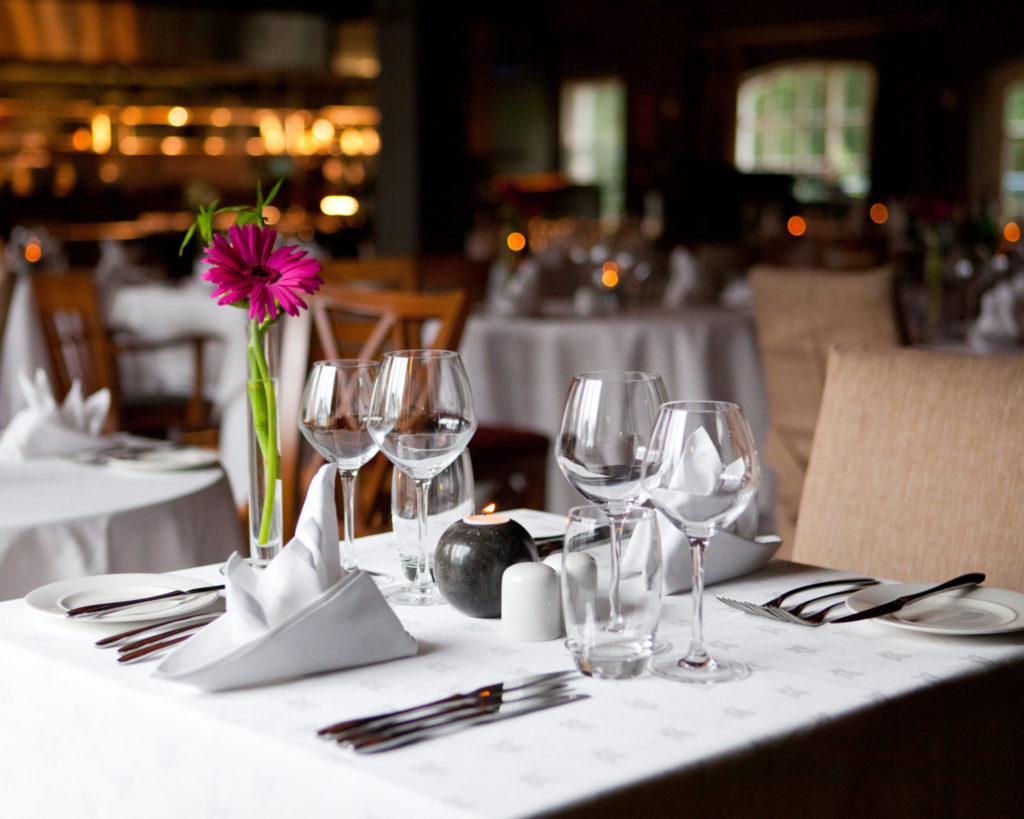 Get away from it all and indulge with one night's fabulous accommodation, a full hearty Irish breakfast and a mouth-watering 5 course dinner in our 2 AA Rosette multi award winning Snaffles Restaurant. Unwind and enjoy the beautiful countryside, ancient woodlands and fantastic facilities at Castle Leslie Estate.
From €140pps at The Lodge and €150pps at The Castle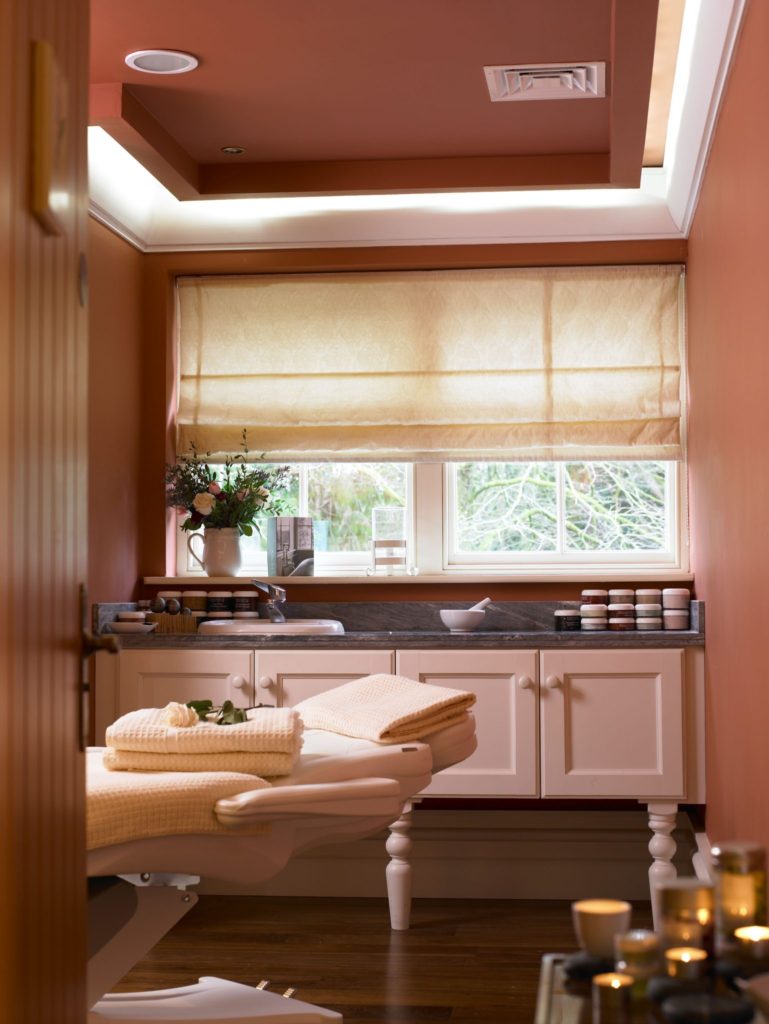 Country Getaway: 2 night B&B plus dinner on one evening
Immerse yourself in our rural estate for two night's sublime accommodation and delight in a wonderful 5 course dinner in 2 AA Rosette multi award winning Snaffles Restaurant. Relax by our blazing log fires, meander down ancient walks and bridleways, idle by the glittering lakes and explore our 1,000 acres at your own pace.
From €215pps at The Lodge and €220pps at The Castle https://www.castleleslie.com/?gclid=CjwKCAiA9efgBRAYEiwAUT-jtJXdKPLHkC6z56GbT4Y8NaYnJKcp_PyIEfnC2bHH6r7r2IqWjf6cVBoCg6AQAvD_BwE
Also check out Castle Leslie in Ireland's Blue Book www.irelandsbluebook.com
******************
 Lough Erne Resort
The multi-award winning Lough Erne Resort, host venue to the G8 Summit 2013 is a luxurious 5-star hotel in Enniskillen. Nestled on a 600 acre peninsula between Castle Hume Lough & Lower Lough Erne, it has spectacular views of the Fermanagh Lakelands and The Faldo Course.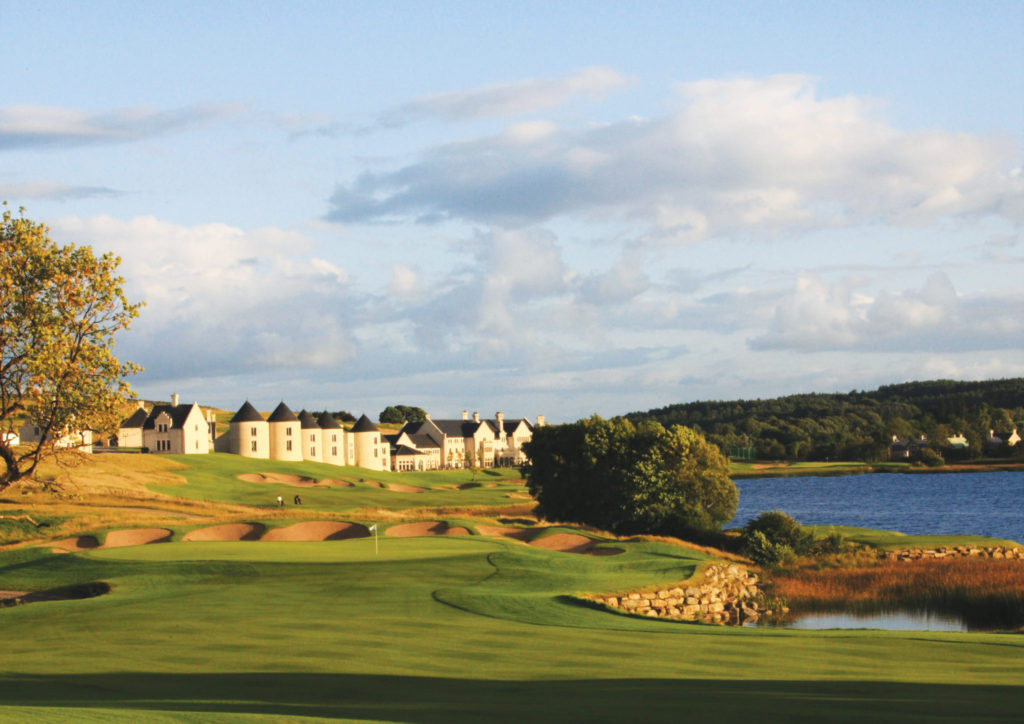 The resort features 120 rooms and suites. Whether you are planning a romantic getaway, corporate outing, family trip or holiday with friends, at Lough Erne Resort you'll find magnificent accommodations with access to golf, spa services and our gourmet special offers.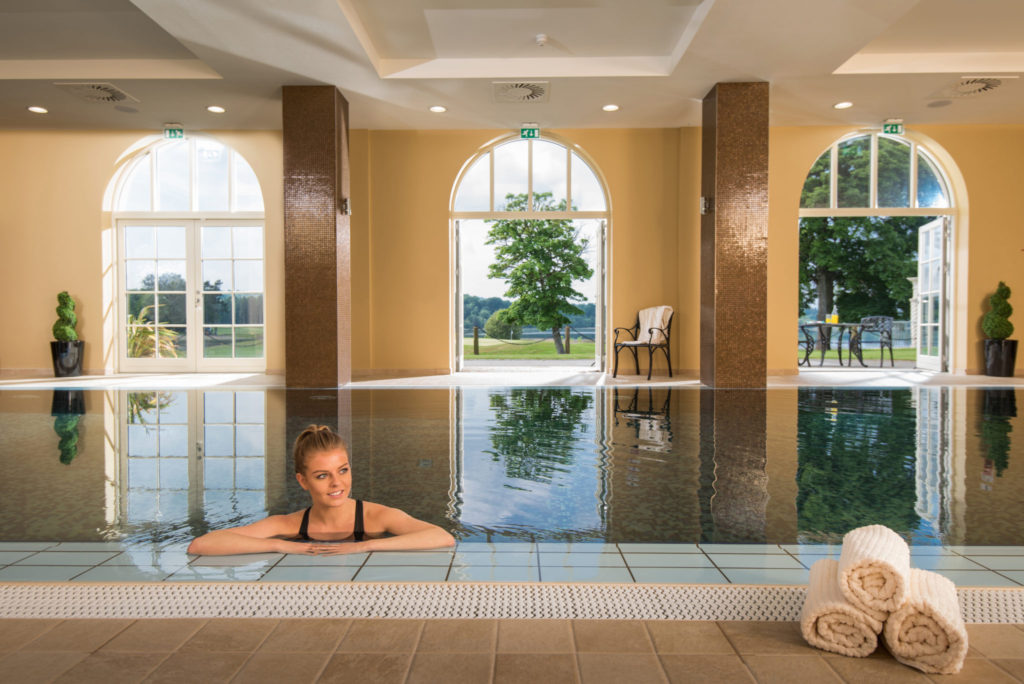 The Thai Spa
Guests can enjoy a unique Thai inspired experience from the luxury treatment menu using award winning ESPA products.  The Thermal Suite and Infinity pool at The Thai Spa are complimentary for hotel guests.
The Catalina Restaurant
Northern Ireland's first 3 AA Rosette hotel restaurant, The Catalina Restaurant is the epitome of sumptuous dining. The seasonal menus at The Catalina Restaurant feature both classic and contemporary dishes with a strong allegiance to local produce.
Executive Chef Noel McMeel and his culinary team are delighted to present exclusive menus with dishes created using the very best seasonal ingredients which are both locally sourced and traceable.
Local supplier examples include: Thornhill Duck, Cavanagh Eggs, Keenan Seafood, Baronscourt Venison, O'Doherty's Meat, Tedfords Pork, Abernathy Butter, Limavady Broighter Gold Rapeseed Oil.
Commanding spectacular views of Castle Hume Lough and the championship Faldo Course, The Catalina Restaurant setting is complimented by luxury interiors which feature glass chandeliers and vaulted ceilings. Paying homage to its name, diners will see featured photos of the iconic World War II seaplanes that were based on the lough within the restaurant.
With quality local food and wines served by a team of knowledgeable and engaging waiting staff you are set to enjoy a dining experience like no other at The Catalina Restaurant.
The Catalina Restaurant was proudly awarded 3 AA Rosettes,Best Restaurant in Fermanagh by Restaurants Association of Ireland and BestChef in Fermanagh by Restaurants Association of Ireland.
Why not enjoy a round of golf on the Nick Faldo designed course
Two and Four Ball Offer:
Two Ball and 1 x Golf Buggy Hire: From £79
Four Ball and 2 x Golf Buggy Hire: From £139
Early Bird Offer: 8.40am to 9.00am: From £40
 Enjoy sight-seeing at Enniskillen Castle is situated along the banks of the River Erne it is the perfect place to begin exploring Fermanagh's rich history. Home to Fermanagh County Museum and The Innis killings Museum, visitors to Enniskillen Castle can also enjoy seven new galleries which tell the story of the local area. Re-opened last year after a £3.5m refurbishment, the complex also boasts a stunning new purpose built Visitor Centre with impressive views of Lough Erne.
Winter Rewards Package
Reward yourself this Winter with a midweek stay (Sun-Thurs) in a luxury guest room and enjoy £70 complimentary resort credit* with indulgent breakfast the next morning and full use of The Infinity Pool at The Thai Spa.
Luxury overnight stay midweek (Sunday – Thursday)
Complimentary resort credits* worth up to £70:
£10 credit per adult, per stay towards a 5-Course Dinner in The Catalina Restaurant*
£10 credit per adult, per stay towards a 1-Hour Spa Treatment in The Thai Spa*
£10 credit per adult, per stay towards a round of Golf on The Faldo Course*
£5 credit per adult, per stay towards Afternoon Tea*
Awake to an indulgent breakfast overlooking Lough Erne
Use of The Infinity Pool at The Thai Spa
Access to The Collop Walk around Lough Erne Resort
From £110 per room
Friday Tonic  Package
Relax with a Friday night stay at Lough Erne Resort with a complimentary mini bar stocked with varied gins, tonic and snacks
•               Relax with a Friday night stay in a luxury guestroom
•               Enjoy a complimentary mini bar stocked with varied gins, tonic and snacks
•               Awake on Saturday to an indulgent breakfast overlooking Lough Erne
•               Complimentary access to The Infinity Pool, Jacuzzi and Sauna at The Thai Spa
•               Take a stroll on The Collop Walk around Lough Erne Resort
From £84.50 per person sharing
Read the review on my website or visit https://www.lougherneresort.com/https://www.lougherneresort.com/