Staycation Cover
Are you planning a staycation this summer? Most people are staying at home and holidaying in Ireland but as we travel on familiar territory we may think we don't need travel insurance. Since the Coronavirus has swept the land our idea of normal travel has changed but we still don't want to end up outlaying a sizeable amount of cash for a holiday and end up losing it due to lockdown or cancellation. Even our gadgets need protection and we may be more inclined to bring many personal items when packing up the car rather than filling a suitcase that has to go through the rigours of airport security.
I've already experienced an overload of gadgets in the back of the car as I've been on two trips with teenagers this summer and that means laptops, iPads, speakers, expensive headphones and smart phones that are brought everywhere. Having home comforts on holiday are essential so although some gadgets may be insured with home insurance it works out more cost effective to take staycation cover if you don't want to risk a loading on your home insurance next year and it comes without a big threshold that most home insurance policies carry.
Personally my camera is an important part of my packing. I often make videos for covering the places that I report from for the Travel Tuesday slot on The Elaine Show on Virgin Media One and is these days of smart phones and gadgets I dread the thought of losing or breaking one while I'm travelling because my holiday is also my work.
But after speaking to many followers of my website, the primary concern for most is travel cancellation and in the event of a further lockdown those who may have already experienced loss of deposits with foreign holidays this year may be even less inclined to book a trip of any sort. But if you are worried about losing earnings lookout for staycation cover that offers good personal insurance as part of the policy. Personal insurance is paramount if you are active or travelling with active family members and let's face if you are bringing teens away activity is going to be a big part of the holiday. Staycation cover protects if you sustain a bodily injury whilst on your trip which results, within 12 months of the incident that caused your injury, in your; death, loss of limb, loss of sight or permanent total disablement. With so many fabulous facilities dotted around the country – such as Ballyhass.ie in Cork with waterboarding, water-skiing, abseiling and kayaking it is important to have your own insurance in case of injury.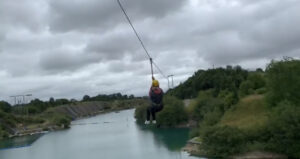 We are just back from mountain biking in the Ballyhoura Mountains, Co Limerick, which takes a good level of fitness but again personal injury can happen to the most able cyclist so staycation cover works here also.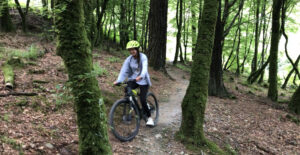 We might be more tempted to bring our bikes away as a range of new cycle paths are opening up around the country. The option of bicycle cover and indeed car breakdown cover is something really worth considering as with time becoming even more precious nobody wants to lose a second of their holiday because of breakdowns. Recently we were up in Carlingford where a picturesque cycle lane from Carlingford to Omeath has some spectacular views of Slieve Foy and the Mourne Mountians. If your visiting friends up north even though it is technically in the UK you can travel with peace of mind because staycation cover includes the whole of the island of Ireland.
So, I've done a bit of looking around to see what is available and found a new policy with staycationcover.ie – part of Accident and General, a well trusted insurance company in operation over fifty years and offering travel insurance all over the world. They offer two types of cover silver and gold to suit different needs.
| | | | |
| --- | --- | --- | --- |
| Silver | | | |
| Duration | Individual | Couple | Family |
| 4 | € 4.49 | € 8.08 | € 10.33 |
| 7 | € 6.22 | € 11.20 | € 14.31 |
| 12 | € 8.58 | € 15.44 | € 19.73 |
| | | | |
| | | | |
| Gold | | | |
| Duration | Individual | Couple | Family |
| 4 | € 5.21 | € 9.38 | € 11.98 |
| 7 | € 7.21 | € 12.98 | € 16.58 |
| 12 | € 9.95 | € 17.91 | € 22.89 |
In a worst case scenario you don't have to write off the cost of your holiday because of illness, or a positive COVID-19 diagnosis!
Staycation cover protects you if you are hospitalised as a result of COVID-19 during your trip.

If staycation cover is something you think you could use why not take a look at staycation cover website https://www.staycationcover.ie/covered-products or give them a call. tel:01-855 8348