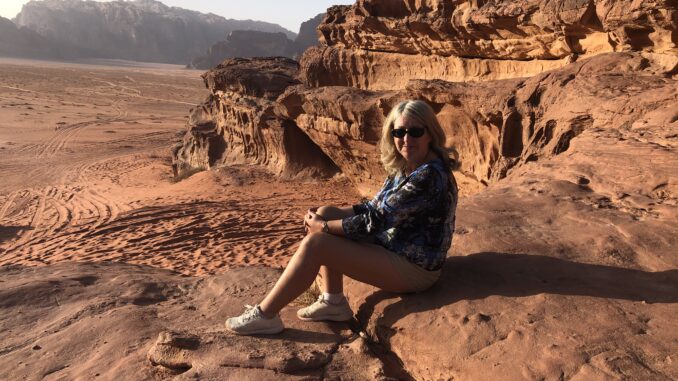 Have you got a Bucket List for future Travel? If you haven't then I've made a list with something for everyone on it.
Amalfi Coast Italy
Italy's Amalfi Coast is one of the most spectacular coastlines in the world. With so many beautiful places to stop along the coast you will be dazzled by the beauty of the towns and villages. Highlights include the Island of Capri and a good base is the bustling town of Sorrento.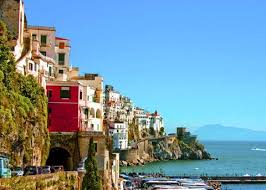 Delicious Italian food and drinking Limoncello are some of the ways you can experience the real Dolce Vita. Take a trip to Pompeii- the best preserved Roman City in Europe under the gaze of Mount Vesuvius.
Sample price with Topflight seven nights start from €1162pps including flights and half board staying at the Hotel Bristol in Sorrento
Jordan
Jordan is a gem in the Middle East and home to the Rose City of Petra. Brought to the world's attention in the movie Indiana Jones and The Last Crusade, Petra is more than just the treasury building. It is a marvellous city spread out over several kilometers but every turn offers an amazing sight for visitors. The capital of Jordan is Amman, this metropolis is lost in time with history oozing from its pores. An ancient citadel sits on top of the city and is only a sample of the architecture to be found in cities dotted along The Kings Highway.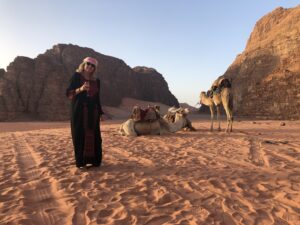 Jaresh, which is described as the Pompeii of the east, is one of the best examples of a Roman Citadel. The highlight of my trip was the Wadi Rum where The Martian was filmed and Lawrence of Arabia. We stayed in Bedouin tents and experienced a picnic under the stars. Another highlight is the experience of floating on the Dead Sea, the lowest place on earth.
I finished my Jordanian adventure at Aqaba on the Red Sea with some of the best snorkelling in the world. A sample package with Sunway and Nebo Tours   for seven days starts at €1998 pps. This includes transfers to and from the airport. English speaking guide on days there are tours. Sightseeing as per the tour itinerary in air-conditioned cars/coaches and Bedouin jeeps in Wadi Rum. Entrance fees to sites mentioned in the itinerary. Accommodation in twin-bedded rooms with daily breakfast. Dinner is included in Wadi Rum Camps https://www.sunway.ie/
Maldives
The Maldives islands are off the west coast of India and enjoy perfect seclusion from the rest of the world. With over 132 resorts on the different islands and atolls the Maldives is the perfect place to enjoy amazing food in glorious sunshine. Most resorts are on their own island and snorkelling is abundant.  Perfect for honeymoons or special anniversaries this is somewhere you really can get away from it all. One of The top bucket list resorts is Kuramathi Resort.
Sunway Holidays offer a fabulous stay for 7 Nights based on 2 adults sharing
Price from €3449pp Including Return Flights, Checked Bags, Speedboat Transfers, 7 Nights Beach Villa on a Basic All Inclusive Basis
American Road Trip for Music Lovers
Visit New Orleans travel through Alabama and Tennessee soaking up the best that music of music from the Deep South that inspired so many great musicians. Starting out in Louisiana soak up the atmosphere in the French Quarter and enjoy some of the best Jazz in the world. Louisiana is a land of contrasts from the Gulf of Mexico through the Bayous.
On this magical 11 night trip see Graceland, Nashville and Muscle Shoals and enjoy some good ol' southern hospitality and delicious Cajun Food. Tour Elvis' home Graceland in Memphis Tennesse and see the best preserved antebellum town in the South.
Stop off in Muscle Shoals the home of the Blues where Mike Jagger and Rod Stewart recorded their music in Alabama. Take the Hank Williams Trail around Montgomery. Finish up in Tennessee and drive through Smokey Mountain National Park, home to Dolly Parton and Dollywood. Visit Graceland where Elvis lived in Memphis. Experience the Grand Ole Opry in Nashville and visit the Country Music Hall of Fame. Broadway is host to live bands every night of the week and they play until 3am in the morning. This flydrive holiday is a bucket list adventure for all music lovers.
Deep South Mystical Music 11 Nights From €1539 (Per Person) with Platinum Travel
For more about these destinations see https://www.louisianatravel.com/ and https://www.tnvacation.com/guide
Caribbean Cruise
A cruise is a unique experience and on many people's bucket list. The beauty of a cruise is waking up in a different destination everyday but only packing your luggage once. Visit islands such a St Marten and Jamaica, see temples in Mexico and swim on white sands. You are completely taken care of on a cruise and every meal is laid on with all your entertainment and facilities.
It's a great holiday for three generations as many people want to holiday with all the family after the last two years and for that reason it suits all ages. Enjoy the Waterparks for the kids and bridge clubs for the grannies. Sample cruise with Norwegian Cruise lines
Includes Return flights, checked in luggage, taxes, transfers, pre night in 4 star hotel room only, 7 nights on board in an interior cabin prices €1548 pps https://www.sunway.ie/cruise/special-offers/
Not everyone wants to travel abroad this year so I've my top two bucket list sights south and north of the Border
Cliffs of Moher
If you haven't been to see the Cliffs of Moher you have two options to trek your own way or find out about the cliffs and their history in the visitor experience which includes car parking.
This is one of Irelands treasures and a breathtaking view that will stay with you forever. Finish up with exploring the Burren a UNESCO world heritage site. Find here what is available at the Cliffs of Moher Experience.
https://www.cliffsofmoher.ie/about-the-cliffs-of-moher/cliffs-of-moher/
Stay at Sheedys Hotel only ten minutes by car to the cliffs and enjoy two nights and an evening meal for only €245pps www.originalirishhotels.com
Hylands Hotel is the Gateway to The Burren and also a member of Original Irish Hotels Stay
Take a Road Trip in Northern Ireland
Drive along the stunning Causeway Coast and Glens and finish in Derry. The Causeway Coast is a spectacular drive with gorgeous fishing villages and stunning sights along the way – The Basalt stones of the Giant's Causeway are on many people's Bucket List and being only 2 1/2 hours from Dublin there is no excuse to go up and see them.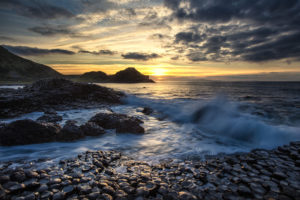 Stay at Bushmills Inn from £230 per night for two people including dinner . https://www.irelands-blue-book.ie/houses.html/bushmills-inn Visit the Bushmills Visitor Centre home to one of the first Irish Whiskeys. Then drive past Musenden Temple and Dunluce Castle where Game of Thrones was filmed. End this bucket list drive in Derry at the Derry Girls Mural which is painted just outside the City Walls. Stay within the city walls at the Bishopsgate Hotel which is full of history. Part of Irelands Blue Book, you can enjoy an overnight stay at Bishopsgate Hotel from £117 for two people .https://www.irelands-blue-book.ie/houses.html/bishop-s-gate-hotel
Great news for foodies, Browns in Town has opened up in Derry with expert chefs Ian Orr and Marcus Roulston from Ardtara Country House at the helm. Derry is great fun and they have the Foyle Mairitime Festival this summer which is great fun coming up this July 20th to 24th 2022.
Top Tip this week
If you are planning on a long haul flight you might be surprised that some airlines don't have a huge difference in price between economy and long haul. Many people feel that as they have not been away for a while it is a good idea to treat yourself. So I've compared some prices difference with three airlines.
Turkish Airlines travel to more destinations than any other airline in the world at 325 and this is an example on their prices to Thailand and their new destination Bangkok
Starting return fares inc. taxes for Antalya, Bangkok.
Dublin to Antalya economy class return ticket →  € 303.89
Dublin to Antalya business class return ticket → € 1187.89
Dublin to Bangkok economy class return ticket → € 597.52
Dublin to Bangkok business class return ticket → € 2317.52  with the airline that flies to more countries than any other airline.
Premium Economy/World Traveller Plus, can be as low as €310 return…so €155 each way and that gets you:
Flying World Traveller Plus is an exciting upgrade. With fewer rows, the cabin is quieter, more spacious, and more exclusive than World Traveller.
Aer Lingus have recently announced the return of their LA flights offer more destinations to the united states and here is a example of what it would cost to take. Aer Lingus operates 14 direct routes between North America and Ireland.
Fly direct to New York, Boston, Chicago Philadelphia, Washington D.C and Toronto from €229* each way and in business class from €1,749 return**.
Fly from Shannon to New York and Boston from €229 each way and in business class from €1,849 return.