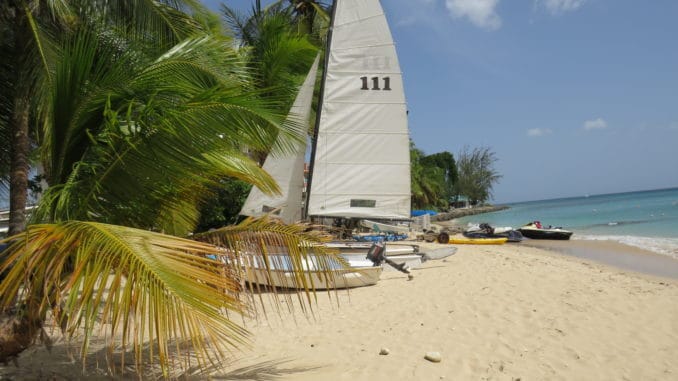 This weekend it's all about getting married on Ireland AM on Virgin Media One and I've picked out some glorious Honeymoons at home and away. It's important to plan properly for your honeymoon so I can't stress enough the importance of using a recognised fully bonded Travel Agent. A honeymoon is a special holiday and you want to have back up in case something goes wrong or your plans change. There are many travel agents and operators out there and I've got packages on my website from Sunway, Classic Resorts, Platinum Travel, and there are other agencies such as Travel Counsellors and Trailfinders who also will put together a bespoke package for you.
Home to the Greek Godess of love, Aphrodite and her adored lover Adonis the island of Cyprus is blessed with over 300 sunny days per year making it perfect for a medium haul honeymoon. There are so many really memorable things about Cyprus, such as the pretty architecture, the warm year round climate and the myriad of local bars and restaurants. Above all, it's the friendliness of the Cypriots that everyone loves to remember. Like the Irish, these islanders are warm & hospitable and enjoy welcoming new people into their country.
Constantinou Bros Athena Royal Beach Hotel is an adult-focused, four star, waterfront hotel in Kato Paphos. All the rooms offer large balconies with majestic views of the sea or of the hotel's extensive gardens. The leisure facilities of this hotel comprise 3 freshwater swimming pools, indoor and outdoor Jacuzzis, a floodlit tennis court and a 24-rink green bowl. There are 4 golf clubs nearby too.
Constantine Bros Athena Royal Beach Hotel
September or October departures with Sunway Holidays
€1,048 which includes flights, transfers and 7 nights accommodation.
Constantinou Bros Athena Royal Beach Hotel is an adult-focused, four star, waterfront hotel in Kato Paphos https://www.sunway.ie/sun-holidays/cyprus/paphos/
Barbados is a great all year round destination – it's a Caribbean Island with soul and home to Rihanna. As many people marry in the summer months which is also hurricane season in that part of the world, Barbados is blessed by being on the edge of the Atlantic Ocean and misses the worst storm that happen this time of year. But there's so much to do here too. Once a British Colony it became independent in 1966 and has a sprinkling of tradition mixed with the exotic like the Mount Gay Rum. At the end of July every year the Bajans celebrate Crop Over which is the harvest of the sugar cane and a massive party begins. The carnival lasts for one month with parades and bands and plenty of opportunity to see Barbados at its best. Getting around is easy on the Reggae Bus which brings you around the island for only $3 per trip.
Must do is a catamaran tour where I swam with the giant sea turtles and experience the beautiful sheltered west coast of St James Parish. In the south coast there's lots to do with Ostins fish fry a fantastic seafood festival that runs every Friday night.
Barbados package from Sunway.ie Mango Bay Beach Resort St James From € 2,325 pp All Inclusive
Travel in October for 7 nights
Off the east coast of Africa, The Seychelles is an archipelago of 115 islands in the Indian Ocean with the capital on Mahe. But you have to visit some other such as Praslin which is according to locals the original garden of eden. They grow a fantastic fruit called the Coco de Mer which is full of lore as having evolved from the sea – it resembles a female posterior.
Take time to explore a tea plantation and wonderful markets in Victoria. Trek through the National Park in Praslin Island where you can experience the real Garden of Eden. The Beaches on Praslin are among the best in the world.
La Digue is a perfect spot to honeymoon as there are no street lights but the sky is filled with millions of stars. You'll feel like you have stepped back in time and the rocks on the beach are dali-esque style sculptures making natures own art gallery.
Package from Classic Resorts €6345 for a two week luxurious stay on three islands – half board with sea views includes five nights at the Kempinski on Mahe, two nights on Praslin and three nights on LA Digue. Flights with Etihad Airways are included and you will live like a King and Queen. Phone Classic Resorts for more information.
Not only is Celebrity the most luxurious large size cruise ship it's also the most progressive. They appointed a few years ago the first lady caption of cruise liner – Captain Kate. Great for gay couples too as they really embrace pride and bring cruising to a genuinely open level.
You might not want to travel on a long flight after the busyness of the wedding so a Mediterranean cruise is perfect for sightseeing but only having to pack once. The brand new Apex is based in the Western Med this summer so you can enjoy stops such as Villefranche and Monaco. The dining is exceptional with speciality restaurants and so much on board to suit if you want a busy or quiet time. Package from Celebrity Cruises
9 night Western Med – 3rd October From € 1,975 in October https://www.sunway.ie/cruise-holidays/
Irish Castle Honeymoons
For the couple that doesn't want to go through the hassle of the airport there are plenty of romantic spots in Ireland. My own parents went on a tour of Kerry for their honeymoon.  You might not have got married in a castle but you can certainly honeymoon in one and Ireland has more romantic castles than anywhere else. I've chosen Ballyseede Castle as a starting point for anyone who wants to see the best of the west – 3 nights stay €757 including dinner in O'Connell restaurant one night.
Experience 4-star luxury at Ballyseede Castle, an Original Irish Hotel located in Co. Kerry. Steeped in history with luxurious surroundings this romantic castle is based on 30 acres of private gardens and woodland. Enjoy elegant accommodation, fine dining with traditional Irish cuisine and picturesque rooms that tell a story in a natural setting.
3-night package includes:
A 3night stay in a Castle Double Room
Breakfast each morning
Dinner on an evening of your choice in The O'Connell Restaurant
From €757 for two people sharing
To book visit www.originalirishhotels.com or call 012958900
Other fabulous castles include Lough Rynn and Kilronan in Ireland's Hidden Heartlands. Enjoy the perfect romantic fairytale getaway at Kilronan Castle Estate & Spa. This secluded castle is located at the top of a meandering driveway through an ancient forest on the banks of an extraordinarily beautiful lough aside forty acres of lush green estate. Couples can enjoy the ultimate experience of private pampering as the castle's expert team of beauticians, masseuses as well as therapists take you on a journey of escapism, relaxation and indulgence in their intimate surroundings
Glenlo Abbey Hotel is a 5 Star Hotel in County Galway which dates back to 1740. Nestled peacefully on a stunning 138-acre resort on the edge of Ireland's largest lake, Lough Corrib, the hotel offers wonderful, scenic views and is a haven for walkers looking to explore the rugged landscapes of Connemara.
Open log fires and a warm welcome await you at this luxury, five-star property. Guests can dine aboard the award-winning Pullman Restaurant, set on two original Orient Express carriages, and the 18th Century Abbey is the perfect venue for banquets, occasions and intimate weddings.
Guests should also take time to relax in one of the many reception rooms or take in a movie in the private Abbey Movie Theatre. There is a great array of fresh air activities including golf, fishing on Lough Corrib, falconry and archery to enhance a memorable experience.
Special Offer: "Reconnect With Love"
What is included in the package:
Luxurious accommodation for two people
Breakfast a la carte in The River Room
Two glasses of Champagne pre-dinner
A four-course meal aboard the iconic Pullman Restaurant
Romantic turndown service in bedroom post-dinner
Complimentary access to our Abbey Movie Theatre
Price from €500 for entire package https://www.irelands-blue-book.ie/houses.html/glenlo
Top Tip
Learn to cook and prepare for married life – this would make a great gift too!
Ballymaloe House in County Cork is one of Ireland's finest Country House Estates and Darina Allan and her brother Rory O'Connell run the Cookery school which offers courses for a day or two days or five weeks. For a couple to mix their stay between the House and the school is a real delight. http://www.cookingisfun.ie/