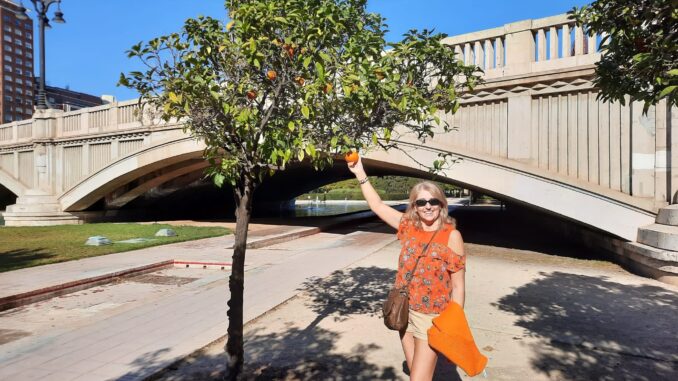 Time to think about travel again and I'm chatting about some novel ways to get inspiration for your next stay. We've all been reading more over the last two years so here are some books and movies that are set in great destinations.
BELFAST
If you haven't been to see Belfast yet or the movie then this is a great time to go to both.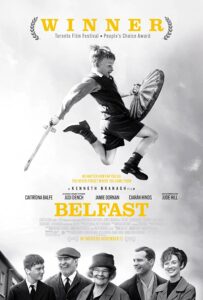 I've been in Belfast many times and it never ceases to amaze me how there is always more to see and do. With the tenth anniversary of the Titanic Experience keep an eye out for lots of events over the year. Belfast is only a short drive from the beautiful Gobbins Cliff Walk which I recommend highly for an amazing adventure along the Antrim Coast. Belfast is a great city for the arts and there are many music festivals and events coming up so keep an eye out on www.discovernorthernireland.com There are also so many great places to stay and with St Patrick's Day coming up I have some great offers for a stay at some of Hastings Hotels.
For those who only want to stay for one night, it is offering a special rate in all six of its hotels from March 16th to 20th inclusive – also with a pint, bowl of stew and Paddy's Day duck included.
Rates start at £55pps for an overnight and breakfast in the Everglades Hotel in Derry and go up to £155pps in the 5-star Culloden Hotel and Spa overlooking Belfast Lough.
The sophisticated and modern Grand Central Hotel in Belfast city centre is Hastings' newest addition and boasts the tallest cocktail bar in Ireland – The Observatory – which is renowned for its panoramic views of Belfast, delicious cocktails and an impressive afternoon tea menu.
As the location for the world's largest bottle of gin, the hotel's new Gin & Tea Experience might be the preferred option for those not partial to a pint and stew.
The nearby world-famous Europa Hotel marks its 50th year in business this year with an interactive installation in the hotel lobby that brings alive Europa's rich history and central place in the peace story of Northern Ireland.
Grand Central Hotel – St Patrick's Long Weekend
From £340pps (normally £420pps) 4 nights for price of 3
Full Irish breakfast each morning, Bowl of Irish stew & a pint and The St Patrick's duck
Europa Hotel- St Patrick's Long Weekend
From £275pps (normally £330pps) 4 nights for price of 3
Full Irish breakfast each morning, Bowl of Irish stew & a pint & St Patrick's duck
Overnight package with breakfast, a pint and bowl of stew (based in 2 people sharng)
Everglades Hotel, Derry from £55pps, Stormont Hotel, Belfast from £60pps
Europa Hotel, Belfast from £65pps, Ballygally Castle, Antrim from £70pps
Grand Central Hotel, Belfast from £90pps, Culloden Hotel and Spa, Belfast from £155pps
For more see www.hastingshotels.com
WEST CORK
Who doesn't love West Cork and there's one son who has now created a slice of West Cork for all to enjoy in his novel Holdings. The novel is being made into a great new TV series so look out for that on Virgin Media.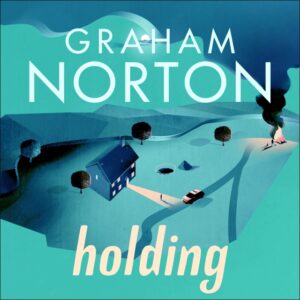 West Cork is a treasure trove of beauty spots and beaches. There are so many towns in West Cork it's unfair to just pick out a few but I've managed to find some novel stays with Ireland's Blue Book that will entice you down to this stunning coastline.
Liss Ard Estate from €195 per room B&B:
The Georgian Manor sits on a 163 acres of pristine nature and manicured gardens, has a 40 acre private lake and is home to James Turrell's renowned Irish Sky Garden.
The property has recently undergone an extensive renovation of all its common areas and its 26 guest rooms.
We welcome you to enjoy the property's tranquil and relaxed atmosphere, to take long walks along the shores of our private lake and on the 12km of forested walking paths and gardens, to use the lake view sauna and sports facilities or unwind by reading a book from our library.
The Estate includes a Georgian Manor and Mews with 16 guest rooms, a Victorian Lake House with an additional 10 guest rooms and a AA awarded Rosetta restaurant (Garden at Liss Ard Estate).
Dunowen House (private rental):
Early Season 2022: 10/1 – 10/4
Weekly: From €4,000 Per night:€750 – €1,200
Minimum 2 nights.
Originally built in 1771, Dunowen House is now recognized as one of Ireland's finest private holiday home rentals. When you stay at Dunowen, it's like having your own boutique country house hotel entirely to yourselves. With six luxuriously appointed bedroom suites, a formal drawing room, dining room and large music and memorabilia room, Dunowen House makes the perfect venue for an escape with friends or extended family groups. Prices shown are inclusive of towels, linens, a welcome pack on arrival, logs for the wood-burning stoves and the final standard cleaning charge.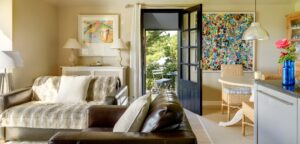 Blairscove from €150 per night B&B:
Now taking reservations for March, April, May.
Blairscove House is situated on the picturesque inlet of Dunmanus Bay in West Cork on the Wild Atlantic Way. Not touched by mass tourism, it appeals to visitors who want to get away 'far from the madding crowd,' yet desire premium facilities in terms of service and food, with home from home comforts in terms of welcome and accommodation.
Around the courtyard of the Georgian House, beautifully restored with cobbled paths, shrubs, and flowers, are our four stylish suites which can be rented on a bed and breakfast or self-catering basis. Formerly a piggery, coach house and servants' quarters, each suite is individually and very lovingly decorated with a quirky mix of contemporary and antique furnishings.
Valencia
I'm just back from a few fabulous days in Valencia and imagine the delight when I discovered that Sheila O'Flanagan has found this beautiful part of the world and made a second home here. Valencia is the inspiration for her novel The Hideaway which is the perfect read before heading to this wonderful city. There are direct flights with Ryanair from Dublin to Valencia and this summer will see a new route from Cork to Valencia.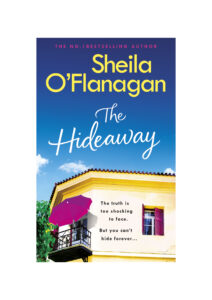 Valencia has been voted the healthiest city in the world to live for second year in a row…
Few cities in the world have access to such a variety of rich and natural resources from which locals, markets and restaurants all benefit from. On land, València is surrounded by miles of orchards growing native produce, such as rice from L'Albufera and tomatoes from El Perelló in addition to oranges, persimmons or carob beans. From the sea, the Mediterranean brings a great variety of fish to the city's fish market daily.
Valencia is home to the original Paella Dish and is blessed with miles of beautiful sandy beaches within the city itself. In the 1970s the River Turia was diverted to create a rich parkland outside the city while the river bed was turned into 9km of wonderous gardens and sports facilities creeping through the city centre. It's home to the Spanish architect Calatrava and he has left his mark with the stunning futuristic vision that is the city of Arts and Science down at the port side of the city. Valencia is also home to the Holy Grail so it's worth popping in to the Cathedral to check that out while you are in the city. To learn more about Valencia see https://www.visitvalencia.com
This March sees the 2022 Fallas Festival which is a wonderful celebration of art music and the Valencian Spirit. The origin of las Fallas comes from the old carpenter's tradition who, when celebrating the arrival of spring on 19th March, used to burn pieces of wood (parots) that were used to prop up their lights during the winter.
To this bonfire they gradually started to add old belongings and rags, which gave the wooden structure a human-looking aspect, until they became the ninots that we know today. The Valencian sense of humour soon gave the irony shown in the ninots which is maintained at present.  The Fallas celebrations have evolved into temporary works of art which, in some cases, cost millions of euros. I learnt more by visiting the Fallas Museum.
Fly with Ryanair to Valencia from Ireland www.ryanair.com
New York
One of the big hits in the book world over the last couple of years have been the Complete Aisling series. The latest offering from Emer Lysaght and Sarah Breen takes Aisling to New York and with great value from Aer Lingus there's never been a better time to travel than now.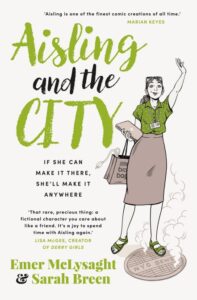 New York is the city that never sleeps and all of your favourite attractions are back up and running.
I've found a great package from Platinum Travel staying in a good central hotel and Aer Lingus flights – I have priced a 4* Fitzpatricks Manhattan Hotel.  This is a real firm favourite with Irish Customers for years. Great location and great standard, perfect for 2 adults for 4 nights.
24th March – 28th March 2022
Return Aer Lingus Flights staying at 4* Fitzpatricks Manhattan Hotel with 10kilo hand luggage
All airport taxes, 24/7 emergency contact throughout your stay
€879  per person Or  their sister hotel – 4* Fitzpatricks Grand Central which is slightly lower at €819 per person
www.platinumtravel.ie Tel : 018535000
Aer Lingus
If you just need the flight then Aer Lingus currently have a sale offer on all US routes with fares starting from €189 each way which is running until the end of Feb and is applicable for travel between 1 March and 31 May this year.
Top Tip for the Week
Taste Kilkenny Festival supported by Kilkenny County Council starts this weekend and runs until February 27th. Kilkenny is encouraging visitors to experience the diversity of its culinary culture with the announcement of Taste Kilkenny Restaurant Week. The initiative will see hotels, restaurants and cafes across the county offering discounts and special offers to customers.
Devised by Taste Kilkenny, in conjunction with Kilkenny Tourism, this initiative is set to encourage diners to experience the great selection of produce and flavours that Kilkenny has to offer, and encourage increased trade for businesses at the beginning of the traditionally quieter season.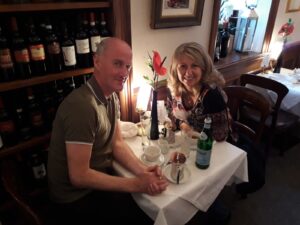 The initiative will see restaurants offering discounted set menus for lunch and dinner, special offers and great deals for both take-out, indoor and outdoor dining in what will be a celebration of dining in Kilkenny.
Kilkenny is now one of Ireland's leading 'foodie destinations', having been named 'Foodie Destination' in 2018, the County also hosts an active calendar of food events that take place throughout the year from Savour Kilkenny and Kilkenny Food Trail events.