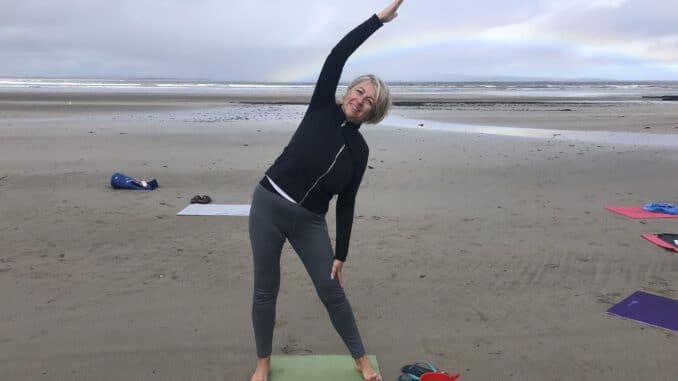 The breathtaking five kilometres of coastline at Enniscrone Beach make it a haven for a three generation holiday with a plethora of activities to suit every taste. With Grandad Jim and my seventeen-year-old daughter Nicole in tow, we checked into a large family room at the Diamond Coast Hotel.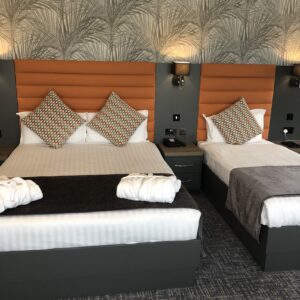 Opposite the hotel entrance, is a sculpture crafted in homage to the black pig who rampaged through the town all the way from Donegal in ancient folklore. The diamond is the cut in the dunes that the monks carved at Killala Bay. Be ready for warm hospitality and great food at the coral restaurant and it is only a short walk into town. Small kids are catered for with Little Diamonds Kids club. www.diamondcoast.ie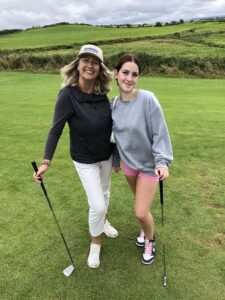 Golf is a big draw to the area so I met up with Keith O'Neill, the golf pro at Enniscrone Golf Club and I asked him. "Who has played the Links Course at Enniscrone?" He named the usual heavyweight players such as Shane Lowry and Sir Nick Faldo then added casually that Hollywood movie star Bill Murray would be playing later that day. Jamie Dornan also hit a few balls with his pal Shane Filene here not too long ago. This course has some of the most spectacular views of any links in the country and the dunes certainly rival The Dune of Pilat on the French Atlantic Coast. Enniscrone Golf Links is open to visitors year round. www.enniscronegolf.com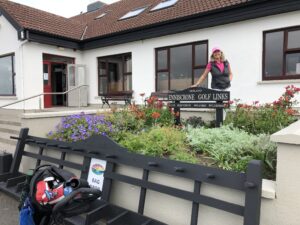 The lovely Jenn McKee from West Coast Wellness took Nicole and I through a yoga class on the beach next morning. The rain held off and a colourful rainbow framed the yoga teacher's silhouette as she talked us through a very enjoyable yoga routine to suit all standards. Jenn hosts classes most mornings on the beach and you can contact her at www.westcoastwellness.ie
The sea is a source of so much pleasure for visitors to the Sligo coast and swimming is a must with wave jumping optional but when I spoke to Mike from Harbour SUP he informed me that the point break behind the harbour creates one of the best waves for surfers to ride in the world. For more see 7th Wave surf school www.surfsligo.com. Mike moved from Cornwall over twenty years ago and started a Stand Up Paddle-boarding business bringing domestic tourist and schools to enjoy the sport in the shelter of the harbour at Enniscrone. He's a mine of information about the legends and the landscape and will have you enthralled with his knowledge. www.harboursupsail.com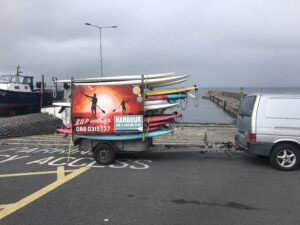 There are many camping and caravan sites in Enniscrone but in the centre of the town the Ocean Sands Hotel is a family run hotel that offers a giant playground backing on to the beach.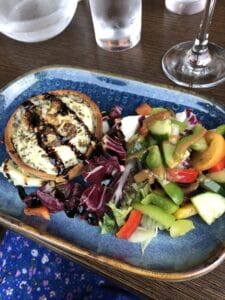 They do a smashing Afternoon Tea and provide family friendly camps during school holidays. We stopped by for dinner and had trouble choosing from the menu filled with a favourite for each of us. www.theoceansandshotel.ie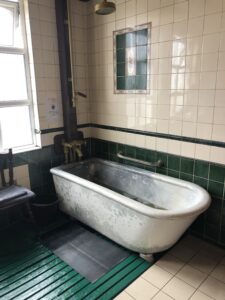 At the opposite end of the town is the jewel in the crown of this coastal town, the Kilcullen Seaweed Baths are a unique experience and have been in their present form since 1912. This was Nicole's first seaweed bath and it won't be her last.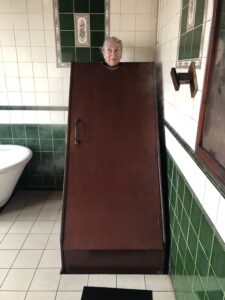 We were brought for a twin bath experience with an in-room Edwardian steamer which brought us right back in time with a smile to our cheeks. The seaweed isn't wasted after use I was pleased to hear – the owner's brother takes it for his fertilising business. At only €18 for up to one hour this is one of the most fun things we have done this summer. www.kilcullenseaweedbaths.net
Energised and refreshed after our girlie treat we met up with granddad for a game of pitch and putt just off the main street. This course is a challenge with 18 holes and many on hills and in dips but with spectacular views. However it was the aircraft and train carriages in a nearby field that had my pair of companions bemused. The main street is lined with pubs filled with character and we were spoilt for choice with the great food at the Pilot Bar – the chicken wings are a must.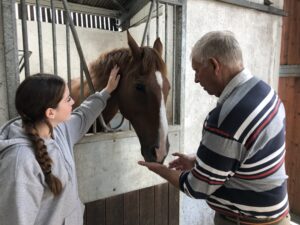 On our last morning Dad and I went for a walk along the beach before breakfast and were passed by a couple of horses and their riders cantering through the sea spray. We've visited plenty of stables and ranches over the years both here and in the USA and were very envious. On the way home we dropped into Iceford Stables to see their ponies and 30 acres of rolling green fields. Pony camps are open for kids during the summer. But anyone can drop in for a lesson. Prices start from €30 for a one hour trek. www.icefordstables.com Dad and Nicole had to be dragged away from the horses and we will save that canter along the beach for next time because Enniscrone is somewhere we all want to return.
For more see www.discoverenniscrone.ie and https://sligotourism.ie/