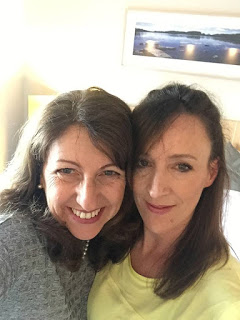 This weekend my friend Alex and I did a Thelma and Louise – with 24 hours notice we jumped in my car at 2pm on Friday and headed west and north a bit on the N3 to Cavan. As we crossed the county border we were greeted by large green signs saying This Is Cavan, a new way to promote this rural county and novel by all accounts. As we passed the agricultural machinery, KFC, McDonalds and signs advertising a gig by a local country and western singer we were feeling eerily like Thelma and Louise as each mile clocked up. But the similarity to the movie ended when we reached our destination at the luxurious Farnham Estate and the Radisson Blu hotel.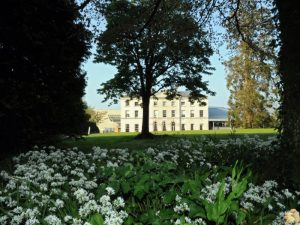 Farnham Estate, with its expansive woodlands, raises the spirits with 7 kms of the most beautifully natural walking trails. Walks range from the more relaxed, shorter routes through to the more challenging, depending on the individual requirements. Along the treks, you can enjoy an incredible range of trees including ancient redwood, cedar, copper beech and Scots pine, as well as wonderful views of Farnham Lake.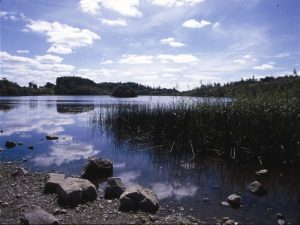 But Thelma and Louise were keen to see the Thermal spa. So we dumped our bags and put on our bathrobes and slippers and all the hassles of living in a city just disappeared. Outside our window cows grazed and the gentle rolling green hills made me wonder why I hadn't come this way sooner.

The spa is large with a fabulous infinity pool that runs outdoors to a view of those beautiful rolling hills….and cows! There's plenty to do in the Thermal suite and we almost didn't want to leave when we got the call for our facials. The therapists were very thorough and we were treated to nettle tea in the relaxation room afterwards.
The Botanica restaurant was perfect for dinner and breakfast next morning. The staff were all locals and warm and friendly. I ordered the scallops and Cod while Thelma was equally delighted with the crab for starters and lamb for her main course.
One-night really wasn't enough and we agreed, stealing the lines of another Hollywood movie…'I'll be back!'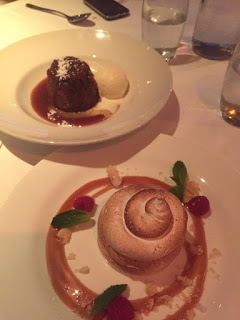 To discover what it is that you will take away from Farnham Estate, overnight stays begin from €134.50 per person sharing midweek and from €165.00 per person at weekends including breakfast, dinner and Afternoon Tea.

For further details and to book treatments, consultations and packages please contact on 049 437 7700 or email  

info.farnham@radissonblu.com

.