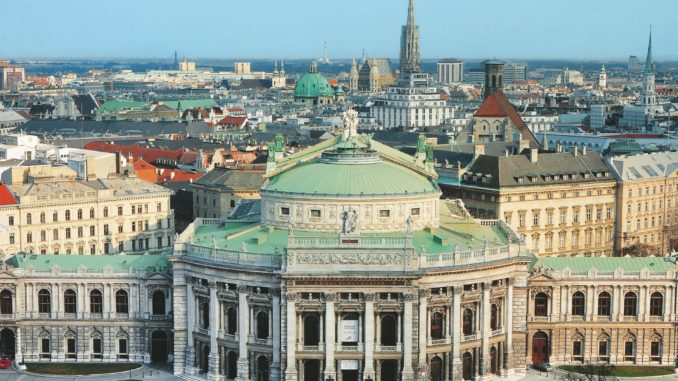 The summer may be over but this is a perfect time to do some travel. There are still lots of deals out there if you are looking for a city break or a bit of winter sun. I've asked some of my travel agent pals to give me some great deals so I'm starting with a break to Vienna and Prague
City Breaks to Vienna
A holiday in Vienna, capital of Austria, is an experience which is historical yet offers glimpses of a modern and vibrant city.
Long known for its wonderful buildings, gorgeous squares, completely over the top Baroque interiors and intricate facades, it's not hard to imagine Vienna as the home of the Hapsburg Dynasty. Also, the city of Mozart, Schubert, Beethoven and Haydn, to name a few, the musical influence that Vienna wields is world-renowned and the ultimate treat is a trip to the Viennese Opera.
However, don't be fooled that Vienna is all about the dusty history and lovely architecture, the lively cafe culture which spills onto the streets gives the city its natural pulse. Atmospheric coffee houses, complete with old-fashioned, polished waiters are everywhere and a frothy cappuccino and a slice of sachertorte from Hotel Sacher is a must for the busy sightseer!
Vienna is beautifully planned and laid out with many green spaces and parkland, with the romantic Danube flowing close to the historic centre. Definitely a city for walkers, Vienna is easily managed on foot and is well worth a few days of delightful exploration.
Winter is a wonderful time to visit, with Christmas markets appearing across the city. The scent of pine trees in the air, the crisp white snow and sweet mulled wine do wonders to put you in the festive mood.
Three nights at the Mercure hotel on October 20th flights and hotel €259 with Click and Go
City Breaks in Prague
Prague is the biggest city in the Czech Republic, and perhaps one of the most beautiful destinations in Europe.
The city clusters around a historic centre, protected as a World Heritage Site and strolling through its streets you notice a whole mix of breathtaking architecture, from Gothic spires to elegant Neoclassical buildings, right across to across to the bustling Wenceslas Square.
But it's the Old Square at Prague's heart that really defines the city. With its charming red roofed buildings and grand façades, it really is a unique sight.
Three nights in Prague October 27th flights and hotel €378 3 star Atos Hotel with Click and Go
Click and Go press here Prague
Winter Sun
This incredible deal is with Click and Go to Portugal – you can still get lovely warm sunshine weather in October on the Algarve. This price makes it difficult to pass for a week in the resort of Praia do Vau A great holiday option, Estrela do Vau Apartments have just the right balance of ingredients for happy holidays in the sun. Quietly located just 600m from the sandy beach at Praia do Vau, the property's facilities are ideally suited to families and couples who enjoy relaxation in a friendly and welcoming atmosphere.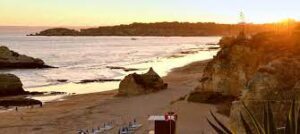 The popular property features 2 swimming pools and a baby pool, sun terraces, poolside bar, restaurant, bar, minimarket, tennis courts (payable locally) and 24 hour reception. In high season (June to August), there is a kiddies club and occasional evening entertainment is on offer in the bar for adults . Outside of high season the kids club may operate depending on occupancy level of property. Estrela do Vau also offers a small wellness centre (adult only and payable locally) with jacuzzi. Free WiFi is available in the lobby area.
Praia do Vau itself is a nice laid back resort, but the brighter lights of nearby Praia da Rocha (about 2 klms away) which has a better selection of bars and restaurants, are accessible by public bus which operates on a regular basis. Studio, one and two bedroom apartments are spacious and very comfortable. Studios are bedsitter type with twin beds, well equipped kitchenette (4 ring hob, microwave, toaster, kettle, fridge etc.), phone, satellite TV, safe, hairdryer, bathroom and balcony or terrace. Apartments are similar, but have separate twin / double bedroom(s) and large living area with convertible sofa bed. All studios and apartments are air conditioned.
Two bedroom apartments have 2 bathrooms. * Some facilities may incur an extra charge locally.
October 17th one week staying at Estrela do Vau flights and accommodation €327
Morrocco, Agadir
Boasting an impressive 300 days of sun per year, there is a reason why Agadir is Morocco's premier holiday resort. Agadir delivers on sun, sea and sand, with a splash of Moroccan culture thrown in for good measure. If you are looking for peaceful, undeniably beautiful beaches, exotic and surprising culture and delicious food, all just a short flight away, Agadir is the place for you.
Agadir lies at the Atlantic side of the Souss Valley, a landscape peppered with palms, orange groves and argan trees, in the foothills of the Anti-Atlas mountains. The city is compact and easily navigated on foot. The long, golden nine-kilometre, Blue Flag beach is in the heart of the city. It's a sheltered beach with lots of little cafes along the palm-shaded promenade to the large marina. Kids will love to travel this on a little tourist train. Walkers will enjoy the views along the newly constructed coastal road from the marina to the seashore. Agadir beach is brimming with water sports like jet-skiing and parascending, plus sand-based activities including quad bikes and dune buggies. As it's such a huge beach, certain areas are dedicated to water sports, allowing for quieter, relaxed sunbathing. Beach conditions are ideal for surfers between September and April. Agadir Bay is a member of the Most Beautiful Bays in the World Club, its shape naturally protects swimmers from the strong ocean currents.
In town, there's a miniature zoo called the Valley of the Birds, or you can climb up to the Kasbah (old citadel), on a hill to the north, for great views over the city. The Amazigh Heritage Museum is a historical treasure chest filled with precious jewels dating back to the 18th and 19th centuries that are significant to the Berber heritage. You cannot visit Agadir without shopping at the bustling Souk El Had market and the New Medina. Vibrantly decorated with genuine Moroccan merchandise from clothing to spices, shopping in the El Had market is an experience that requires all five senses. Adorned with a jewellery souk and café, the New Medina sparkles with unique jewellery made by talented Moroccan craftsmen. Berber women in the region have been using argan oil for centuries. A tour of a cooperative to see how the oil is made is also possible.
Transfer from Agadir airport approx. 30 minutes
Terrific deal with Sunway to Argana 3+* hotel popular with the Irish – flight and accommodation only €271 October 21st
Sunway holidays trip to Agadair Argana Hotel press here
Cruise Deals
I've some terrific deals with some of my favourite Cruise Lines from Sunway and Click and Go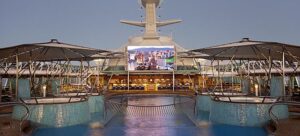 Escape the cold this winter with Click and Go on this amazing Royal Caribbean offer! 9-night Barbados & Caribbean Fly/Cruise & Stay from only €1,349pp! Royal Caribbean Cruises
Includes:
Return flights from Dublin with Aer Lingus
23kg checked in bag 2 nights in a 3* hotel pre-cruise in Barbados
7 nights on board Royal Caribbean's Rhapsody of the Seas – interior stateroom
All meals and snacks on board cruise
Entertainment on board cruise service charge on cruise Port taxes and fees
Itinerary: Barbados, Tobago, Trinidad, Grenada, St. Vincent, Martinique, St. Lucia, Barbados
Travel November 18th 2022 | Based on 2 sharing
Celebrity Cruises
Celebrity Silhouette deal with Sunway Travel
06 Nov 2022 Eastern Caribbean Cruise –  Dominican Rep, Puerto Rico, St. Croix,  Antigua, St Kitts & Nevis,, St. Maarten
Return flights with checked bag 1 nights Hotel stay Miami room only
10 nights Cruising in an Ocean view Stateroom All inclusive
*All meals, Classic Drinks, Wifi & Tips  €1995 pp
Solo Travel
Solo travel is becoming increasingly popular but you may be anxious about travelling on your own – so a guided tour is often a great option,
Travel Department will bring you on bucket list adventures to South America or Asia but one of my favourite destinations is Spain and it's close to home with no jet lag to worry about –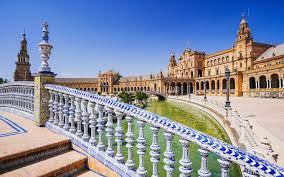 Travel with Travel Department to fall in love with Andalucía, its people, history and traditions. Successive invasions and influences from the Romans to the Moors have left their imprint on the landscape and culture of Andalucía, making for a fascinating journey through time. On this unforgettable holiday to Spain, we'll discover this sunny, vibrant region, while staying in the authentically Andalucían towns of Loja. Surrounded by dramatic mountains and green valleys, this area is known as Andalucía's heart and is the perfect base from which we'll take day trips to explore Seville, Córdoba and Granada, three of southern Spain's most remarkable cities. On this trip, you'll also enjoy plenty of leisure time. Enjoy the whitewashed plazas and narrow streets of Loja, and explore the medieval architecture of Granada, all while soaking up the atmosphere of the real Spain.
Seven night guided tour of Andalucia with Travel Department from €999 October 20th flights and accommodation and half board.