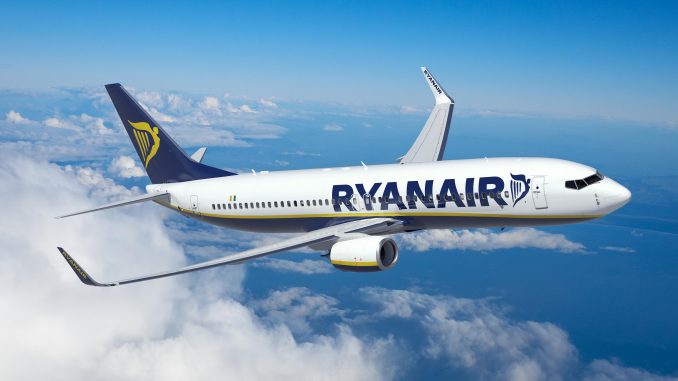 Travel Tuesday Elaine Show on VMTV May 12th 2020
It's great to be back on the Elaine show today and with some positive news for the travel industry. But it is too difficult to give dates for when we can see a return to any sort of travel normality. One thing for certain travel will change and the way we travel. There may even be incentives coming from some countries welcoming visitors with special fares and hotel prices not seen before ….we need to watch out because we are hoping there will be bargains to be had. Just we are not quite there yet while we need more information from governments and conformity across the EU. Big news is that Ryanair hope to get 40% of aircraft back in the sky from July 1st
In the same way that we had to get used to putting our toiletries into 100ml bottles after 9-11 we will get used to these measures and can see a new normality develop that we will all get used to

RYANAIR TO RESTORE 40% OF SCHEDULED FLIGHTS FROM 1 JULY
CREW & PASSENGERS TO WEAR FACE MASKS & PASS TEMPERATURE CHECKS
Ryanair, Europe's largest low fares airline, today (Tues 12th May) announced plans to return to 40% of normal flight schedules from Wed 1 July 2020, subject to Government restrictions on intra-EU flights being lifted, and effective public health measures being put in place at airports. Ryanair will operate a daily flight schedule of almost 1,000 flights, restoring 90% of its pre-Covid-19 route network. Full details of these routes, frequencies, flight times, and promotional prices are available on www.Ryanair.com
Since the Covid-19 flight restrictions in mid-March, Ryanair has been operating a skeleton daily schedule of 30 flights between Ireland, the UK and Europe. From July, Ryanair will restart flying from most of its 80 bases across Europe. There will be fewer daily/weekly frequencies on trunk routes, as Ryanair works to restore some services on the widest number of routes, rather than operating high frequency services on a small number.
Ryanair also released a return to flying video, above, or visit the www.Ryanair.com  homepage, encouraging passengers to observe effective health measures to limit the Covid-19 virus. These include fewer checked bags, check in online, downloading boarding pass to the passenger smart phone, as well as undergoing temperature checks at airport entry and wearing face masks/coverings at all times in the terminal and on board aircraft. All Ryanair aircraft are fitted with HEPA air filters (similar to those used in critical hospital wards) and all aircraft interior surfaces are disinfected every night with chemicals, which are effective for over 24 hours. While temperature checks and face masks/coverings are the cornerstone of this healthy return to service, social distancing at airports and onboard aircraft will be encouraged where it is possible.
On board its aircraft, Ryanair cabin crew will wear face masks/coverings and a limited inflight service will be offered of pre-packaged snacks and drinks, but no cash sales. All onboard transactions will be cashless. Queuing for toilets will also be prohibited on board although toilet access will be made available to individual passengers upon request. Ryanair encourages passengers to regularly hand wash and use hand sanitizers in airport terminals.
As a temporary further public health measure, while EU States emerge from their respective Covid-19 lockdowns, Ryanair will require all passengers flying in July & Aug to fill in details (at the point of check in) of how long their planned visit will be, and also their address while visiting another EU country, and this contact information will be provided to EU Governments to help them to monitor any isolation regulations they require of visitors on intra-EU flights.
This is something most airlines will be adapting I had this email from Air France yesterday
Temperature checks to be progressively implemented on departure of all Air France operated flights as from 11 May 2020
As from 11 May 2020 and to ensure the highest level of health and safety, Air France will progressively implement temperature checks on departure from all its flights. These systematic checks will be carried out with contactless infrared thermometers.

A body temperature below 38°C will be required to travel. Customers whose temperature is higher than this may be denied boarding and their reservation will be changed at no extra charge on a flight at a later date.

On 11 May 2020, the wearing of masks will also be made compulsory on all flights operated by Air France, in application of the French directive on the wearing of masks on public transport.

Customers will be notified of these new measures via all communication channels (e-mail, sms, websites) prior to their departure.
 what countries are most likely to open up for the Irish visitor?
The countries that have least cases of the virus in their tourist spots will be the easiest to see reopening – Portugal has fared very well and they have started an initiative – the Canary Islands is a possibility for opening up a travel bubble with certain other countries who meet safety requirements….speaking to Spanish tourist board they will be keen to welcome back Irish visitors.
Spain
The Spanish Department of Health on Friday 9th May published conditions for the re-opening of hotels and tourist accommodation in the first phase of easing restrictions of movement.
Restaurant and cafeterias services in hotels may be provided, following distancing conditions, only to guests staying in the accommodation.
Swimming pools, spas, gyms, children's areas, discotheques and event halls in the hotels may not be used.
Hygiene and preventive measures are also stipulated. Areas moving to phase one are parts of Catalonia, parts of Andalusia, parts of Valencia and Galicia, Asturias, Basque Country, La Rioja, Aragon, Cantabria, Murcia, Navarre, Cantabria, Extremadura, Balearic Islands and all of the Canary Islands move to phase 1 today.
"Safe Tourism Certified" Companies in the tourism sector will be able obtain this badge after having passed an audit carried out by independent companies.
The Spanish Institute for Tourism Quality launches the scheme which is voluntary for companies as a badge of guarantee and certification of compliance with Covid-19 Health risk prevention following an audit carried out by independent companies.
The scheme has the approval of the Hotels Federations, the Campsites Association, the Association for Rural Tourism, the Federation of Travel Agents, the Spanish Federation of Bus Transport, the National association of Spas, Leisure companies, the National Association of Sailing Marinas, the Association of Activity Tourism Companies and the Royal Golf Federation.  The protocols have been agreed to by the main trade unions. The scheme which covers over 20 elements of the tourism value service chain (spas, travel agencies, campsites and holiday resorts, catering services, hotels, tourist apartments, hostels, country hotels, tour guides, golf courses, activity tourism, museums and heritage sites and tourist offices).
The badge has been created by the Institute for Spanish Tourist Quality (ICTE), the Secretary of State for Tourism, the Autonomous Communities and the Spanish Federation of Municipalities & Provinces (FEMP).
The Institute is starting the international approval of the protocols going for an ISO certification.
According to the latest figures from the 
Canary Islands Government
, Fuerteventura is one of the safest islands and regions of Spain with just 5 active cases confirmed, 40 recovered and no deaths.
Regarding the tourism sector, here are the main actions undertaken:
Tourist Assistance Contact Service: 

cabildofuer.es/cabildo/covid-19

Updated official App (available for 

IOS

 

& 

Android

) in order to consult: updated and truthful information about the Covid-19, health centers (location and opening hours), pharmacies, and information about ports-airports traffic and buses service.

Conducting several coordination meetings with the main airlines, tour operators, tourism and hotel business associations, and local companies to report on steps taken to address Covid-19 and face future industry challenges.

The Fuerteventura's President, Mr Blas Acosta, has requested to the Spanish government to make it compulsory to have a free medical certificate of Covid-19 for travellers in Spain once the health crisis has ended and offers Fuerteventura as a destination to apply this exceptional measure and its effectiveness. However, this measure is only a proposal and has not yet been approved by the Spanish Government.

The Fuerteventura Tourist Board is working with national, regional and local authorities, following their guidance and it's monitoring the situation closely as it unfolds.
·
Lanzarote has registered a total of 84 infected with coronavirus. Currently, there are only 11 active cases.
·
They have been more than 10 days without new infections.
·
Therefore, it is expected that in a matter of days in Lanzarote the number will drop to zero active cases and no new infections.
·
No cases have been registered on the island of La Graciosa.
·
Lanzarote is looking forward to welcoming Irish tourists again as soon as it is safe.
Santa Cruz will be the destination of a pilot flight with a digital health passport. Passengers will be monitored by an app called Hi+Card and Covid-19 free.  The Secretary General of the World Tourism Organisation communicated this to the Canary Islands Minister for Tourism.
This is the result of collaboration between both institutions.  Passengers will essentially be carrying a digital health passport, i.e. their medical data which certifies the as Covid-19 free.  The Secretary General of the WTO said "Travel will no longer be as before.  It will become safer and more sustainable to continue bringing benefits to countries and communities".
The flight will take place in July and the digital profile of the passengers will be uploaded by a health company, accredited by the Ministry of Health, which will "avoid manipulation of medical records or the creation of false profiles" according to Antonio Lopez de Avila, co-founder of hi+Card.
Portugal
Even though they are part of the Iberian peninsula they have had far less infection and death rate than their Spanish neighbours and they have opened up services already – there will be a new way of holidaying but they hope to be in business this summer as early as June
Portugal is not as badly hit as other European countries the Algarve is the second least affected region in the country. Their  lockdown started on March 18th and reopening began on the 4th of May the mandatory use of masks in closed spaces and no groups of more than 10 people the roadmap for opening is in three phases
The beaches in June 1 will open but there will be a maximum number of people per beach unsupervised beaches will remain closed hotels will open in June employees were wearing masks there is a new clean safe stamp as and from May 5. This is a self declaration that reassures tourists and visitors that the property they visit has been thoroughly endorsed for health and hygiene.
Villas apartments will be more popular for people who won't want to stay in hotels
Portugal is famous for golf holidays which is a wonderful activity for social distancing and enjoying the open air so i see a rise in these type of holidays.
Great news for Travel Agents as Government agrees to provide a State-Guarantee for Refund Credit Notes Issued by Irish Licensed Travel Agents and Tour Operators
The Minister for Transport, Tourism and Sport, Shane Ross has welcomed the Government's agreement to provide a State guarantee for a special form of refund credit note for package holidays booked through Irish registered travel agents and tour operators.
The travel restrictions imposed across the world in response to the Covid-19 pandemic have led to the widespread cancellation of holidays during March, April and May, with many people having to postpone holiday, wedding and honeymoon plans.  Under the EU Travel Package Directive, people who have had to cancel such bookings because of the Covid-19 travel are entitled to a cash refund, and that entitlement will continue to apply.  However, it is also the case that many travel agents and tour operators are having severe cash flow problems, and it is not clear that all of them will be able to meet all of their current cash refund obligations and at the same time be able to stay in business.
The Government has therefore agreed to back a new refund credit note that travel agents and tour operators can offer their customers."
The refund credit note will work as follows:
  It can be to the value of all of the refund due or part of the refund alongside part cash.
  It will be issued with a future redeemable date, and on that date it can be exchanged for its cash value, or can be used to book a replacement holiday.
  It will be State-guaranteed in the event that the travel agent or tour operator becomes insolvent.
Minister Ross continued; "These are very difficult days for our tourism industry and for the many travel agencies and tour operators who have seen their businesses face near collapse in recent months. However, it is also financially challenging for people who booked holidays and are entitled to a refund of their investment. The Refund Credit Note aims to strike a balance between preventing sector-wide bankruptcy (with associated immediate job losses) and consumer rights."
Travel in Ireland
We are expecting to see all Irish Hotels back and running from July 20th and that is great news for those needing a break now – with the lovely weather we have been having recently I think many people will enjoy the merits of holidaying at home….