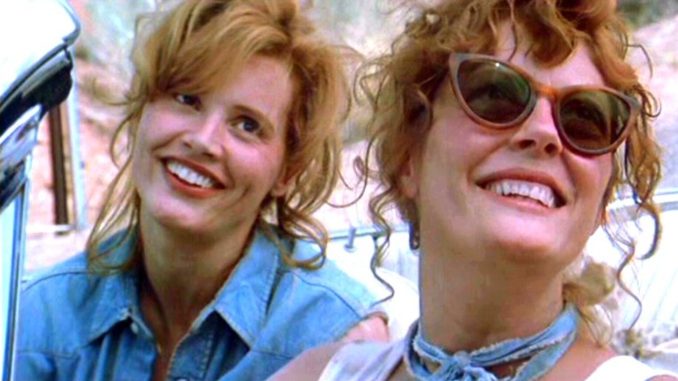 Elaine Show on VMTV December 3rd 2019
This week on Wanderlust Wednesday we are off to The Movies. It's that cosy time of year when people binge on Netflix and have time to watch movies that they missed out with all the business of life. What better travel inspiration is there than rooting out the spots that you enjoyed watching in a movie.
Norway
This Christmas one of the biggest Movies is Frozen 2. Not a lot of people know that the inspiration for the castle in Frozen is an actual fortress in Noway's Capital, Oslo.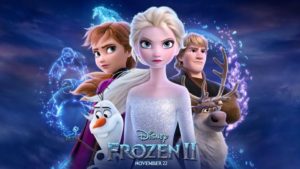 You can take a guided walking tour of Akershus Fortress in Oslo to learn all the secrets and stories of this 500-year-old castle.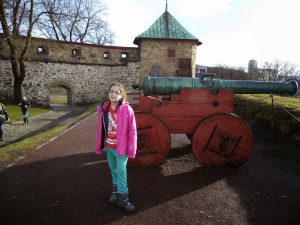 When touring the grounds of Akershus, it's easy to see the connection between the exterior (and interior) wood and brick patterns and the castle walls of Arendelle
The traditional folk dancing costumes found at the Norsk Folkemuseum in Oslo clearly inspired the beautiful garments worn by Anna, Elsa, and the townspeople in Frozen.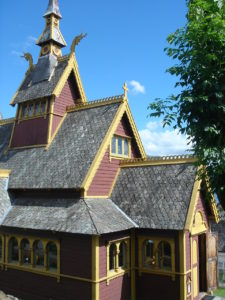 Everyone's favourite snowman got his name from St Olaf's Church which was also the inspiration for the church where Elsa was coronated!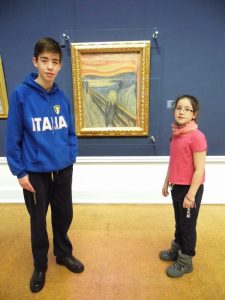 There's lots to see and do in Oslo – The Scream painted by famous artist Edvard Munch hangs in the National Gallery. The Kings palace is open and has wonderful gardens that anyone can wander through. It is a super clean and safe city and one of the highlights is a boat trip around the fjords where the ice cracks and makes wonderful tinkling sounds as the hull cuts through the water.
The modern art gallery holds art from some of the most famous contemporary artists such as Damien Hirst and even Yoko Ono
If you fancy a weekend in Oslo The Travel Broker have this exceptional package
tel: 01 833 3921 or email holidays@travelbroker.ie
OSLO weekend break Flight details – Norwegian Air Shuttle direct
14 May Dublin to Oslo Depart 1255 Arrive 1610
18 May Oslo to Dublin Depart 1310 Arrive 1430
Hotel Scandic Vulken – Central Oslo
Breakfast included- 4 nights
Total package cost – from € 399 per person
For more information see https://www.visitnorway.com/
* * * * * * * * * * * * * * *
India
If you enjoyed The Best Exotic Marigold Hotel then you can certainly soak up and savour the culture of India, The Best Exotic Marigold Hotel is a 2011 British  film directed by John Madden. The screenplay, is based on the 2004 novel These Foolish Things, and cast consisting of Judi Dench, Maggie Smith, Bill Nighy and Tom Wilkinson, as a group of British pensioners moving to a retirement hotel in India, run by the young and eager Sonny, Dev Patel.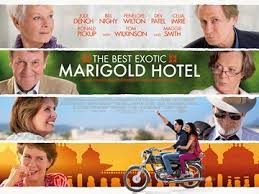 You can experience Jaipur in February with a visit to India with The Travel Department. The hindu festival of Holi falls in February and this package will take you on a unique trip through India while being carefully guided along the way. Explore India & Celebrate the Holi Festival of Colours for €2099pp
TD ACTIVE Holidays
https://www.tdactiveholidays.ie/explore-india-incl-holi-festival-of-colours?dp=dub,ork,snn&origid=td
12 Night Holiday
B&B / Half Board
This 12 night small group tour is designed to give you a unique holiday experience that will take you off the beaten track, allowing you to unlock the authentic essence of Indian culture.
Mingle with the local people and witness their rituals and customs first-hand as you explore the backstreets and hidden corners of India by bicycle, tuk tuk, boat and by foot for an authentic slice of Indian life.
All the iconic sights are included, such as the Humayun's Tomb, the Taj Mahal* and Amber Fort, but you will also cycle through the bustling market places in Delhi at sunrise, enjoy a Bollywood movie screening and hike between ancient forts in Jaipur, learn how to cook traditional cuisine with a local chef in Dausa, practice yoga in the land it originated from and partake in an Hindu aarti ceremony on the bank of the Ganga River in Varansi.  During this holiday you will also have the unique opportunity to celebrate Holi, the festival of colours, with a local Indian family while at a hometstay in Jaipur.
If you are ready for adventure, look no further than India.Included are return flights and transfers with an expert local guide. Exciting excursions and 3* hotel accommodation. Also an authentic homestay in Jaipur. The highlight is celebrating at the festival of Holi

Depart Dublin
Begin your adventure to India as you depart Dublin on your overnight flight to Delhi.
Explore New Delhi
Embark on an orientation tour of Lutyen's Delhi, an area of New Delhi named after the British architect Edwin Lutyen. During your panoramic tour you will see British era bungalows, government offices, the Presidential Palace and India Gate. Afterwards, enjoy a welcome dinner at your hotel with your group, before having the remainder of the evening at leisure to spend as you wish.
Delhi to Jaipur
Today you will have the opportunity to witness the changing landscapes of Northern India as you transfer by coach with your local guide from Delhi to Jaipur. (Approximate distance: 271 km. Approximate duration: 6 hours). Upon arrival in Jaipur you will have a guided city tour of Jaipur, often referred to as the Pink City. You will visit City Palace Museum, to see the former seat of the Maharaja of Jaipur, experience the awe-inspiring Jantar Mantar sundial, and finally have an opportunity for a photo outside the famous 'Palace of Winds.' Your tour will end with a thrilling tuk tuk ride from the old bazaar back to your homestay.
Holi Carnival
Holi, the festival of colours, is an important date in the Hindu calendar. This ancient religious festival signifies the victory of good over evil, the arrival of spring and for many a day to forgive and make new beginnings.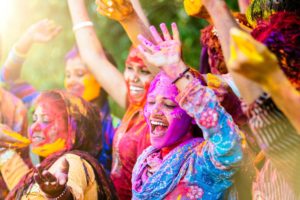 Watch the spirit of India come alive as you spend the morning at a carnival, where water balloons and water guns spread colour and cheer amongst the local people. There truly is no better way experience Indian culture than to spend time on the streets during this spectacular festival!
Holi celebrations at your homestay
Continue the Holi celebrations at your homestay where you will be hosted for lunch by a local Indian family. Dance to the rhythm of the music, indulge in a home cooked meal and experience first-hand the hospitality of the Indian people.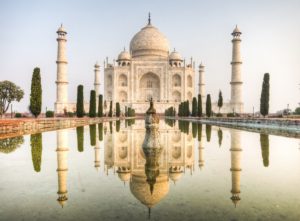 Bollywood movie screening
Jaipur is home to Rajmandir, which is the most regal Single Screen Cinema Hall in India, known for its rich interiors. This evening you will experience a Bollywood movie screening in this stunning location. So sit back and relax with some popcorn and enjoy the movie with the locals!
* * * * * * * * * * * * * * *
Ireland
Some films are so bad they get cult status and one of these is Leap Year. Filmed in 2010 this Irish-American romantic comedy is directed by Anand Tucker and written by Harry Elfont and Deborah Kaplan. Loosely based on' It happened one night' the film stars Amy Adams and Matthew Goode.
The film follows a real estate worker who heads to Ireland to ask her boyfriend to accept her wedding proposal on Leap Day, when tradition supposedly holds that men cannot refuse a woman's proposal for marriage. Her plans are interrupted by a series of events and are further complicated when she hires an Irish innkeeper to take her to her boyfriend in Dublin Love it or hate it Leap Year is a popular movie that characterises Ireland but takes in some of the best scenery in Galway and Mayo in Connemara National Park
There are so many gorgeous hotels in the west it is difficult to chose from so why not stay in  a castle!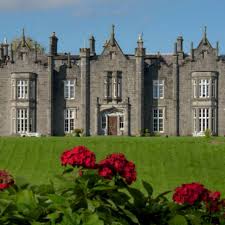 Belleek Castle in Ballina, Co Mayo have an offer which I think would be nice to promote for them.
Built on an Abbey dating from mediaeval times, the 1820's neo-gothic Castle is informal, cosy, warm and friendly, rich in decor and antiquities, with open log fires to light your steps back through this cultural adventure.
Enjoy a contemporary dinner, with generous portions, in the unique dining room. The team at Belleek Castle have developed a new food philosophy, the spirit of which is to search for more "depth of flavour", exercising both classic and imaginative cooking techniques.
Belleek Castle Experience: Dinner and B&B
At Belleek Castle we are offering an amazing Gourmet Package in celebration of winning the Fine Dining Restaurant of the Year – Connaught award at the 2019 Yes Chef Ireland Awards. Stay in a genuine Irish Castle and enjoy an amazing fine dining experience with a 3 Course Meal (Early Evening Menu for two people on one night, available 5.30 – 6.30pm).  Also included in your package is a superb cooked to order full Irish breakfast.
Price From : €117.50 per person in a deluxe room.
Valid From: 07.10.2019 To: 31.03.2020
* * * * * * * * * * * * * ** * *
USA the great west road trip
Thelma and Louise Thelma & Louise is a 1991 American Buddy movie directed by Ridley Scott. It stars Geena Davis  as Thelma and Susan Sarandon as Louise, two friends who embark on a road trip which ends up in unforeseen circumstances. The supporting cast include Harvey Keitel and Brad Pitt in his first major film role.
The film became a critical and commercial success, receiving six Academy Award nominations and winning for Best Original Screenplay. Scott was nominated for Best Director, and both Sarandon and Davis were nominated for Best Actress.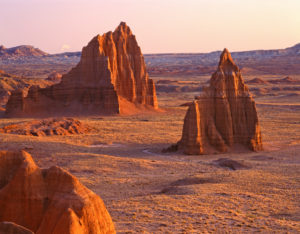 There really is nothing like a road trip and America is the perfect place to take to the open road and explore some spectacular scenery. Thelma and Louise were on their way from Oklahoma to Mexico but most of the movie was filmed in Utah!
If you'd like to explore Utah I have this package from Platinum Travel
Utah USA – Neon to Nature
6 days exploring two of Utah's southern national parks
In Utah cities, mountains, rivers and cultures converge. With five national parks, 44 state parks, six national forests, seven national monuments, 14 ski areas, deserts and mountains, Utah's scenic and recreational opportunities are unlimited. 
From the red rocks of southern Utah's Mighty Five® national parks (Arches, Bryce Canyon, Canyonlands, Capitol Reef and Zion) to the Greatest Snow on Earth®, Utah is jam-packed with jaw-dropping landscapes and world class outdoor adventures – all just waiting to be explored
6 Days From €1395 (Per Person)
Price is based on low season and includes:
Return flights from Ireland
Accommodation throughout the trip
Inclusive car rental
Checked bags
All airport taxes
This is a great trip with incredible scenery that Platinum Travel have put together –
Thelma & Louise – Great America West Road Trip  – 4 Girls – Bucket List trip!  – see attached
This is "Best of the West" Fly Drive – it's a 21 day Trip so while a bit long, it is a big exciting adventure. For the that real "Bucket List Experience" and for 4 girls would be out of this world!
It covers "Wyoming, Montana, North & South Dakota & Idaho"
Based in May 2020 Time and price includes:
Return flights from Dublin to Rapid City South Dakota / return from Jackson Hole Wyoming
SUV Car hire – full inclusive of all insurances/taxes
21 nights accommodation – 4 sharing a room – 3* accommodation
Checked bags, airport taxes
Total cost per person – Eur1999 per person
https://www.platinumtravel.ie/holidays/fly-drive-holidays/utah-usa.html
contact Platinum Travel at +353 1853 5000
* * * * * * *  * * * * * * **
TEXAS
Staying in the Wild West – I checked out City Slickers on Netflix a couple of weeks ago and it really made me want to go back to one of my ranch holidays…
City Slickers – Ranch Experience – Texas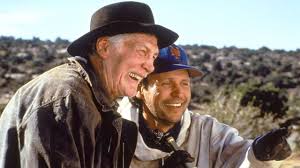 Texas "URBAN COWBOY EXPERIENCE" based on the direct flight with Dublin to Dallas with American Airlines and the Wildcatter Ranch. Perfect for the first timers and that City & Ranch combo experience
Experience kick's off at Magnolia Downtown Dallas on Thursday, privately transferring over to Fort Worth on Saturday and Wildcatter Ranch & Resort on Monday.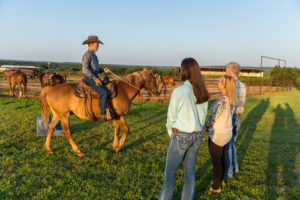 Includes Flights:
Return flights from Dublin to Dallas direct with American Airlines
Private Transfers:
Transfers included between all airports & all hotels on itinerary
Accommodation
2 nights at Magnolia Dallas Downtown and Dallas City Tour
2 nights at Holiday Inn Fort Worth and Fort Worth City Tour or similar property.
2 nights at the Wildcatter Ranch & Resort in a cabin suite over-looking the North Texas Hill Country.
Wildcatter Ranch & Resort Inclusions: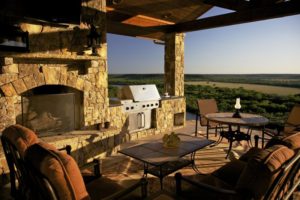 During the full day on Tuesday guest will enjoy horseback trail ride, choice of clay shooting, archery or a ranch tour and box lunch delivered in room. Guest will enjoy a dinner voucher each evening for dining at Wildcatter Steakhouse serving Texas raised certified top-choice Angus beef. Breakfast is included each morning as well as feeding the Longhorn cattle, infinity edge pool and hot tub, hiking trails & outdoor games. Alcohol is not included, but available for purchase. Guest must be over 10 years of age to participate in activities.
Enhance the Urban Cowboy Experience: Shopping Transfers – Dallas CityPASS – Museum & Family Attractions Admissions –Tickets to Sports & Rodeo – Admission to Billy Bobs – Pub Crawls & Much More!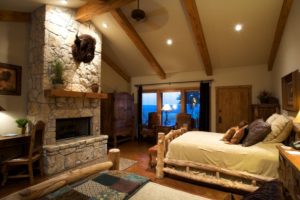 Price
€1899 per person  (all taxes & checked bags included too)
Based on travel in May 2020
https://www.platinumtravel.ie/
Tel +353 1853 5000
info@platinumtravel.ie
* * * * * * * * * * * * * * * * * * * *
Greek Islands
Shirley Valentine is an award-winning 1989 British romantic comedy, directed by Lewis Gilbert with screenplay by Willy Russell and based on his 1986 one-character, which follows middle-aged Shirley Valentine in an unexpected discovery of herself, and rekindling of her childhood dreams and youthful love of life.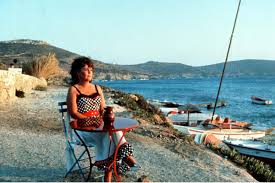 Pauline Collins plays the lead role as Shirley, which she had previously played in the stage production in London's West End and on  Broadway, and tom Conti plays Costas Dimitriades, the owner of a Greek Inn with whom she has a holiday Romance.

It was filmed in Mykonos which is part of the Cyclades Islands.
I've got a lovely Solo Holiday with Click and Go
Solo Holiday to Mykonos
Vienoula's Garden Hotel, Mykonos Town
Holiday includes:
Return flights
7 nights accommodation
Breakfast included
Certificate of Excellence from Trip Advisor.
Travel in May 2020 from €789pp
Link – https://www.clickandgo.com/design-your-own-holiday/details/2020-05-11/7/1::0/BB/DUB/0/9785/93649/792?search=all/Mykonos/2020-05-11/7/1::0//DUB/0
Hotel Link – https://www.vienoulas-myconos.com/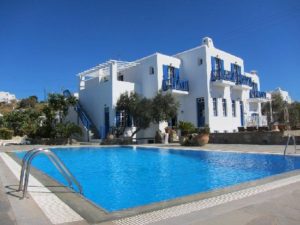 Vienoula's Garden Hotel 3* in Mykonos Town €789 May 11th 2020
If you want to go as a couple then this stay in Santorini is great value in May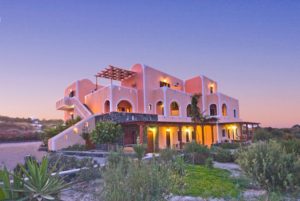 Annessis Hotel in Thira on Santorini works out at €599 pps May 11th 2020
Santorini holidays from €599pp
Anessis Hotel, Thira
Holiday includes:
Return flights
7 nights accommodation
Certificate of Excellence from Trip Advisor.
Travel in May 2020 from €599pp  – based on 2 people sharing
Link – https://www.clickandgo.com/design-your-own-holiday/details/2020-05-11/7/2::0/RO/DUB/0/10036/206/611?search=all/Santorini/2020-05-11/7/2::0//DUB/0
Hotel Link – http://www.anessis.com/
For fans of Mamma Mia Halkidiki which is across the Argolic Gulf in the south east of the Greek Mainland and there are lots of Irish operators supplying tours to this region.
* * * * * * * * * * * * * * * * * *