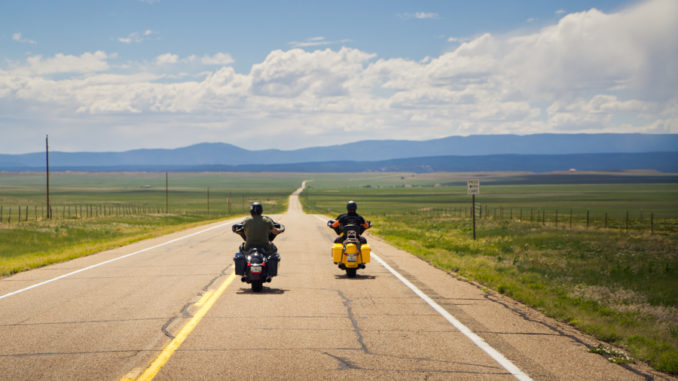 It's Superbowl Sunday tomorrow and with all eyes on the USA I'll be chatting about some travel inspiration to the USA.
First thing to organise after your passport is The ESTA Tourist VISA. Book it online for $21 with the same procedure here.https://esta.cbp.dhs.gov/ It's open to residents of  EU and Schengen countries and it lasts two years. We have great connections direct to the USA and pre-clearance makes a huge difference when travelling from Ireland and we are the only European country with this facility. It means once you land there is no more immigration and you carry on your journey as a domestic traveller.
Vaccine mandates for International Visitors with an ESTA Visa are set to be scraped for travel to the USA after May 11th so visitors who do not have the covid vaccine will be able to enter from then.
I love this part of the east coast for several reasons. Philadelphia AKA The City of Brotherly Love, is a great city for art and culture. For foodies too it's awesome but most people don't realise that it has zero tax on shopping so you know how you never know how much something costs until you go to the til in the states – well this gives NYC a run for its money.
There are direct flights from Dublin to Philly with Aer Lingus and American Airlines. Going outside the city Pennsylvania is noted for having some of the most gorgeous Italian Gardens in America. History too plays a big part in the story of Philly and the museum of America and liberty bell are all there.
Fancy a shopping trip to Philadelphia for St Patricks weekend? Sunway Holidays offer direct flights with Aer Lingus and 3 night stay at Club quarters Hotel from only €843 pps – Offer available at time of publishing. click her to see more 
Click and Go have an offer over the Easter holidays for Three nights with American Airlines and staying at the Wyndham hotel Going out on April 11th during school holidays from only €993 pps – offer available at time of publishing click here to see more 
For all you need to know about Philadelphia see https://www.discoverphl.com/
Deep South New Orleans is all about Mardi gras and with Fat Tuesday coming up we can only dream of being there the festival. Louisiana is really a great party state and it will see festivities last for weeks. Home to Jazz and amazing Cajun Cuisine inspired by the wetlands the crescent city is also filled with wonderful examples of architecture that blends influences from France, Spain and the Caribbean.
The food has to get a mention – home of creole cooking they have a special way of cooking oysters and shrimp. However Alabama is also part of the Deep South and they have an interest civil rights story.
Dollywood is the most popular park voted number one on Tripadvisor in the entire United States.
Up in Tennesse you will find Dollywood created by Dolly Parton to create work in the Smokey Mountains. Dolly is an inspiring artist who has left a great legacy not only with her music but charity –
Nashville and home to Elvis and vibrant music scene has to get a mention too
Lots of connections from Ireland through Chicago with United and American airlines. A guided tour that includes meals visits and all transport for the duration of your stay is available with The Travel Suite, Dublin's new luxury bespoke travel agency. They offer a Ten Night Tour of the best of the Deep South
Deep South wit

h America's Musical Heritage 

Escorted Coach Tour

 

(Nashville to New Orleans) from €4,499 per person
(5th October – 16th October 2023)
Flights including taxes and bags (Arrive Nashville, Depart New Orleans)
Arrival & Departure Airport Transfers Included
1 Pre-Tour night at the Gaylord Opryland Resort, Nashville (5th October)
America's Musical Heritage: Nashville & New Orleans 10 Day Tour (6th October)

1 Post-Tour night at the Sheraton New Orleans Hotel (5th October)

Sunday Jazz Brunch Cruise on the City of New Orleans included

To Learn more about The Deep South see TNVacation  or see https://www.louisianatravel.com/
Cowboy Country Texas
I've travelled to many terrific working ranches and seen some of the most beautiful countryside in Oklahoma and Kansas. Cowboy country really is Texas and we can fly straight to Dallas from Dublin now and it's only a few hours to other cities each unique in their own way
Houston is the biggest city in Texas with so much to offer. But it's a really cool city and very diverse and a great way to get the vibe of so many cultures
Rodeo
Every year it hosts one of the most thrilling spectacles in America. The worlds Biggest Rodeo happens there every February and March.
Houston is also where the NASA Space Centre is based and many important missions took off from there. With Direct flights to Dallas with American Airlines and Aer Lingus there is no excuse to visit the biggest state in the union as they used to say.
One of the best bespoke Travel Agencies in the country for the alternative America is Platinum Travel based iu Clontarf Dublin. They will help you to make up the perfect 9 night Fly Drive and they have a special cowboy focused package that takes in the best of Texas for 9 days from only €1599, this is for economy car and 3* hotels but they will tailor make a package to suit your needs. For contact details click here 
To learn more about Houston see https://www.visithoustontexas.com/ For Texas see https://www.traveltexas.com/
Boston for flights and must stop off city – beautifully landscape after the big dig that took over 20 years the Rose Kennedy Greenway run through the heart of the city.
Great for history and culture but food in the north end is a must…but include outer region cape cod – New England is famous for the Fall and the spectacular colours you will find on the leaves. September is a wonderful time to travel there and Salem hosts a party with many activities for the month of October in the build up to Halloween.
Literary New England is a hotbed of some of American's most famous writers from Jack Kerouac, Louisa m Alcott, Thoreau et Al and Henry Longfellow all hailed from around Concord in the middle of Massachusetts.
Direct flights with Aer Lingus is the best way to explore New England – perfect for a fly drive holiday.
If you are thinking of popping over to Boston for a family trip then it's difficult to beat Tour America on price. They have an offer for a family of two adults and two children going out on May 12th 2023 and staying at the Hyatt Regency for 4 nights from only €785pps. Price if only a couple are travelling is €1,129 ref: : 698965 Click here to contact Tour America
For More about Boston see https://www.meetboston.com/ \and New England see https://discovernewengland.org/
TOP TIP – At Dublin Airport give yourself plenty of time and start your journey at the 51st and green and enjoy some cocktails food and spoiling before taking your flight. It's only €41pp if booked online Click here