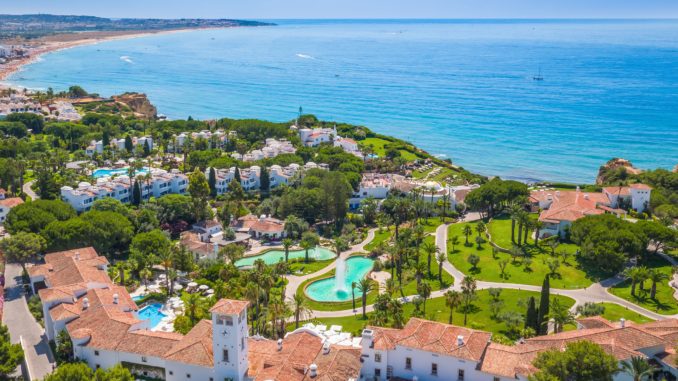 It's the start of a New Year and time to look after your body after all the indulgences of Christmas
What better way to do this than with some peaceful and healthy activities….
Starting at home in Ireland
Hotel Kilkenny
With a brand new techno gym this may be just the place to get the year off to a great start
The Active Club at Hotel Kilkenny which has been recognised with multiple awards over the years has added significantly to its fitness and wellbeing experience for all ages and levels.
The fitness and leisure facilities are divided into zones at Hotel Kilkenny with the swim zone offering a 20-metre pool with a special WAPOTEC system which ensures chlorine is kept to a minimum, this uses 40% less chlorine in total, however, is 240 times more effective at killing germs, providing a cleaner pool less reliant on harsh chemicals. The relaxation experience is also on offer in this zone with a Sauna, Steam Room and Jacuzzi.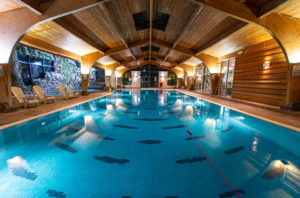 The Cardio Zone is complete with state of the art technology with top of the range treadmills and cross-trainers and the Weight Zone is fully equipped with dumbbells, barbells, squat racks, benches and resistance machines. Fitness classes are available from 6 am to 8 pm with 24 classes on offer for free to members every week from Spinning to Circuit Training, Kettlebells, HIIT, Pilates and more
The exceptional leisure facilities are complemented by newly designed and renovated luxury locker rooms complete with natural stone tile heated flooring, a muted relaxing colour palette with touches of nature throughout in order to ensure a relaxing experience for all guests. The Active Club is available free to use for all guests at Hotel Kilkenny. Great Value Escape to Kilkenny City…
This Package includes: 2 night stay with dinner available to book on the hotel website and priced from €278 for the total stay.
2 nights accommodation
Full Irish Breakfast each morning
Dinner in our Restaurant on the night of your choice*
Full use of our Active Health and Fitness Club with 20m pool
Complimentary Bottled water in your room
Complimentary Car Parking for all residents
Complimentary Hi-speed WiFi and Broadband throughout the hotel
10% OFF treatments at The Orchard Day Spa on site (minimum spend €40pp, not available in combination with other promotions/discounts, packages or vouchers)
* * * * * * * * * * * * * * * *
Knockranny House HotelExperience the magic of the Mayo mountains by day and night with a walking weekend at Knockranny House Hotel
24th & 25th January 2020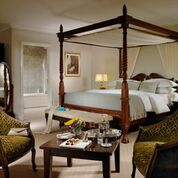 Experience a unique walking weekend at Knockranny House Hotel, in the picturesque town of Westport Co. Mayo, this January.
Check in Friday evening and then on Saturday morning guests can take in the scenery of the Sheeffry Hills with a guided 11.5k walk above the Glenlaur valley, experiencing stunning views of Croagh Patrick, the Erriff Valley and at the highest point, views of the glaciated valleys, with the Maumturks and Twelve Bens glittering in the distance while enjoying a packed lunch provided by the hotel. In the evening guests can enjoy dinner in La Fougére before a night time excursion at 10pm to discover the dark skies of Mayo. Afterwards, the local Seanchai (storyteller), will keep the guests spellbound, with local stories and folklore, some magic and possibly a song or two.
The Walking Weekend package at Knockranny House Hotel includes two nights' accommodation with breakfast, dinner on one evening, a guided walk with packed lunch, night safari and use of the thermal suite in Spa Salveo as well as €10 off all spa treatments. Prices start from €235pp. www.knockrannyhousehotel.ie
* * * * * * * * * * * * * * * * * * * *
Spain
Is this the first year for a camino? See the video http://Www.caminoways.com
https://youtu.be/
Www.caminoways.com
Activity :
Walking or Easy Walking or Cycling or Easy Cycling
Duration :
6 Nights
Distance :
114 km
Difficulty :
Medium
Tour Type :
Self-Guided
Time To Go :
All Year Round
Price :
6 nights from €525
– video footage has been sent – 1 minute showing a hammam massage if you can cut it a bit to show the architecture and baths at the beginning and the end getting the bubbles on the body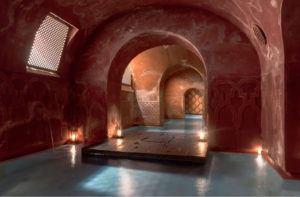 SPAIN
Have a proper hammam if you are travelling to spain this year. I was lucky to experience the wonderful Arab baths in Córdoba last year and it is a truly luxurious experience. I was with my daughter who is a spa fan too and this was her first proper hammam. After immersing ourselves in the warm bath we were taken by specialists, in traditional dress, to the warm marble bed. Then  our bodies were covered in the bath suds and exfoliated before the wonderful massage which was easily one of the best we have ever enjoyed. The atmosphere is authentic in these baths carrying us back in time to experience what life must have been like when Córdoba was the cultural capital of Europe. The charming patio where we were greeted before and after our treatments makes the Hammam Al Andalus the masters of authentic Arab hammam.
Families are welcome and this experience is as valuable for dad as much as mum and even young children were completely enjoying the quietness and relaxing calm of the spa.
Branches of this spa are found in these cities:
– Hammam Al Andalus Granada
– Hammam Al Andalus Cordoba
– Hammam Al Andalus Madrid
– Hammam Al Andalus Malaga
website where you can find more information about our services and prices https://hammamalandalus.com/?lang=en
Prices depend on the Hammam and which service is chosen.  The cheapest service is the emerge (only bath), and the most expensive is MIDRA45 which has a relaxing massage of 30 minutes and Kessa (skin cleansing) of 15 minutes.
* * * * * * * * * * * * * * * * *
Portugal – two lovely properties….
Algarve Wellness Many properties across the Algarve are getting involved in Algarve Spa week and there are two running in April and October. This means that certain properties will be giving discounts of over 50%.
https://www.algarve-spa-week.com/en/concept/
memmo Baleeira in Sagres Launches First Wellness Retreat in 2020
memmo Baleeira has long been a destination for nature and wellness, with surfing, trekking and biking at the heart of any experience in Sagres. In 2020 memmo Baleeira will launch The Detox Programme<https://www.memmohotels.com/baleeira/detox-program>; an innovative programme to restore, rejuvenate and recover. The retreat includes specialist detox lunches with seasonal and healthy ingredients and treatments range from detoxing facials to lymphatic drainage, with the aim of energising the body and removing toxins.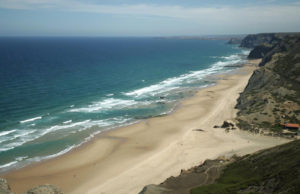 The programme includes the use of the hotel's spa facilities and members are also encouraged to rejuvenate in the surrounding nature of the wild Costa Vicentina. Activity is key, so whether it's trekking the ancient trails, surfing in the Atlantic, cycling along the cliffs to explore further afield, yoga classes on the cliff tops, rock climbing or kayaking – memmo Baleeira can accommodate.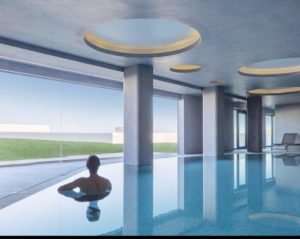 A three-day programme costs £280 per person including 2 night's accommodation, half board, a 50- minute treatment, x2 yoga classes, daily detox drinks, use of spa. www.memmohotels.com
New Kids Spa and Family Spa Programme offered at Vidamar Resort Hotel
The Vidamar Resort Hotel Algarve has designed a spa programme especially for families with children from 6-11 years old to enjoy and create memorable moments.
The Parents & Kids' SPA programme for one adult and child includes: 1 back and leg massage (25 min.) 1 mini-facial treatment (25 min.), unlimited access to the fitness room for the adults , Accommodation in double room with 1 extra-bed with daily buffet breakfast; daily family dinner (drinks not included);Unlimited access to the indoor heated salt water pool for the adults and children; and Family welcome VIP, in room, upon arrival.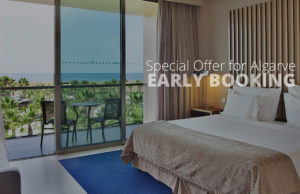 The 'Parents & Kids' SPA Programme 2 nights stay package from €339.00 per room for 2 adults and 1 child or 2 nights stay package from €474.00 per room for 2 adults and 2 children. www.vidamarresorts.com/resort-algarve
Vila Vita Parc Resort & Spa Launches a New Concept with London-based fitness expert
* * * * * * * * ** * ** * * * * * *