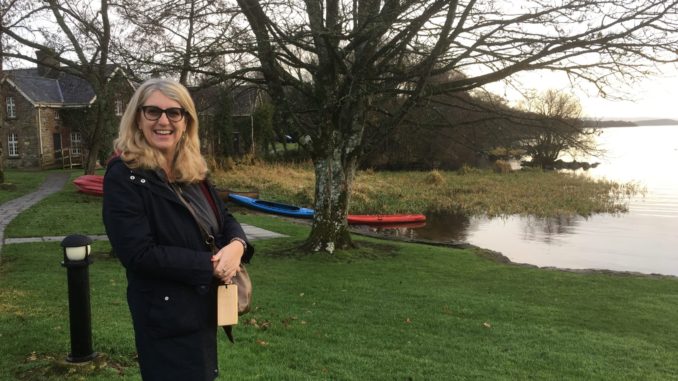 What makes a Stag or Hen party great? Well I've been searching all over to find ideas for some novel travel with your mates that will be fun even if you aren't getting married. Starting off this week I've got the perfect setting for a fabulous hen or stag at Lusty Beg Island.
Lusty Beg Island Fermanagh check out the video here
I popped along here just before Christmas and was overwhelmed with the beauty of this magical little island hidden away on a small lake close to Enniskillen in Fermanagh's Lakelands. To get on to the island you must first call for the ferry to come and pick you up and then your holiday can begin when you will be greeted by the famous Fermanagh welcome!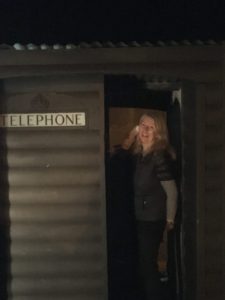 Set amongst the beautiful lake-side woodlands, there is a selection of accommodation including self-catering houses and ensuite hotel style bedrooms, a restaurant, a retreat spa, an activity centre, nature trail and fairy trail. Once you step off the ferry, there is plenty to explore as part of that Lusty Beg experience. Choice of activities include:
Off Road Driving
Clay Pigeon Shooting
Archery
Canoeing
Water Safaris in the Hawk Rib Boat
Spa treatments
Individually tailored activities and group packages available. They will design a mix of activities to make your event an enjoyable and unique experience.
My big tip is to use the spa for waxing or manicures – The Prices are incredible! A half leg wax is only £15 and under arm and bikini wax is only £10 each. A deluxe manicure is £20. For the guys a back and chest wax is only £15 each. It's almost worth driving up there for the spa alone.
The seaweed bath is only £40 and one of the best beauty treatments I've enjoyed in any spa in Ireland
This is the beautiful view that I woke up to in December from my waterside chalet.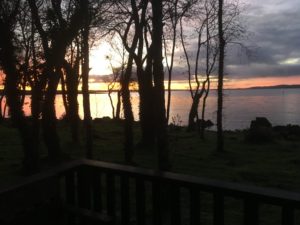 Prices six berth lodge £210 per night
* * * * * * * * * * * * * * *
Hen and Stag Sligo
B&B Accommodation in one of our hotel partners
A stag activity
A steak meal and pint
Pre-club shots in a disco bar
VIP nightclub access
Working on the basis of the Clayton 4-Star hotel and Clay Pigeon Shooting as the activity – the cost would be €124 euro. Or €109 based on self-catering.
The Surfing Package is €119 euro and €104 based on self-catering.
Hen & Stag Sligo
This is how it works
"We know everything about Hens & Stags in Sligo"
w: http://www.henandstagsligo.ie
e: info@henandstagsligo.ie
t: +353 (0)71 910 3204 (Ireland) or +44 (0) 289 590 3083 (UK)
*********
A Moonlight Kayak in West Cork with
At  Inchydoney Island Lodge & Spa
Something for the more active hens at Inchydoney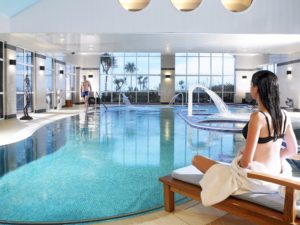 Overlooking two magnificent stretches of Blue Flag beach, just outside the pretty heritage town of Clonakilty in West Cork, Inchydoney Island Lodge & Spa is a warm, polished and welcoming seaside hotel with a unique and wonderful thalasso therapy seawater spa. It's the perfect choice for hens and drags looking for either a relaxing spa break, an activity break, or a mix of the two.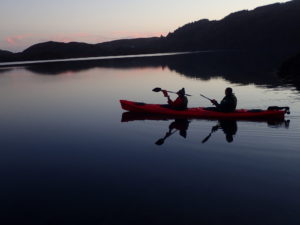 Their kayaking break includes two nights in one of their luxurious bedrooms, each of which has its own private balcony with stunning views of the Atlantic Ocean and breakfast on both mornings in the Gulfstream Restaurant. You can enjoy access to their heated Seawater Therapy Pool, Sauna, Hammam and Relaxation Areas, and a very special moonlight kayak where you will take to the water with the professionals from Atlantic Sea Kayaking and enjoy a leisurely and atmospheric kayaking experience in the moonlight  There is always something to make you gasp on the moonlight / starlight kayak trip, whether it be the silhouette of the seabirds on the bank, the red sunset, the whole panoply of stars overhead, the moonlight reflected on the water, or, at certain times of year, the astonishing bio-luminescence. This is a light emitted by marine life, which, from the paddler's point of view, causes the water to light up around your paddle in 1,000 tiny lights.
The kayaking break costs from €335 per person sharing for 2 nights bed and breakfast and the kayaking experience.
Inchydoney Island Lodge & Spa
Inchydoney Island, Clonakilty Co Cork
Tel: +353 23 883 3143
***************************
Always popular is a European city break for a Hen or Stag Party
This great offer is to Barcelona with click and Go at the weekend and it's €329 pps,
https://www.clickandgo.com/design-your-own-holiday/customise/2019-05-17/3/2::0/RO/DUB/0/6814/125/340?search=all/Barcelona/2019-05-17/3/2::0//DUB/0
Dates
From: Fri, 17 May 2019 Mon, 20 May 2019  3 nights Flights*
Outbound Ryanair – FR6395 Dublin – Barcelona Direct flight 17:10 – 20:40
Inbound Ryanair – FR6874 Barcelona – Dublin Direct flight 10:20 – 12:10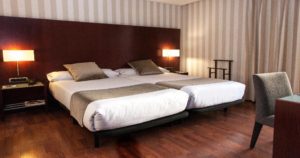 If you can travel midweek the price is eve cheaper for three nights at a four star hotel – only €250 pps staying at the Senator Hotel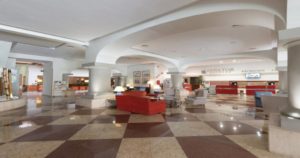 https://www.clickandgo.com/design-your-own-holiday/customise/2019-05-13/3/2::0/RO/DUB/0/11202/67216/280?search=all/Barcelona/2019-05-13/3/2::0//DUB/0
***************************
Top European destination for stags is Prague
I've some great offers from Click and Go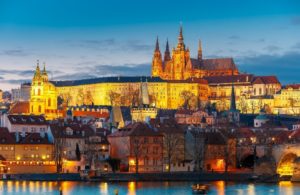 Prague for €298 pps 3 nights in May 2019
Charles Central Hotel 3 star
Prague, Czech Republic
Room: 1 x Double/twin

Board: Room Only 2 persons

From: Thu, 9 May 2019 To: Sun, 12 May 2019 3 nights

Flights* Outbound
***************************
USA
If you are thinking of going outside Europe to somewhere more exotic then Las Vegas has to be the ultimate trip for a hen or stag and you may even have the wedding there. Here's something special where up to eight can share a villa with Tour America
Las Vegas fr€779pp
Return flights, All taxes
4 Nights accommodation Marriott Grand Chateau
Based on 6 sharing
Date of departure: 20 November 2019
Our Ref: 649636