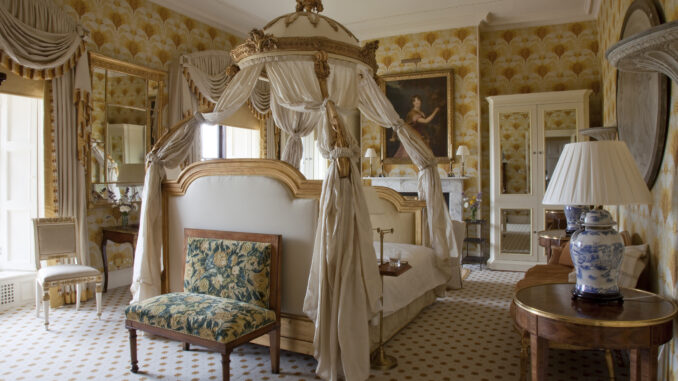 The tag line For county Offaly is Hidden Gems and when you start to investigate this really is a county of hidden gems…. It is not a traditional tourism hot spot and can go under the radar so for more info see the official website https://www.visitoffaly.ie/
_______________________________________________________________
Clonmacnoise OPW site – fully of history – It is very sacred and it sits on the banks of the Shannon, this summer has seen lots of domestic visitors stopping off from their cruise boats. It is very peaceful and scenic – Unlock the secrets of Ireland's saints and ancient kings among the peaceful stone ruins of this iconic monastic site, by the majestic River Shannon. Entry is €4 for adults and €3 for kids
https://heritageireland.ie/visit/places-to-visit/clonmacnoise/
St Ciarán founded his monastery on the banks of the River Shannon in the 6th Century.  The monastery flourished and became a great seat of learning, a University of its time with students from all over Europe. The ruins include a Cathedral, two round Towers, three high crosses, nine Churches and over 700 Early Christian graveslabs. The original high crosses, including the magnificent 10th century Cross of the Scriptures area on display in a purpose built visitor centre adjacent the monastic enclosure.
Silver Line Cruisers
Cruise the Shannon from here…..silverline cruisers are a family run business set up in the late 60s and based in Banagher County Offaly on the river Shannon. I spoke with Barbara Smith who is proprietor of the company. They offer from a range of 40 cruisers of various styles and sizes that can accommodate from 2 to 12 people. Being the midlands gateway it is the largest hub on the south Shannon waterway – Banagher is a great base with a wide range of pubs and shops – it is also only across the river from East Galway and just south to Portumna and other destinations to explore on the River Shannon. As no license is required to cruise the Inland Waterways this is a unique way to see Ireland's hidden gems and Ireland Hidden Heartlands.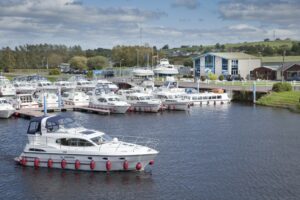 This year she saw a rise in the amount of first time cruisers which is great that the domestic market are beginning to be more adventurous and try different types of holiday experiences

Prices for early September for a Silver Stream 2+ 2 berth cruiser for 3 nights is €500
Late September / October for 3 nights from €410
6 berth cruiser , Silver River for 3 nights for early September from €650
Later September / October for 3 nights from €500.
https://silverlinecruisers.com/
* * * * * * * *  * * * *  * *
Slieve Blooms mountain range is a key attraction in Offaly.
Slieve bloom mountains spread across offaly and Laois – 16 looped walks and one of 4 sites that have recently been invested in to develop international standard biking trails.– phase one completed – and the Slieve Bloom Mountain Bike Trails due to open in 2021.
https://www.coillte.ie/site/slieve-bloom-mtb-trails-offaly/
https://slievebloom.ie/biking/mountain-biking
The gentle rolling hills of the Slieve Bloom Mountains rise from the central plains of Ireland, forming a natural link between the counties of Laois and of Offaly. The area is picturesque, peaceful, gloriously multi-coloured and one of the least explored in Ireland – gentle rolling hills and the bog lands – woodland and scrub. Mountain biking – adrenaline rush – easier trails for different skill levels  – see website for full details. Beautiful walks on both sides – the Glen Barrow (Laois side) is a lovely walk –
The Offaly way – https://www.sportireland.ie/outdoors/walking/trails/offaly-way
16 looped walks in total  – Silver River Nature Trail – Kinnity Castle loop – are some of the most popular walks https://slievebloom.ie/walking/loop-walks
The walks are suitable for all levels, abilities and ages.
Johnathan O'Meara https://www.midirelandadventure.ie/ runs the hikes, walking tours and bike tours on Slieve Blooms and he does kayaking and paddle boarding on the Shannon –  Mid Ireland Adventure offers 'off the beaten path' activities in the landscapes of the Slieve Bloom Mountains and on the waterways of the River Shannon.
________________________________________________________________
Lough Boora Discovery Park
https://www.loughboora.com/ – Explore the transformed beauty of harvested bog lands, now habitat to a unique array of flora and fauna, enhanced by a dramatic sculpture exhibit.
Lough Boora Discovery park is the property of Bord Na Mona who wanted to give back to the community – see links above. Also a visitor centre and café( take away offer now)
Reclaimed commercial bogs that were previously harvested – are now boasting lovely flora and fauna and home to many species of birds & wildlife – they also have outdoor sculptures reflecting nature and the landscape and the industrial story.
It's free of charge and you can bring your bike with you or you can hire bikes too and it's really safe and self contained. If you have little ones don't miss The Fairy Trail –https://www.loughboora.com/things-to-do/fairy-avenue/
** * * * * * * *
Birr Castle demesne and parkland is home to the 7th Earl of Rosse with 120 acres of parkland and gardens and walks
I asked Grainne O'Mally the General Manager about what we can expect to see if visiting Birr Castle
Entry is €26.00 for  family of four and adult tickets are €9.50 general admission -all tickets must be purchased online.
https://birrcastle.com/sharing-our-heritage/
https://birrcastle.com/telescope-astronomy/
Steam turbine original inventionhttps://birrcastle.com/engineering/ –
Biggest tree house in the country and playground. https://birrcastle.com/kids/
_________________________________________________________________
Tullamore Dew
Tullamore Dew whiskey is very popular in European markets. Discover Ireland's Original Triple blend with a guided tour of this 19th Century Bonded Warehouse. The tour takes in every step of whiskey making, from grain to glass and concludes with a tutored whiskey tasting. On the Grand Canal in Tullamore, the Tullamore D.E.W visitor centre – also has a fantastic restaurant that is open to the public (you don't have to do the tour) and a retail offering.
They have turned a 19th century bonded warehouse into a visitor centre – state of the art distillery on the outskirts of Tullamore where they now distill the whiskey. https://www.tullamoredew.com/en-gb/visit-us/ full details here of all tours & cocktail making classes that had just launched before lockdown.
Curious tasters journey lasts 50 minutes and tickets cost €14.45
If you'd rather a full two hour cocktail mixing class that is €50
____________________________________________________________
Foraging has become extremely popular in the Irish Countryside and Offaly has a real expert offering classes
Wild Food Mary – Mary Bulfin https://wildfoodmary.com/ – I suggest have a read through her website. An experience with her involves foraging in her gardens and depending on the offer you choose – after an amazing foraging experience where she talks through all the plants, really educational  – you may cook with your ingredients or make essential oils / creams
She is really in tune with nature and the environment – fascinating woman
_____________________________________________________________
Where to stay…..Tullamore Court Hotel as a base offers good value for a short stay in the area
Package for overnight bed and breakfast for two people this autumn starts at €99 ….. Fall into Tullamore this Autumn, at the four star Tullamore Court Hotel. Awake from a night's rest to our mouth-watering breakfast, to set you up for a day exploring the beauty of Ireland's midlands.

Our newly refurbished bar, restaurant, and lounge areas are the perfect place to unwind on your staycation. You may also avail of complimentary access to our Leisure Centre, pool, gym, and free WiFi, so you will not even have to venture outside our doors
As part of this local support drive, the team at Tullamore Court Hotel have also compiled a fantastic 48 Hour Itinerary of their favourite things to see and do nearby.

From bike hire on the Canal Greenway, to retail therapy at Grove Home Design, and lunch down town at The Blue Apron. View the itinerary here

https://www.tullamorecourthotel.ie/things-to-do/48-hour-itinerary/
Tullamore Court Hotel is proud to have received the Fáilte Ireland Safety Charter. As part of the hotel's new Caring For You Programme, extensive measures have been rolled out to guarantee that Tullamore Court Hotel is prepared to safely and warmly welcomes guests back. This includes detailed Cleaning, Santising and Health & Safety protocols. In addition to some fantastic innovations. Including an online Guest Portal that replaces all physical material in the hotel and allows guests to Book Breakfast, Lunch or Dinner. Plus QR Code Menus in the hotel's restaurant and bar, dedicated swimming pool times and outdoor spin classes at the hotel's Fitness Club
Recently refurbished, the hotel boasts stunning dining venues from The Oak Room restaurant to the The Furlong Bar and The Coffee Dock. In addition to an indoor swimming pool, Fitness Club, and extensive event spaces be it for weddings or meetings.
https://www.tullamorecourthotel.ie/
Other places to stay include;
Kinnity village is a trail head for some of the walks and the mountain bike trail  – Giltraps pub, townhouse & glamping offers an unusual stay in yurts https://visitkinnitty.com/–  call 0876118883 – to make a booking.
* * * * * * * * * * * * * * * * * *
Laois
So much of County Laois's tourist products are free of charge and outdoors
For info see https://laoistourism.ie/
Where to stay?
Some beautiful properties and including voted number one hotel in the world in 2018 these are part of irealnd's blue book….

Castle Durrow, Co. Laois
Built by Capt William Flower in 1716, on the banks of the river Erkina in the Irish midlands, Castle Durrow has been lovingly restored by Shelly and Peter Stokes and is now open as one of Ireland's most popular luxury four-star hotels, conveniently located about 1 hour from Dublin and 90 minutes from Cork. Fascinating history and historically decorated bedrooms with four-poster beds and oriental rooms – perfect for a small wedding now too with the new restrictions…..
I spoke to Tessa Stokes and asked her what there is to do in the casetle and surroundings while down in County Laois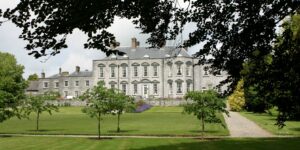 Castle Durrow is proudly one of Ireland's most popular Castle wedding venues and has numerous commendations from past couples.
Offer: Escape for One Night Bed, Breakfast and Dinner.
Includes: One night accommodation in a individually styled bedroom
Full Irish Breakfast
4-course evening meal in the Coopers Restaurant
From: €360 total stay
To Book: Contact 057 873 6559 or info@castledurrow.com
Ballyfin Demesne, Co. Laois
Voted number one hotel in the world by Conde Naste Magazine in 2016 and AA best irish hotel in 2018
At the foot of the Slieve Bloom Mountains, just over an hour from Dublin, Ballyfin has long been admired as one of the most lavish regency mansions in Ireland. Decorated with Irish art and antiques from around the world, the interiors offer the same spirit of refined elegance that the early house reflected in the 1820s.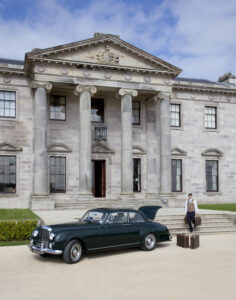 With just 20 bedrooms, Ballyfin has the flavour of a grand private house with the facilities of a five-star resort. Enjoy 614 acres of private parkland, a 28-acre lake, ancient woods and follies, an indoor swimming pool, gym and treatment rooms. A range of experiences and activities are available, such as coarse fishing, clay shooting, horse riding, falconry and wine and whiskey tasting.
From: €470 B&B per person per night.
To Book: Contact 057 875 5866 or reservations@ballyfin.com www.ballyfin.com
* * * * * * *
Stunning views of the surrounding countryside make the towering Rock of Dunamase a strategic place to build a fortress. Through the centuries, warriors have fought to control this limestone outcrop, known as a "hum".
The first known settlement on the rock was Dun Masc, or Masc's Fort, an early Christian settlement that was pillaged in 842 by the Vikings.
When the Normans arrived in Ireland in the late 1100s, Dunamase became the most important Anglo-Norman fortification in Laois. It was part of the dowry of Aoife, the daughter of Diarmuid Mac Murrough, King of Leinster, when she was given in marriage to the Norman conqueror Strongbow in 1170.
When Isabel, the daughter of Strongbow and Aoife, wed William Marshal, Earl of Pembroke, Dunamase was part of her marriage portion. It is likely that Marshall carried out some building on the rock when he lived there between 1208 and 1213, though most of the castle is earlier.
The castle was successively held by Marshal's five sons before passing to the Mortimer family through Marshal's daughter, Eva de Braoise, who passed the castle to her daughter Maud on her marriage to Roger Mortimer. All the Mortimer's lands, including Dunamase, were forfeited to the Crown in 1330. Shortly afterwards, the castle appears to have passed into the hands of the O'Moores and been abandoned.
Local tradition has it that the castle was besieged and blown up by the Cromwellian generals Hewson and Reynolds in 1651. While there are no contemporary records of these events, it is probably the best explanation for the ruinous state of the castle as we see it today.
In 1795, Sir John Parnell, chancellor of the Irish Parliament, tried to develop a residence and banqueting hall at Dunamase All the late medieval features such as windows and doors were taken from other ruins and added to the castle at this time. When Parnell died, his son allowed the buildings to fall into decay.
Today the ruins on the Rock of Dunamase are managed by the State. Archaeological excavation and conservation work by the Office of Public Works have ensured that the Rock of Dunamase will survive for further generations to explore.
Rock of dunamase was part of the dowry between diarmuid king of leinster to strongbow for the marriage of his daughter aoife – connected to Cromwell. There are tours on Sundays with experiencing Laois
Dunamase became the most important Anglo-Norman fortification in Laois.
LOCAL'S TIP
Visit at Sunrise and Sunsets
* * * * * * * * * * * * * * * * * *
Donaghmore workhouse and the famine real stories and a very moving experience – not a shiny new centre it is real and run by a charity – good value €10 for a family €5 for adults
http://www.donaghmoremuseum.ie/
Famine
People who entered the workhouse suffered the ultimate shame. Once inside, they gave up their clothes and put on rough workhouse uniforms. Families were split apart as boys and girls went to their dormitories, while adults were sent to others. Living conditions were grim. Inmates slept on rough mattresses of straw, covered with rags. The only toilet facilities were large tubs in the centre of dormitories.
 Inmates worked at tasks during the day, then ate their meals in total silence.
By the time the Donaghmore Workhouse opened in 1853, many of the poorest of the area had already perished or emigrated. The workhouse was probably only filled for a few years before it closed in 1886.
* * * * * * * **  * * * * * **  *
Balintubbert House
Glamping facilities and beautiful gardens
Located in a picturesque valley between the village of Stradbally and the town of Athy, this beautifully restored Georgian residence has wonderful literary and theatrical associations. Previous residents include renowned personalities such as C. Day-Lewis (Poet Laureate and father of actor Daniel Day-Lewis), actor Sebastian Shaw and actor Sir John Hurt.
Private Rental
By booking exclusive hire of the house, guests have free run of a lavishly appointed Georgian manor & fourteen acres of beautifully landscaped gardens in which there is ample further accommodation within the School House & the Garden Wing.
Discerningly furished while homely & cosy, Ballintubbert's farmhouse kitchen is beautifully appointed for all your self catering needs as well as comprehensively setup for our house chef should you wish to meal plan around our home–grown seasonal produce.
14 acres of Garden Rooms surrounding an 18th Century Georgian Manor House
The gardens at Ballintubbert are a series of Garden Rooms arranged symmetrically around the centrepiece of the simple Georgian manor house. The gardens have been developed since the 1850s and are continuing to develop following the Arts and Crafts tradition, using a series of living garden rooms to create an ever-changing journey through the grounds. Recently described as "An enchanting work of art- intimate and extraordinarily peaceful."  Highlights include:
•
Georgian Manor
|
 Restored 18
th
 Century Georgian Manor 
|
 Home of Day-Lewis
•
Literary and Theatrical Links
|
 Home to actor Sebastian Shaw and Sir John Hurt, birthplace of Poet Laureate Cecil Day-Lewis.
•
Garden Rooms
| 
A series of Garden Rooms including The Rose Garden,
Lutyens
Garden, The Little Orchard and
Nuttery
.
•
The
Lutyens
Garden
| 
Inspired by the Sir Edwin
Lutyen
designed garden at Heywood Gardens,
Ballinakill
, Co.
Laois
•
Herb Garden |
 recreation of the herb garden by former house resident, Darth Vader actor, Sebastian
Shaw .
The gardens are open to view every Tuesday and Wednesday from 10am to 4pm from 2nd April to 2nd October 2020.
https://www.ballintubbert.com/short-stays/
* * * * * * * * * * * * * * * *
Timahoe round tower
The round tower was built some time in the 1100s, on the site of a religious community founded by St. Mochua around 600. The tower rises almost 30 metres high and is more than 17 metres wide at its base. Its walls are nearly 2 metres thick. Inside there are five different floors, which were reached by ladders. The tower made it easy for travellers to find the monastery. Bells would be rung to call the monks to prayer, and to signal when the monastery was under attack. When the alarm sounded, monks would grab all the treasures of the monastery and scramble into the tower. Once they had drawn up the outside ladder and bolted the door, the thick stone walls kept them safe. The tower stands in a lovely setting across a footbridge that crosses the Bauteogue river. Nearby, the former Church of Ireland is now used as a library and a ruined 17th century castle contains elements from a 15th century church. A sculpture in the tower grounds was commissioned by the local primary school. Entitled Mochua's Desk, it depicts St. Mochua and the three pets in a famous story about the saint: a rooster who woke him, a mouse who nibbled his ear if he fell asleep while praying, and a fly that stopped at the word Mochua stopped on when reading his prayers.