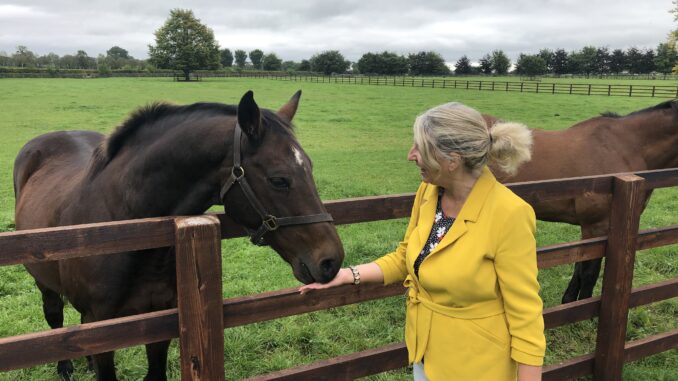 County Kildare
It may only be October but as I was driving down to Kildare last week the news on the radio sent out the scary headline that there'll be a scarcity of gifts on the shelves for Christmas. After spending a lovely overnight in Kildare I'm no longer concerned as I stopped off at Newbridge Silverware Showrooms and found abundant stock. Newbridge Silver is owned and run by the Doyle Family and they have employed local crafts people for over ninety years with some staff in the company for over 40 years. Originally a tableware manufacturer, the company started to design and make beautiful silver jewellery in the 1980s as an innovative way of using off-cuts from the cutlery.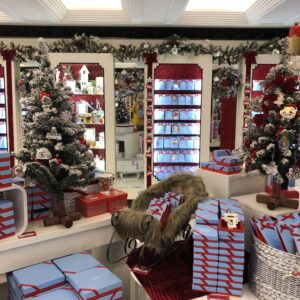 Gifts Galore
Newbridge Silverware has a permanent Christmas shop on site making the most delightful tree and house decorations starting at cost cutting price points such as €15. The gifts range has evolved into candles, advent calendars and beautiful glassware. The company is doing its bit for the environment too with the special pre-loved section selling magnificent second-hand china in perfect condition.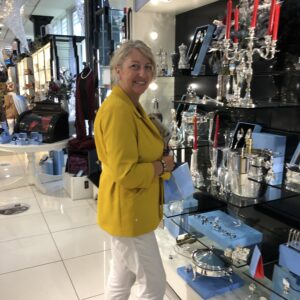 Dominic Doyle, has created a gorgeous food emporium which includes an outdoor marquee making the perfect setting for a delicious afternoon tea. Although the factory tour is still closed due to restrictions the stunning Museum of Style Icons is open. Clothes worn by Marilyn Monroe, Lady Diana, Audrey Hepburn and Grace Kelly all feature behind the glass casing and some will take your breath away. Entry is free but I guarantee with so much to buy you'll leave with your wallet lighter. www.newbridgesilverware.com
Kildare Village
If you don't get all your shopping done at Newbridge then Kildare Village is only a short drive away and now you can avail of their fabulous personal shopper assistance. www.tbvsc.com/kildare-village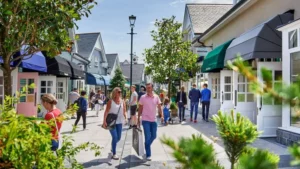 Irish National Stud
I met up with a couple of big sporting names in Kildare and while I was giving one of them a carrot the other nudged him out of the way. Unusual behaviour for men perhaps but not the two thoroughbreds Hurricane Fly and Kicking King, who spend their days in the idyllic setting of The National Stud. David Wardell, the manager, showed me around a cornucopia of delights while telling me about the fascinating history of William Hall Walker who started the stud in 1900. Hall Walker was a Brewery Heir who spent his money lavishly and attributed his success at breeding horses down to his knowledge of astrology. He helped his Royal friend Edward VII to win the Derby in 1909 with Minoru who hailed from his stable. David showed me some of the original chart books and with 50% success in breeding winners I think Hall was on to something.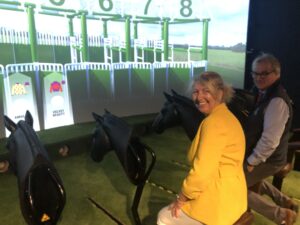 The history of the sport of kings is laid out in a setting as meticulously groomed as stallion Invincible Spirit, who brings in €80,000 for each successful cover – or siring a mare. David took me through the entire process of horse racing at the recently opened Irish Racehorse Experience. This interactive exhibition starts with the breeding process and with the aid of an ipad we picked our horses trained them and then eventually raced them at a virtual event – great fun for all the family and good value too at an additional €5 per visitor. www.irishnationalstud.ie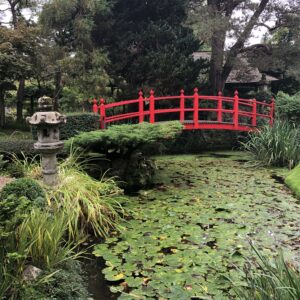 Japanese Gardens and Solas Bhride
The Japanese Gardens are another gift of Hall Walkers who hired Tassa Eida to design and plant the garden between 1906-10. The fruits of forward planning can be enjoyed on this journey through the life of man in this most tranquil setting. The Brigidine Sisters hold a special place close by and offer budget accommodation for those looking for a retreat in one of their three hermitage lodges. A range of spiritual events are run all year to find out more see www.solasbhride.ie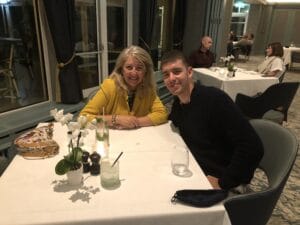 Places to Stay and K Golf World at the K Club
I stayed at the K Club with my son, Mark, and we made the most of the fabulous gym and pool facilities before heading to the new outdoor dining at the Palmer Clubhouse and had cocktails at a table that combined as a firepit. This is a stunning addition to the K Club and Tony the concierge gave us a lift back to the main hotel afterwards as my tummy was rather full after the delicious Lemon Sole main. The rooms are luxurious to say the least and for an overnight getaway close to Dublin The K Club is a treat.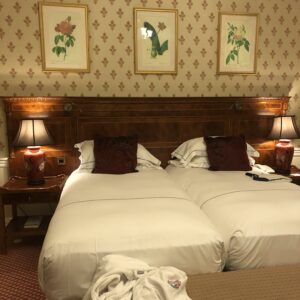 Next morning after our delicious breakfast that had everything you'd ever want on the menu, including a vegan dish, Mark was excited to try the new virtual facility at K Golf World. The new interactive computor graphics gave him options to play courses all over the world. Golf Pro Gary Murphy explained this game changing facility to us that helps players improve their technique. It's now open to the public from €40 per hour. www.kclub.ie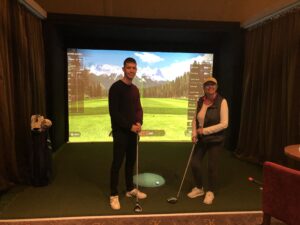 Also in Kildare, gorgeous Barberstown Castle is open for guests with a lovely offer this October for an overnight stay from €165 pps and if you book through www.irelands-blue-book.ie they will enhance your stay with a bottle of Prosecco and chocolates on arrival. You can live like a king in classy Kildare and I'll finish off the Christmas shopping there too.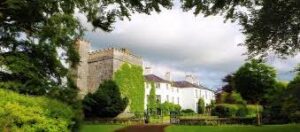 For more see www.intokildare.ie