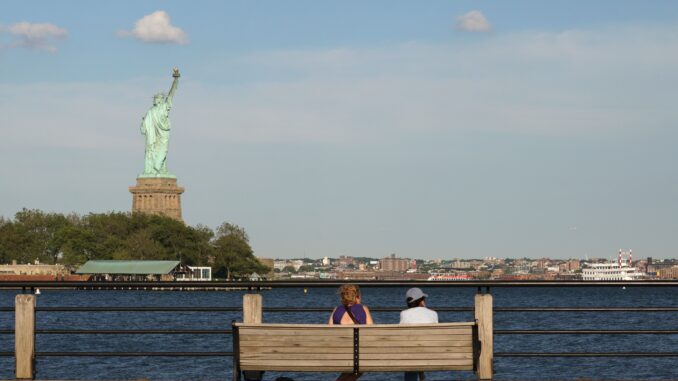 New Jersey a Great Alternative to New York
There are many reasons for choosing New Jersey for your holiday or weekend break but for me a big one is value. Shopping is tax free and with many malls to choose from. New Jersey has wonderful connections from Dublin to Newark with Aer Lingus  and United Airlines. Shannon has direct connections to Newark with United Airlines. But you can explore south NJ and can get there with Aer Lingus and American Airlines from Dublin direct to Philadelphia
These are my recommendations for must see sights in New Jersey. I was on RTE Today Show chatting about New Jersey on Friday April 15th
If you'd like to book a trip get on to Ciara at Platinum Travel who will do up a personal itinerary for you on Tel +353 1853 5000
If you'd like to learn more about New Jersey for a shopping weekend or summer fly drive check out https://visitnj.org/
Liberty State Park – America's Historic Gateway, Memorials, New York City Skyline
Delve into the past at the "Historic Gateway to America" boasting a spectacular view of the New York City skyline. Ferry along the Hudson River to the Statue of Liberty, an iconic symbol of freedom, and Ellis Island, where 12 million immigrants to the USA passed through between 1892 and 1954. Also here: "Empty Sky" 9/11 Memorial and Liberty Science Center.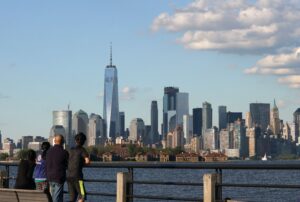 Atlantic City – Casinos, Tax-Free Shopping, Nightlife, Dining Stroll the world's first and longest boardwalk, which opened in 1870. Unwind at the famous Steel Pier amusement park and enjoy the coastal breeze along the shore. Regarded as the USA's East Coast seaside gaming and entertainment capital, you'll be dazzled by casinos, live shows, award-winning cuisine by local and celebrity chefs, glamorous nightlife and tax-free designer outlet shopping.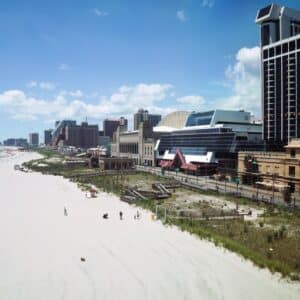 The Jersey Shore – Beaches, Boardwalks, Surfing, Fishing, Kayaking, Fun in the Sun Be greeted by waves of rolling surf and salty sea breezes on New Jersey's crown jewel – our captivating coastline dotted with white-sand beaches, iconic boardwalks, majestic lighthouses and plenty of surf and sun fun. Visit trendy Asbury Park, home of The Stone Pony where Bruce Springsteen and Bon Jovi got their legendary starts, and Cape May, our most southern shore ranked one of the Top 10 Best Beach Towns on the East Coast by Conde Nast Traveler.
Appalachian Trail – World-Famous Scenic Hiking Trail Hike the renowned Appalachian National Scenic Trail, the world's longest hiking-only footpath, spanning 3,524 kilometers from Georgia to Maine in the United States. New Jersey's portion of the trail delivers 116 kilometres of serene, picturesque mountain and river vistas along the Delaware Water Gap National Recreation Area, High Point State Park (the highest elevation in NJ) and other parks.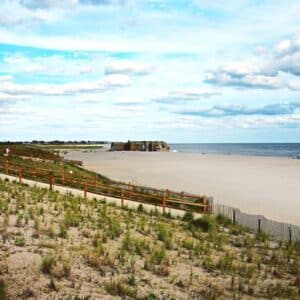 Historic Cape May District – History, Victorian Architecture, Lighthouses, Trolleys Delight in the beauty of Cape May, where the entire coastal resort town is a historic landmark. Take a trolley ride to see 600 colourful postcard-perfect buildings accented by Victorian architecture. Stay in one of the town's many historic bed and breakfasts and dine on some of the East Coast's most delicious fresh seafood. More to do: climb the 199 steps of the 1859 Cape May lighthouse, enjoy coastal cruises, wine tasting and other distinctive events.
Crossroads of the American Revolution National Heritage Area – Battlefields, Historic Sites Discover 5,581 square kilometres of New Jersey's remarkable ties to the American Revolution, featuring battlefields and pivotal historic sites. Stops include noteworthy landmarks in riveting time-honored New Jersey towns such as Trenton, Princeton, Monmouth and Morristown.
Exciting Itineraries such as the Anthony Bourdain Food Trail Honor black history, your love of nature, interest in history or passion about food with inspiring journeys designed to take you beyond the usual tourist attractions. Follow your curiosity and our series of exciting, day-by-day itineraries through some of New Jersey's most beloved towns and culture-rich cities.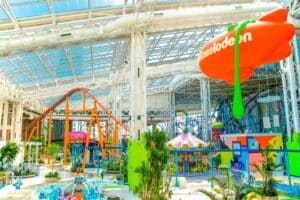 American Dream – Tax-Free Shopping, Largest Indoor Theme Park in the Western Hemisphere Chase an unparalleled mix of thrill rides, world-class entertainment, retail and fabulous dining in East Rutherford, New Jersey, just minutes away from New York City. Home to the largest indoor theme park in the Western hemisphere, North America's largest indoor water park, diverse menus and upscale tax-free shopping at Hermes, Tiffany & Co, Saks Fifth Avenue and more.