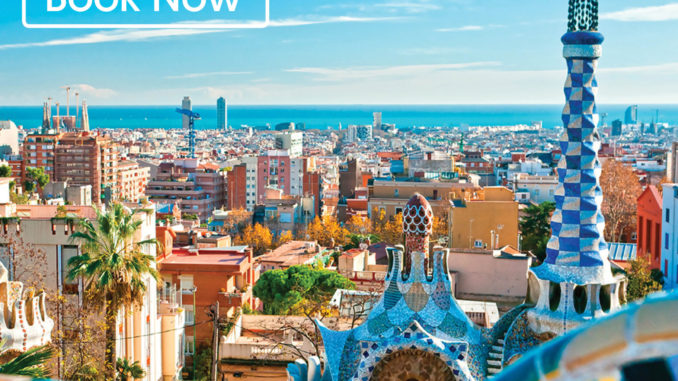 Mums the word this week on The Hard Shoulder…
It's only a month away and what better way to treat your mum for Mother's Day than with a special night or two in one of Ireland's gorgeous Blue Book properties. Buying a vouchar gives her the choice of over fifty hotels and restaurants to choose from.
Travel Thursday on The Hard Shoulder Listen Here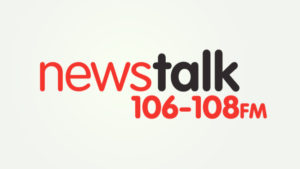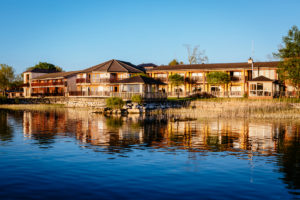 Before Bump Becomes Baby at the Wineport Lodge, Co. Westmeath
Description: Treat yourselves to a night away before the special arrival – Take some time to enjoy each other's company. Uninterrupted! A 60-minute maternity massage specifically designed for mum to be will ease the tensions away. Overnight accommodation in a luxurious rooms & breakfast the next morning to your room or in the restaurant.
Valid From: 01.01.2016 To: 31.08.2019
From: €110.00 Per Person
For more information, please see www.irelandsbluebook.com or contact Wineport Lodge on 090 643 9010 www.wineport.ie
* * * * * * * * * * * * * * * * *
Stretch & Spa
Enjoy a relaxing yoga break in Cliff at Lyons
CLIFF promote wellness within each of their three beautiful properties in Ireland, enabling guests to feel relaxed and rejuvenated after a stay with them. Their beautifully balanced 'Stretch & Spa' break, available at Cliff at Lyons in Kildare, has the perfect blend of rest, activity, pampering and delicious food to allow you to rebalance and leave you feeling happy and revitalised.
The Stretch & Spa package includes one night of accommodation, a three course dinner in The Orangery Restaurant, €15 spa credit per person and a a loan of a 7 piece yoga gift pack for your stay which includes a yoga exercise mat, yoga blocks, yoga towels and more. You will also receive a guide to various yoga moves to stretch your body and calm your mind.  Practice them in the lush, lawned gardens of this rural setting, by the pretty canal or in your spacious guestroom or an allocated indoor space should the weather not co-operate.
This package costs from €177 for a single room (or €255 for two people sharing) in Cliff at Lyons, a stunningly restored eighteenth century village in an idyllic rural setting in the lush green countryside of Kildare. You will also have the option of booking a one-on-one yoga class for €50. Available on selected dates Sunday through to Thursdays, take the time to reconnect with yourself in the beautiful surroundings of Cliff at Lyons.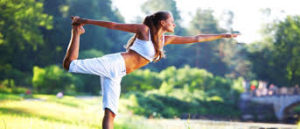 With €15 spa credit included, you can discover the The Well at CLIFF at The Well in the Garden spa, with an all-natural custom product line and one-of-a-kind signature treatments including Hug of the Hands, Out to Sea and Peat for the Feet. The Well in the Garden is a luxurious two-storey spa in a beautifully restored cut-stone carriage house on the grounds of Cliff at Lyons, surrounded by lush green gardens and countryside views.
There are also plenty of active wellness activities available – nearby walks, paddleboarding or a Blueway cycle along the canal at Cliff at Lyons. Afterwards relax with a delicious dinner or drinks in serene surroundings.
Stretch & Spa at Cliff at Lyons. For bookings check www.cliffatlyons.ie
*3 course dinner included in The Orangery in Cliff at Lyons
* * * * * * * * * * * * * * * * *
Spoil her at The Shelbourne
The Mother's Day package from The Spa at The Shelbourne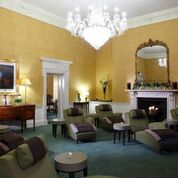 What better way to treat the leading lady in your life than with some five star pampering at The Spa at The Shelbourne this Mother's Day.
Treat her to an afternoon of indulgence and tranquility in the serene surroundings of The Spa, where total relaxation and expert service is guaranteed. As part of the Mother's Day Package, your mum will enjoy a choice between an indulgent full body massage or Elemis Pro-Radiance Facial, followed by a mini-manicure or mini-pedicure in The Salon, leaving her glowing from head to toe!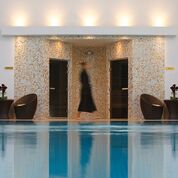 Say thank you this Mother's Day with a gift of luxury and pampering in the heart of Dublin city with The Mother's Day Package. Costing €140 For further information phone +353 (0)1 6634500 or visit http://www.shelbournespa.ie/ .
Valid March 1st-31st, subject to availability
* * * * * * * * * * * * * * * * *
Try a Camino with Camino Ways
Guided tour on the Camino Satiago or on the Via Francigena to Rome with  Camino Ways
If you book either of these tours with my code noveltraveller you will save €20 on your booking
This guided tour on the Via Francigena to Rome takes the group to Rome for Holy Thursday so pilgrims can experience Good Friday in the city, enjoying the Easter celebrations.
On Good Friday you will have a 3 hour walking tour of the city and in the evening you will have to chance to join the Via Crucis Easter celebration.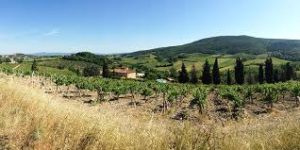 By walking the last 100km of the Via Francigena, the Camino to Rome, you can get your 'Testimonium' of pilgrimage to the ever-fascinating Eternal City. From medieval Viterbo, Francigena pilgrims will follow Roman roads, paths, forest trails and dirt tracks across the scenic, hilly and vibrant green Lazio countryside.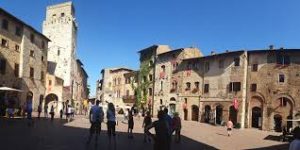 Explore pretty towns and villages en-route with their street markets and lively buzz; staying in countryside hotels and agriturismos.
SAVE WITH THE CODE
If you use a special code you'll get €20
off your trip.
The code to use is:
NOVELTRAVELLER
The only catch is that it can't be combined with other discounts for instance the returning customer discount  or other promotions.
Departure: 13th April
Price: €920 per person sharing
7 nights including accommodation, breakfast, dinner, English speaking guide, holiday pack with practical information
Details and booking:
* * * * * * * * * * * * * * * * *
Barcelona
Great value weekend with Click and Go
I went with my mum to Barcelona and have wonderful memories – get a guided bus tour to get your bearings but do spend time on LAs Ramblas and try Churros and soak up the ambience. Barcelona has some of the most innovative and interesting architecture in Europe. Here are some top things to do in Barcelona
Sagrada Familia (Gaudí)
Walkup to the nearby neighbouthood of Gràcia, where you'll be able to have lunch in one of its many charming squares. Visit La Pedrera and the Casa Batlló, his two architectural gems on the Passeig de Gràcia.
From Fontana metro station, line 3 will take you to Park Güell, where you'll be able to continue admiring Gaudí's spectacular works. And, as you're in the northern part of Barcelona, you might like to go up Mount Tibidabo at dusk and have dinner while enjoying spectacular panoramic views of the city.
Visit Barcelona's beaches and enjoy a trip on one of the typical Las Golondrinas pleasure boats from Barcelona harbor.
Discover the medieval and Roman past of the city in the Gothic Quarter and at the Museu d'Història de Barcelona, which is packed with surprises.
Lose yourself for a while among the mouth-watering stalls of the Boqueria Market, and from here, head down to the Columbus Monument, the Mirador de Colom: 60 metres up.
La Rambla, which you have just walked down, takes on a whole new dimension. Do shopping in the area around the Portal de l'Àngel and Carrer Pelai, a retail paradise to suit all tastes.
The Funicular will take you up to Montjuïc and its Olympic Ring, an imposing witness to the famous 1992 Olympic Games.
The Poble Espanyol. At night, round off your visit with dinner and a drink in the buzzing Born neighbourhood.
At night, round off your visit with dinner and a drink in the buzzing Born neighborhood.
Trip outside Barcelona. There are so many interesting places waiting for you outside Barcelona, and it's easy to visit them with the Catalunya Bus Turístic. One of the options is a trip to the mountain of Montserrat and its abbey, which have a special place in the hearts of all Catalans. The trip also includes a visit to Antoni Gaudí's Colònia Güell. If you prefer, you can opt for the trip to the north of Catalonia. Here Dalí's hometown of Figueres awaits you, with its museum dedicated to the painter, and the fascinating city of Girona, with a guided tour included. These wonderful places certainly won't leave you feeling indifferent.
Best value from €289pp – travel 29 March – https://www.clickandgo.com/design-your-own-holiday/details/2019-03-29/3/2::0/RO/DUB/0/9832/8052/285?search=all/Barcelona/2019-03-29/3/2::0//DUB/0
Check out the Spanish tourism website for more ideas www.spain.info
* * * * * * * * * * * * * * * * *
Celebrity Cruises launches The Edge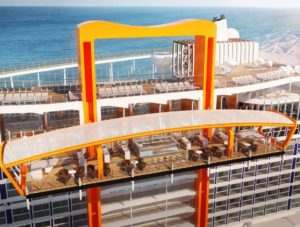 The Ultimate Mother's Day surprise – take your mum on the new Celebrity Edge – it's the only thing happening in cruising this year –
Celebrity Cruises, the company that brought you modern luxury cruising, has done it again. Introducing a revolutionary new ship that's poised to change the way you experience the world—and a new class of ships designed to shatter all expectations.
When it came time to choose a name for this visionary vessel, they looked to the very thing that makes this ship so unique: the fact that during two years of exploration and excitement, everysingle design element has been taken to the leading edge of possibility. The name was right there in front of the design team.
Celebrity Edge. The first in their new Edge Class of ships designed to leave the future behind.
special features include: Magic Carpet a room hanging above the water for dining and cocktails
Introducing Eden, featuring stunning panoramic ocean views and an atmosphere that changes throughout the day. Delivering a transformational space that just as organically blends nature with design as it does culinary discoveries with performance art. It's a fusion that creates a delightfully unexpected array of immersive experiences. No matter what time of day or night, Eden will awaken every sense—taste, sight, sound, smell, and touch.
A theatre in the round, specialised dining and high -tech app features to make your every command answerable to the touch.
Incredible offer from Cruise Holidays Below
7 night western Mediterranean fly/cruise from €2199pp

Includes flights to Barcelona, returning from Rome, all airport transfers & 7 nights onboard 

Celebrity

 

Edge



Based on 2 adults sharing an oceanview stateroom 
Includes classic drinks package 
Includes complimentary gratuities 
* * * * * * * * * * * * * * * * *