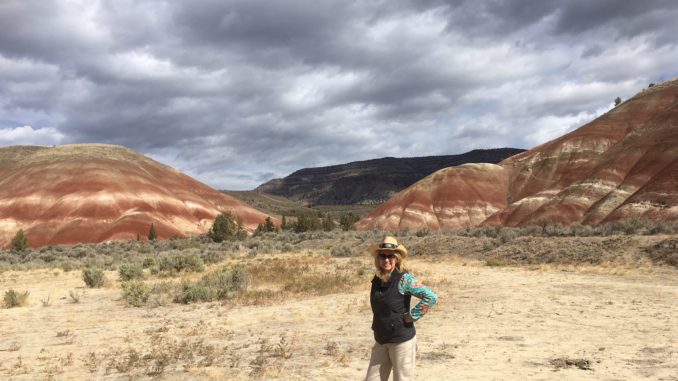 Novel Travel At The Painted Hills
Howdy Folks this week on VM1 Elaine I'll be chatting all about my road trip in Oregon with my Dad travelling on the Oregon Trail and my second mini break in Seattle that is an ideal add on for anyone exploring this corner of America.
In May 2018 the sky opened up between Ireland and the Pacific Northwest with direct flights on Aer Lingus to the Emerald City, Seattle.
Aer Lingus, Ireland's only 4 Star airline, operates Ireland's first direct service to Seattle, Washington State. Flying from Dublin four times weekly, fares start from €219 each-way including taxes and charges, when booked as a return trip. Visit aerlingus.com for further info.
I stopped off in Seattle for one of my special two in one holidays on the way to Oregon. Seattle is an important port for cruise ships and all major seven cruise lines have ships based here to take holiday makers to Alaska. I started off at the Space needle which is a must-do to see the vastness of the city and after millions of dollars refurbishing it now boasts a glass floor with rotating views. Its perfectly located to other popular sites and a thirty minute walk down to Pike Place and the famous Fish Market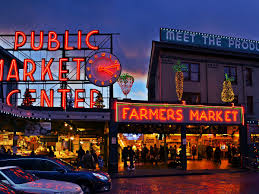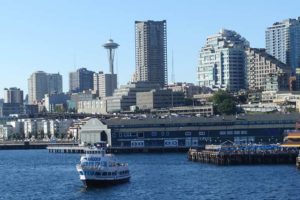 Enjoy a three night stay in Seattle with Tour America May 2019
3 nights in Seattle from only €799pp
Price includes return direct flights with Aer Lingus
3 nights at the Doubletree Artic Club Seattle Downtown
Based on 2 sharing
Travel Date 10 May
Our Ref 636121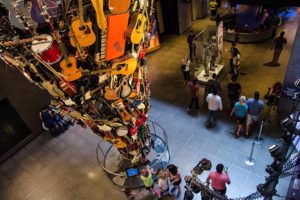 Top sites I recommend in Seattle. Get a city pass and enjoy entry into the Seattle €80 Adults €62 Children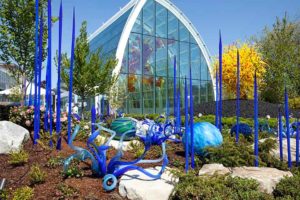 The Chihuly gardens are a wonderful sight and right beside the Museum of Pop culture and the Space Needle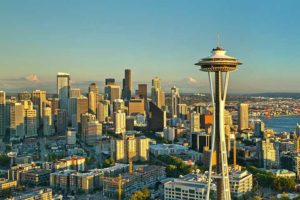 Although Seattle is a large city that sprawls across islands and rises and dips with hills throughout it is easy enough to walk from Downtown to Queen Anne, the hip and popular district where I stayed at the Maxwell Hotel –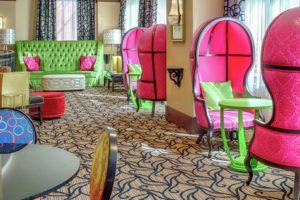 for more info Hotel Maxwell
Other popular districts include Capitol Hill, Fremont and the trendy Ballard which has a lovely Sunday Market.
For everything you want to know about Seattle click here.  https://www.visitseattle.org/
* * * * * * * * * * * * * * * * *
Portland
Only a two and half hour drive away the gateway to Oregon is a hip town beautiful set on the Columbia River. The same river used to transport over 500.000 pioneers over 175 years ago. Although many of the first Europeans to arrive were trappers decades before and most were of Scots-Irish descent. These settlers lived in harmony with the natives – being all men settled with native women and became part of a new community.
The Oregon Trail celebrates 175 years since the first large influx of pioneers from Missouri. Following the trail is almost impossible now with new roads and interstate but there are still places along the route where the ruttes of the wagon trains are bore into the ground after all these years. More information is available on the Travel Oregon Website here The-oregon-trail/
I took along the best cowboy expert I know – my father Jim and we started off at the End of the Oregon Trail centre in Portland. Where we ran into some pioneer problems ourselves when our car got a puncture – thankfully for $7 per day we were able to call out breakdown but it was a very different story for the thousands who arrived after travelling through Wyoming, Idaho and Nebraska. Ten percent of those that set out never made it to the end and the stories are filled with hardship and harrowing accounts of sacrifices that had to be made. The Oregon Trail Center in Baker City shows just how vast a distance had to be crossed.
Baker City is home to a thriving community that was once regarded as the Paris of the North-West and one of the most beautiful Hotels that has been perfectly restored in The Geiser Grand.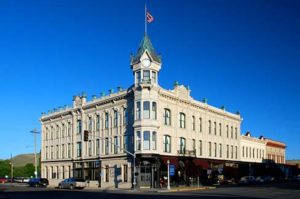 Opened in 1889 it was once called the Queen of the Mines but was about to be pulled down in the 1990's when Barbara Sidway carefully and lovingly restored it to its former beauty.http://geisergrand.com/guest.html It has an original pioneer spirit and you will feel like you have travelled back in time if you stay here. Across the road is the US bank where you will find one of the largest nuggets found during the Oregon Gold Rush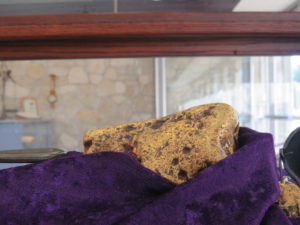 Other historic hotels that are worth checking into along the route are the Balch hotel in Dufur with wonderful spa and not too far from Portland.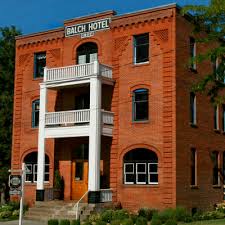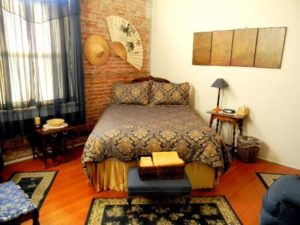 You can feel the pull of Eastern Oregon and step back in time at The Working Girls Hotel in Pendelton. The Working Girls Hotel was once a real brothel and the town pays homage to Stella Darby, a madam who ran it looking after the health and education of her girls and getting them out of the prostitution business.A town once famous for its bootlegging and bordellos, Pendleton was considered by cowboys of the time to be the entertainment capital of the Northwest. Among the 32 saloons and 18 brothels that called Pendleton home, the most notorious of these was Madame Darby's Cozy Rooms. A bronze statue of Stella Darby stands proudly at the entrance to her risqué establishment.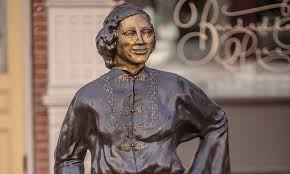 The Stella Darby bronze is also the only privately owned statue on the Pendleton Bronze Trail, and is dedicated to Pam Severe, who established the Working Girls Hotel and dedicated her life to preserving Pendleton's underground history. Downstairs from the hotel is the city underground tours which have fascinating artefacts going back to the initial days of the gold rush and have others from prohibition times. Pendelton is home to the biggest Rodeo and round up in Oregon and happens every September. The Pendelton Wollen Mills is where the famous blankets are made along with a huge range of country clothing and accessories. For more information see https://www.pendletonroundup.com/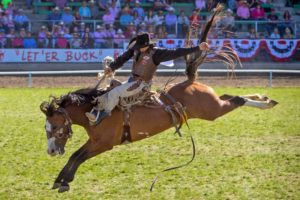 This region crosses some beautiful Indian Country – and the sweeping drive passes by the Umatilla River, home to the Cayuse, Umatilla and Walla Walla. At the fabulous Tamastistlikt Centre, the story of the Indians is told with wonderful interactive displays.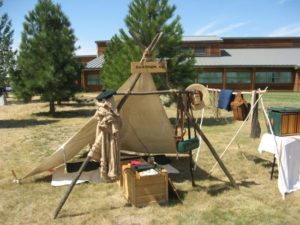 As the Oregon trail moved pioneers in the tribes were moved off their lands and many were in fact already half-breed. I met with lovely Bobby Conor at the centre who gave me in-depth knowledge about the effects of the Oregon Trail on her tribes. https://www.tamastslikt.org/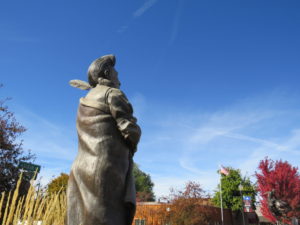 Other tribes that were close by include the Nez pierce, with Chief Joseph being one of the best known wise men and negotiators during this turbulent time in the west. a bronze state to him is in the pretty town of Joseph on Wallowa Lake. This area is wonderful for scenery and outdoor activities. During the summer months a tram runs along the side of the lake up to the mountain with spectacular views.
Our road trip brought us through some of the most spectacular scenery I have come across in the US or anywhere. Pretty towns such as Sisters and Bend make it easy to find somewhere to stop of in mid-Oregon. At sisters, the annual Rodeo has the highest purse in Oregon and it also has a lovely Quilt making fair each year along with several other events that make it a very desirable place to live.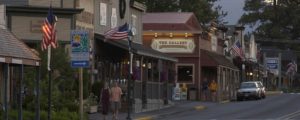 Going on a ranch ride is special and at Long Hollow our hosts Shirley and Dick Blumfelt looked after us very well. Here's dad on his horse Dude. The house is set under the gaze of the sisters mountains and it's only a 40 minute drive from the popular town of Bend. My room was like a cosy set from a Laura Ashley catalogue with fresh flowers in a pretty mason jar on the dressing table. I can say that the stars at night are as clear as you will find anywhere in the world.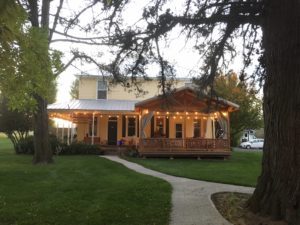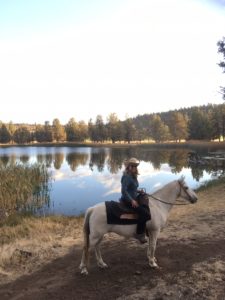 With a short stay at one more ranch – The Wilson Family in Fossil took really good care of us. This town boasts incredible examples of Fossils on many paths you can take from the town and a well kitted out Paleontology Centre at John Day Highway.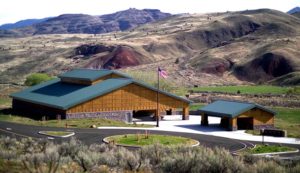 Kara and her husband Brian and Dad Phil Wilson will make you feel so welcome that you won't want to leave. along the ride we say herds of Deer, elk and wild Turkey. Kestrels flew in the air and our horses had to step over voles. It had all the vibes of a Wild West Safari and afterwards we were given warm cookies and coffee in the ranch house where people had come from all over america. There is nothing like a ranch stay to really give any traveller remotely interested in the Wild West a unique experience. Before we left Kara said that she would name her new horse Big Jim after Daddy so he was thrilled with that! https://wilsonranchesretreat.com/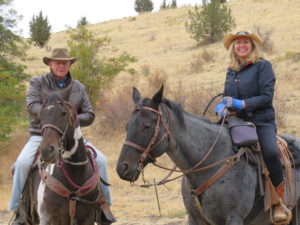 https://wilsonranchesretreat.com/

Only minutes from the beautiful Painted Hills, the drive through cotton Wood State park will leave you breathless and stop off at quirky places like Tiger Town Brewing in the one street town of Mitchell.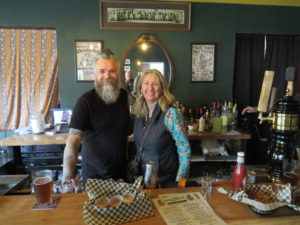 Mount Hood boasts perfect setting and conditions for all snow sports and only an hour out from Portland it's good to visit at any time of the year.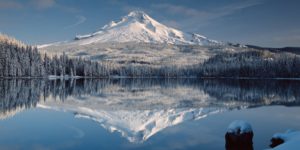 Other must see natural beauty sights include Crater Lake and The Painted Hills. In fact there is so much to see and do I think that it warrants another trip!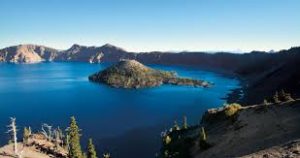 If you'd like to know more about Oregon jump on this website https://traveloregon.com
I have an inspiring trip from Platinum Travel below.
Platinum Travel
Every single trip we do is completely tailor made to suit our clients personal requirements and budget.
Details below and all information on our website www.platinumtravel.ie and www.flydriveusa.ie
Oregon Odyssey
https://www.flydriveusa.ie/fly-drive/oregon-trail.html
9 nights from Eur1499pp
Including all flights, fully inclusive car rental,  9 nights accommodation, checked bags and all flight taxes
Orgeon Trail
https://www.platinumtravel.ie/holidays/fly-drive-holidays/the-oregon-trail.html
9 nights from Eur1549pp
Including all flights, fully inclusive car rental,  9 nights accommodation, checked bags and all flight taxes