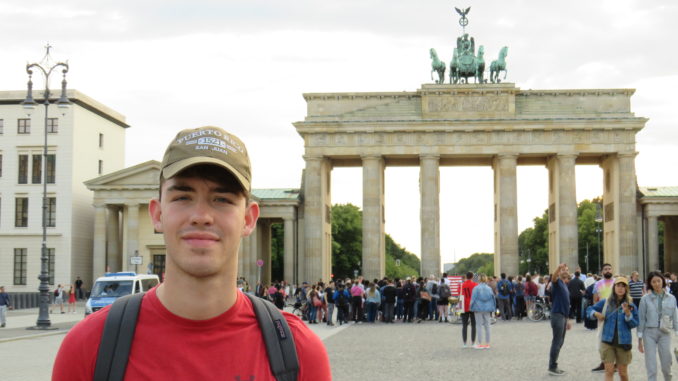 This week Travel Tuesday looks at Autumn Breaks and Mid-term break offers. 
There is still time to pick up a bargain to gorgeous Italy. Topflight's Italian Specialists offer holidays from Dublin, Cork & Belfast. Contact them through their website or telephone 01-2401784
https://www.topflight.ie/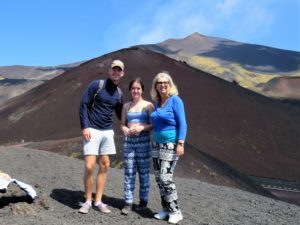 I'm just back from a wonderful week in Sicily staying in Giardini Naxos. Under the Gaze of Mount Etna we swam in crystal clear waters and enjoyed the most sumptuous Italian food – things to do include climbing a volcanic crater or visiting the beautiful city of Syracus for some spectacular Greek ruins. Only a short bus ride away is the cliff top town of Taormina which has an original Greek amphitheatre where outdoor concerts are played in summer.
The beautiful Sicilian heads are a must buy souvenir. There's a dark tale about their origin and how they came to be after an Arab man fell for a local girl but didn't tell her that he had a wife and family at home in north Africa so she cut off his head and used it as a vase to grow basil so he wouldn't be able to leave her –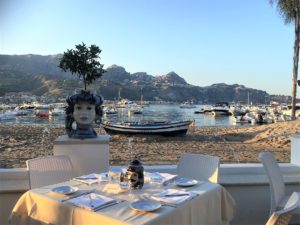 Today you will see ceramic heads of an Arab man and beautiful woman filled with fruit trees and plants in restaurants and windowsills and on shelves all over the island. Don't cross a Sicilian woman however!
If you'd like an autumn break to Sicily here's a flavour of what's on offer.
Fly from Dublin 
Sicily
We took a boat trip with Antonio Boats around Isola Bella and the beautiful Bay of Naxos.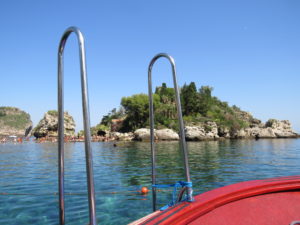 We took a boat trip to the BLue Grotto and Isola Bella – the coastline of the Bay of Naxos is stunning with crystal clear water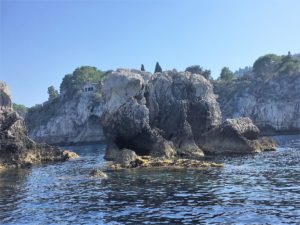 Sicily
RG Naxos Hotel, Taormina
Prices from €949pps on 14th September 2019
UNAHotel Naxos Beach
Prices from €999pps on 14th September 2019 (Based on 2 adults sharing)

or
Prices from €696pps on 14th September 2019 (Based on 2 adults and 2 younger non-school age children)
Hotel Ariston, Summer 2020
Prices from €919pps for next summer
* * * * * * * * * * * * * * * *
City Breaks to Berlin
Berlin has a fascinating history. It that has risen like a phoenix from the ashes of the second world war and the damage of the cold war to become the hippest capital that makes the perfect city. With just under 4 million population it is the second largest city in Europe. Check out the https://www.visitberlin.de/en website before you travel to see what is going on over the coming months.
Lead in price one-way with Ryanair €24.99 for August and September to Schonfeld Airport
Must do things in Berlin
1.Berlin Welcome cards. €32 for a 72 hour ABC card. https://www.berlin-welcomecard.de/de The card includes discount to major attractions around the city but most importantly it covers all city public transport and in a city that was once so clear divided by the Berlin Wall for decades it is now very connected.
2. Boat Tour of the city bridges
We are ready to get our bearings and take a tour of the city bridges by boat, the Reederei Riedel is one of the companies offering tours and although the route is restricted due to maintenance we get a pleasant overview of the city. With the Berlin card you get 25% off the hop on hop off tour tickets €24.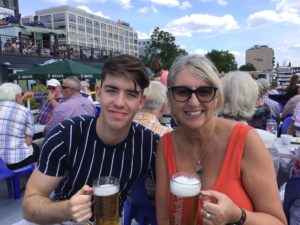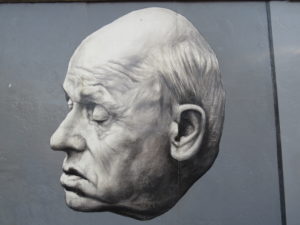 EAST SIDE GALLERY is a free attraction and must visit and included in hop on hop off boat tours – it's beside the water and a cool place to hang out and listen to the Buskers.
2. Bike tour – The Berlin Wall Tour took us through the city and gave an overview of the history of the wall before it came down in 1989. It took us over 15km, 3,5h Rolling daily at 11.00h.
19 + 5€ for bike hire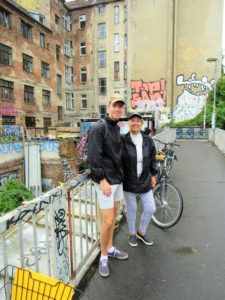 Riding along the Berlin Wall on a guided bike tour https://berlinonbike.de/
4.The tv tower or Fernsehturm rises like an iconic space age and was built by the East Germans 1965 as a potent flexing of muscles after sending the first cosmonaut in to space. It's height and cost etc. standing next to Alexandra Platz it's a cool place to go for shopping or a beer. Here you can bounce on a trampoline as the world clock notes the ticking of time or go base flying for €69 at weekends from the Radisson Park Inn. https://www.base-flying.de/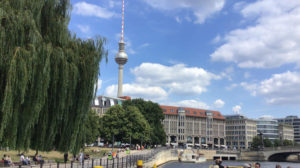 5. Charlottenburg is the finest example of a Prussian Palace in the center of what was west Berlin.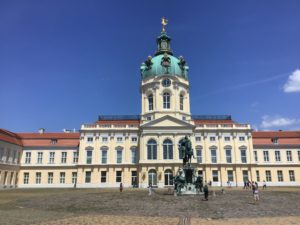 Our base was at the Lindner Am Ku'damm Hotel situated near the zoological gardens in the stylish kurfürstendamm Straße with designer shops and some trendy bars lining the thoroughfare and centre of what was once West Berlin. They do a great breakfast that set us up for the day and although we were overlooking a busy thoroughfare we slept like babies in the noise proof rooms. Lead in Price  The price range begins at 89 Euro. An average price for a room for two including breakfast is 149 Euro. check out their website and other hotels in Köln, Dusseldorf and many more German cities
https://www.lindner.de/en/berlin-hotel-am-kudamm/welcome.html
Packages to Berlin with Click and Go
This offer is for mid term going out on October 29th for three nights https://www.clickandgo.com/design-your-own-holiday/customise/2019-10-29/3/2::0/RO/DUB/0/6771/206/228?search=all/Berlin/2019-10-29/3/2::0//DUB/0
Two persons sharing is only €242 per person flying with Ryanair and staying at the Hotel California 4* in Kurfurstendam
With The Travel Department From €379 per person
Departs February – October 2020
3 nights
4* B&B hotel accommodation in Berlin's Mitte district
https://www.traveldepartment.ie/berlin-city-break?dp=dub,ork,snn
Includes flights, transfers, accommodation and guided excursions
Highlights
Enjoy a half-day guided tour of Berlin. Soak up the rich history in this beautiful city as you see iconic landmarks including the Pariser Platz, the Brandenburg gate, the Reichstag, the Berlin Wall and Checkpoint Charlie. Learn the fascinating story of Berlin right up to & after the fall of the Berlin Wall.
Spend a full day at your leisure where you can enjoy shopping, sightseeing and exploring the city's famous street art. Why not visit Museum Island or the Palaces and Parks of Potsdam.
During your free time you can visit the Eastside Gallery – here lies the longest preserved section of the Berlin Wall. The remains have now become the world's largest open-air art gallery. Your guide will be happy to recommend places / activities of interest.
Sample delicious traditional cuisine such as currywurst, bratwurst and locally brewed beers.
* * * * * * * * * * * * * *
Palma de Mallorca, Spain
TRAVEL AGENT: TravelCheaper.ie
7 nights in 3* Roc Continental Park Hotel 
Travel 7th October
Return flights from Cork
Room only basis
From €376pp (based on 2 people)
The complex is situated just 100m from Muro beach, one of the best and most beautiful beaches of the island, close to the protected natural park, Albufera. This beach hotel is 6km from the centre of Alcudia town and 63km from the airport.
For more information, visit TravelCheaper.ie or call 021 427 4417 – https://itaa.ie/2019/08/26/palma-de-mallorca-spain-6/
* * * * * * * * * * * * * * * * * *
Travel Department
Danube Rhapsody River Cruise (Passau – Passau)
From €1,349pp
Departs 27th October 2019
7 nights
Full board and cruise
Includes flights, full-board cruise, transfers and guided excursions
Highlights:
Passau City Tour – enjoy a city tour of Passau and learn about the stunning old town which was created by Italian baroque masters in the 17th Take in views of the soaring towers, picturesque palaces, romantic lakes and enchanting promenades.
Excursion to Melk Abbey, an Austrian Benedictine abbey and one of the world's most famous monastic sites.
Enjoy a wine tasting at a local Wachau vineyard.
City tour of Vienna including a drive along the famous Ringstrasse, opera house, the parliament, the Court Theatre or Vienna's imposing city hall.
Guided walk through Vienna city centre to see the Kohl market, Hofburg Imperial Palace and the Vienna's iconic St. Stephen's Cathedral.
Bratislava walking tour passing St. Martin's Cathedral & Grassalkovich Palace.
Enjoy a Captain's Gala Dinner while the ship travels to Linz.
Free time to enjoy Linz, a UNESCO City of Media Arts. Its charming old town is filled with historic baroque architecture as well as stunning natural landscape.
* * * * * * * * * * * * * *
Mid-Term Turkey
TRAVEL AGENT: Travalue.ie
7 nights in 4* Golden Day Wings Hotel
Travel 26th October
Return flights, airport transfers
B&B basis
From €445pp
Fly from Dublin on the 26th of October to Kusadasi staying 7 nights in 4* Golden Day Wings Hotel located right next to the beach. Cost from ONLY €445 per person includes flights, airport transfers and 7 Nights accommodation on a bed and breakfast basis.
The Golden Day Wings Hotel is now firmly established as a favourite with Irish holidaymakers in Kusadasi and caters for singles, couples and families. The Golden Day Wings has one of the most unique locations overlooking the Aegean sea, situated a short stroll from the marina on an elevated incline and offering exhilarating views of the Kusadasi coastline and the harbour, as well as being within easy walking distance of the centre.
For more information, visit Travalue.ie, email info@travalue.ie or call 046 906 8600 – https://itaa.ie/2019/08/23/midterm-turkey-deal/
* * * * * * * * * * * * * *
Iceland Mid-Term Offer
TRAVEL AGENT: Travalue.ie
4 nights in 3* accommodation   
Travel 24th October
Return flights to Reykjavik
Includes: 20kg luggage, 7kg carry on, airport transfers, breakfast & experienced group tour leader
From €840pp
Iceland is becoming one of the most popular alternative Weekend City Break destinations in Europe, with over 1000 people travelling with us to Reykjavik each year!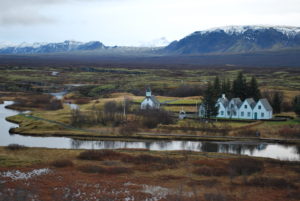 For more information, visit Travalue.ie, email info@travalue.ie or call 046 906 8600 –  https://itaa.ie/2019/08/23/iceland-mid-term-break-offer-2/
* * * * * * * * * * * * * *
All Inclusive Mexico
TRAVEL AGENT: Tour America
7 nights all inclusive at the Dream Puerto Aventuras Resort
Travel 24th October
Flights, private transfers included
From €899pp (Based on 2+2 sharing)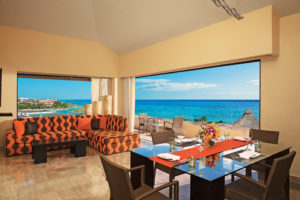 Set back on a secluded bay, looking out over a yacht-filled marina and the Caribbean Sea, Dreams Puerto Aventuras Resort & Spa is situated in the charming marina village of Puerto Aventuras and offers something for every age and interest. Enjoy Dolphin Dreams, the largest dolphinarium in the Riviera Maya that includes both dolphins and manatees, as well as nearby golf courses and deep sea diving.
For more information, visit touramerica.ie or call 01 817 3562 – https://itaa.ie/2019/08/21/october-midterm-7-nights-all-inclusive-in-mexico-from-only-e899pp/
Puerto Pollensa, Spain
TRAVEL AGENT: TravelCheaper.ie
7 nights in 3* Apartamentos Don Miguel
Travel 21st October
Return flights from Cork
Room only basis
From €302pp (based on 2 adults)
Just 100 metres from the beautiful beach of Puerto Pollensa and 500 metres from the centre of town, this charming family complex combines the traditions of a long history of hospitality with a continuous strive for perfection in meeting the needs of the guests. While a delicious breakfast buffet is served at a nearby establishment in the morning, the other meals of the day are left to the vacationers themselves. They can prepare a meal according to their own specific taste in the fully-equipped kitchenette of the self-contained apartment, or explore the numerous local restaurants and eateries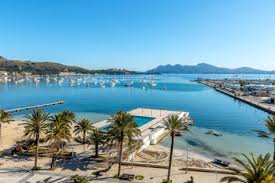 For more information, visit Travalue.ie, email info@travalue.ie or call 046 906 8600 – https://itaa.ie/2019/08/23/puerto-pollensa-spain/
* * * * * * * * * * * * * *
Rincon de la Victoria, Spain
TRAVEL AGENT: TravelCheaper.ie
7 nights in 3* Hotel Elimar
Travel 21st October
Flights from Cork
Room only basis
From €283pp (based on 2 adults)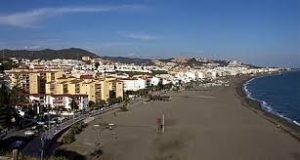 The hotel is located on the seafront, in the Malagan province of Rincón de la Victoria. It is situated in the quietest area, but is still within walking distance of the town centre. The residence is 12.5 km from Malaga and 21.5 km from Velez-Malaga, the capital of the region
For more information, visit TravelCheaper.ie or call 021 427 4417 or 01 663 6536 – https://itaa.ie/2019/08/21/rincon-de-la-victoria-spain-2/
* * * * *  * * * * * * * * * *
OCTOBER MID-TERM
October Mid Term with Click and Go to Lanzarote
Family Price – Based on 2 Adults and 1 Child
Travel: Sunday 27 October
Holidays to Lanzarote from €2156 per family and include
Return Flights
7 nights in the  Sands Beach Resort Apartments, Costa Teguise
Airport Transfers
Self Catering Basis
* * * * * * * * * * * * * * *