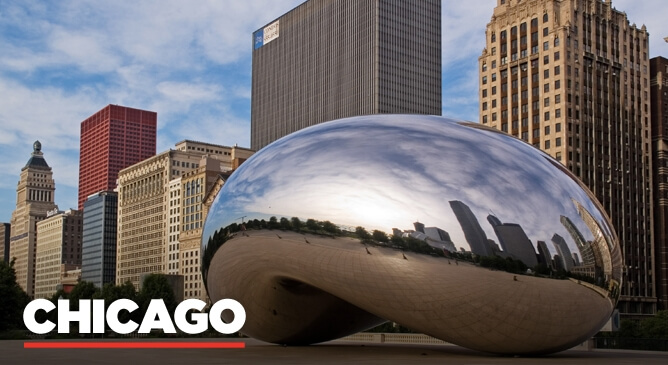 I've been rooting out some juicy books with interesting parental relationships for Mother's Day. I've found one in The Young Adult genre, which has become increasing popular since Harry Potter landed on our shelves. Written by Veronica Roth, the Divergent Series is hugely popular for teens and young readers.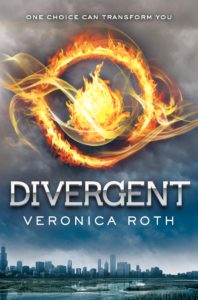 Set in  a dystopian Chicago, where the world has been torn apart by a great war and civilised society lives in one of five factions. Each faction represents a different sector of society. The heroine Beatrice is born into Abnegation, the civil servants faction but she chooses to join the Dauntless once she comes of age. The Erudite are the intellectual class, and Amnity and Candor make up the agricultural and law makes. Divergent is a good choice for a Book Club with plenty of scope for moral and emotional discussions. The relationship between Beatrice and her mother is special and although it is fiction the bond between mother and daughter is especially poignant. Her mother first has to let her go and make her own choice of faction and watch on as the world around them appears to fall apart. If your teens are reading it a great opportunity for discussion. The first book has already been made into a movie and features a distopian Sears Tower but if you would like to see the real thing and enjoy a weekend in the windy city and home to the start of Route 66 amongst so many attractions then I've found a package to take you there.
Chicago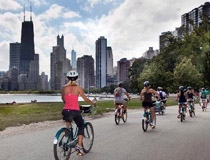 Each season of the year has a different distinct weather pattern in Chicago. Spring is generally the wet season and Summers are hot, sometimes humid. Summer is the popular time for tourism as temperatures vary from the low twenties up to 33°C. Autumn has a pleasant temperature as the heat from the Summer stays for some Autumn months before the cold Winters come with plenty of snow.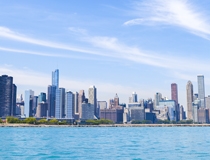 You get to Chicago this autumn with Tour America for €789 pp
Chicago fr789pp
Return direct flight with Aer Lingus, All taxes and charges
3 Nights accommodation Essex Inn
Based on 4 sharing
Date of departure:
Oct 17
Our Ref: 533771
tel
New York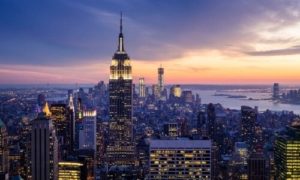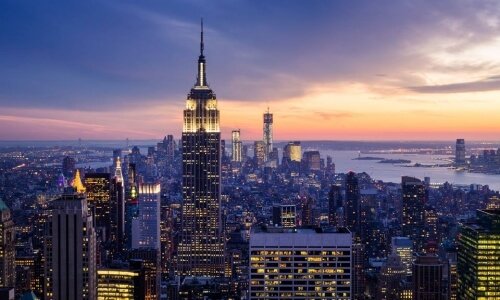 For Mothers and Daughters there really is nowhere like New York and I took a weekend with my daughter when she was ten to visit the American Girl Store. This has to be the ultimate mum and daughter trip and before your little girl becomes a teen and won't be interested in dolls save for this experience – you wont regret it.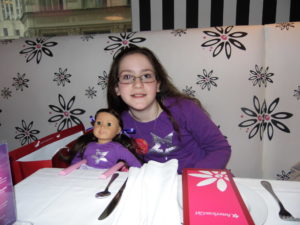 The American Girl store is on Fifth Avenue and do book lunch or dinner before arriving – a personal shopper will bring you around the store and you can get your dolls ears pierced and her hair done. There's always so much to do in New York and my daughter and I caught Mamma Mia on Broadway and it was one of the best shows to experience with your mum!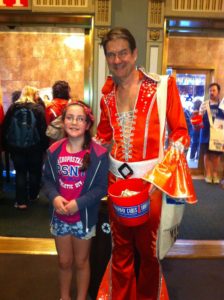 There are plenty of great offers to New York and I've found a great one for this May which is the loveliest month to be on Manhattan. Staying at the Fitzpatrick Grand Central do you need another excuse to get away with your mum or daughter?
Fitzpatrick Grand Central
Traveling:
Fri 12 May 2017
Mon 15 May 2017
Price based on 4 Person(s) sharing Room(s) for 3 Night(s) on Friday 12th May 2017
Return Flight Included
fr€749
tel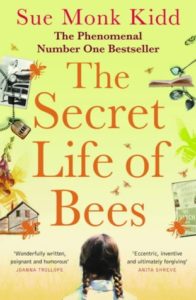 My next book choice for Mother's Day is a favourite for Book clubs but in case you've missed it then The Secret Life of Bees has to be one of the loveliest books about women and mothering. Set in Carolina's Deep South this book will make you want to delve deeper into this part of the world that is rich is folklore and history.
Deep South Alabama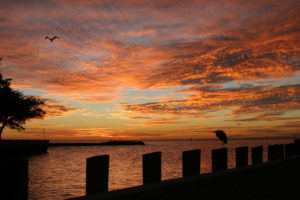 There's so much to learn about in the Deep South. Alabama is rich in history and anyone who's read To Kill a Mocking Bird will have a natural curiosity about this part of America. This book is always on school's reading lists and a great book to read and discuss with your school going teens.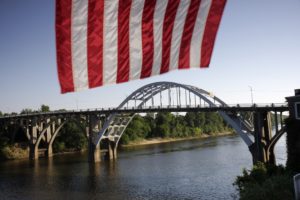 I've a terrific package for a fly drive dream for a history buff taking in Nashville, Alabama and Georgia with Tour America. Including flights, hotel and car hire. And with the fortieth anniversary of Elvis coming up there has never been a better time to take in Memphis!
check out this great website – Rhythms of the South to whet your appetite for a different taste of America
11 Night Deep South Fly Drive from €1799pp
Price includes return flights
2 nights in Atlanta
2 nights in Nashville
2 nights in Memphis
1 night in Montgomery Alabama
2 nights in Savannah Georgia
2 nights Charleston South Carolina
Return to Atlanta for flight home
Fully Inclusive Car hire for full duration
Based on 2 sharing
Our Ref  533647
tel