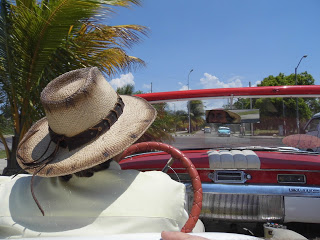 Novel Travel on Newstalk
On these cold winter nights it's good to tuck up by the fire with a good book and be carried away to somewhere sunny and exotic. When I write a book I like to draw inspiration from places that I have visited. Ernest Hemmingway travelled extensively and lived in Havana Cuba amongst many other interesting places. His life and writings can be retraced by visiting some of his favourite places today and it's remarkable that some are exactly the same.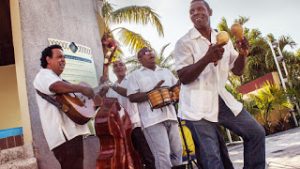 An avid fisherman, Hemingway would take lunch in La Terrazza restaurant in Cojimar and spend the day catching tuna and shark. The restaurant is still there today and the local fishermen paid homage to Hemingway by melting down their hooks and crating a bust to commemorate him. Cojimar is where he found the inspiration for Santiago, the main character in The Old Man and The Sea. You can almost imagine him taking to the seas in this secluded Caribbean fishing village that holds its authenticity today.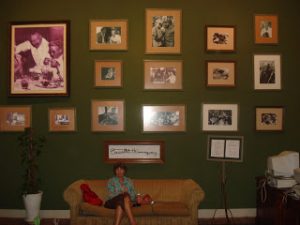 Hemingway resided in The Ambus Mundus hotel in Habana Viejo which is still open to patrons today. You can visit the room where he worked for €2 and soak up the atmosphere. The lovely thing about Cuba is that it has changed very little since my first visit in 2006. I returned in 2014 to see the addition of iphone's, owner taxi drivers and some lovely new paladars.
Hemingway concocted the Daiquiri in The Floridita Bar and restaurant which is like stepping back to the 1950s. Waiters wear double breasted suits and jazz quartet play in the corner – it's expensive but not by western standards and well worth the experience. Another of Hemingway's haunts is The Bodegita del Medio – meaning the little bar in the middle. Sign your name on the walls with a marker and waiters are delighted to help. You can see signatures of many famous people including Gabriel Garcia Marquez. It's very close to Catherdral San Cristobel where women make lace and smoke cigars but you will have to pay to have your photo taken with them. It's a great spot to soak up the atmosphere in Havana.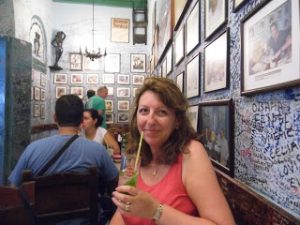 Dont miss the opportunity to buy some great art while in Havana and it's surprisingly cheap. Havana club and cigars are another special purchase.
Go to Havana and then hit the beach in Varadero with Tour America next year!
Tour America www.touramerica.ie
9 night Havana and Varadero fr €1449pp / Includes: Flights to Havana / 2 nts Havana hotel B&B / Transfers / 7 nts ALL INCLUSIVE in Varadero / based on 2 share dep 9th May 2018 Ref 613396
Tour America Tour America
62/63 Middle Abbey Street 31 Parnell Place
Dublin, Ireland Cork Ireland
Tel: (353) 1 817 3500 Tel: (353) 21 2429222
Hemingway lived in Paris during the 1920's with his first wife Radley.
He said of Paris "If you're lucky enough to have lived in Paris then wherever you go it stays with you – for Paris is a Moveble Feast." This is the name of his first novel which follows a road trip that he took with F Scott Fitzgerald the author of the great Gatsby. Both were part of The Lost Generation of decadent Americans who enjoyed cafe life and hung out with other radicals and artists including Ezra Pound, Gertrude Stein, Picasso and James Joyce.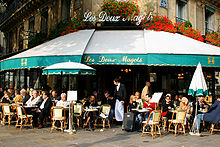 A visit to Shakespeare and Company on the Rue de la Bucherie will inspire readers and authors and of course this is where Ulysses was first published. Hemingway borrowed books from here while he lived as an impoverished journalist. He describes it as a warm and cheerful place. He lived very close to the Jardin Luxembourg where apparently he hunted for pigeons to put food on the table for his family when funds were low.
If you fancy a visit then Click and Go have some good value packages for next year.
3* Paris in January from €179pp
3* Comfort Hotel Nation Pere Lachaise, Paris
2 nights room only accommodation
Return Aer Lingus Flights
Airport taxes and charges
https://www.clickandgo.com/design-your-own-holiday/details/2018-01-08/2/2::0/RO/DUB/0/8787/125/180?search=all/Paris/2018-01-08/2/2::0//DUB/0
4* Paris in January from €199pp
4* Best Western Premier 61 Paris Nation Hotel, Paris
2 nights room only accommodation
Return Aer Lingus Flights
Airport taxes and charges
https://www.clickandgo.com/design-your-own-holiday/details/2018-01-29/2/2::0/RO/DUB/0/474/356/198?search=all/Paris/2018-01-29/2/2::0//DUB/0
To pay proper homage to Hemingway's Paris an obligatory stop at Les Deux Magots is a must. Meaning two Chinese figures, this cafe opened in 1873 and is set in the wonderful Rive Gauch (left Bank) filled with students and today attracts personalities from the world of art fashion, cinema, politics and many tourists of course. Philosophers also frequented and it was a setting in one of Hemingway's great works, "The Sun Also Rises."
This is one of my favourite novels and it traces the steps of a band of British and American ex-pats who travel to Pamplona in Spain for the festival of St Fermin. Somewhat controversial these days 'The running of the Bulls' is still very much a highlight of the Spanish festival calendar almost as much for the protests of those against bull fighting and loss of life by foolish and drunken runners. A statue of Hemingway is situated outside the Bullring evidence of how important his role was in making the festival such a huge annual event. There are other more interesting facets like the food and the Troupe of Giants which dates back to the 16th century. Giant papier mache figures traipse through the alleyways with San Fermin dancing to traditional pipes and music – jesters bash the children on the heads with soft bats and it's a bit of light release after the chaos of the early morning events at the bull run.
I stopped by the Iruna cafe and La Perla Hotel which Hemingway first visited in 1923.  This region is great for wine, Rioja, and food. The Basque city of Bilbao is becoming very popular with the Irish and with flights direct from Dublin it's a great place experience the Pintxos (tapas) and wine and of the region. The Guggenheim Museum is wonderful attraction in this city and just stroll around the old town to soak up the Basque atmosphere.
Here's a suggested package for travel To Bilbao in March and a bus trip is about €30 to take a day trip to Pamplona.
4* Bilbao in March from €259pp
4* Barcelo Bilbao Nervion Hotel, Bilbao
3 nights room only accommodation
Return Aer Lingus Flights
Airport taxes and charges
https://www.clickandgo.com/design-your-own-holiday/details/2018-03-03/3/2::0/RO/DUB/0/1693/356/259?search=all/Bilbao/2018-03-03/3/2::0//DUB/0