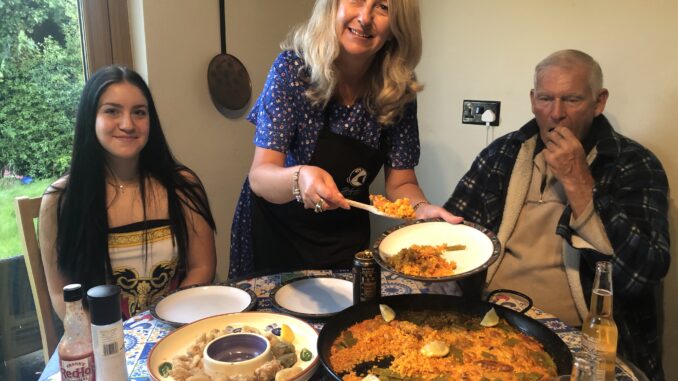 Elaine Show Virtual Travel
Just because we can't travel now doesn't mean we can't plan or even better save up for a trip in the future…There are lots of wonderful sites available now where you can travel the world and I've some novel ideas for how you can experience the far away from your own home.
The world of Virtual Travel has really opened up and with a pair of VR Goggles you can go anywhere with your smart phone.
Make a list of all those places you'd like to go next and you might find some inspiration from the list below:
1. Take a virtual ride at a theme park…
Virtually experience Walt Disney World attractions, shows, hotels, monorails, trains, boats, park areas, and more within an interactive 360º video environment. Virtual Disney World offers a complete immersive experience like never before. Relive the attractions and places you love anytime, anywhere! Virtual WDW 360º videos are best experienced with a VR headset or a smart phone and a virtual headset such as Google Cardboard
Theme parks now have sample rides in 360 degrees
https://www.youtube.com/channel/UCYyJUEtYv-ZW7BgjhP3UbTg
This is from Disney's animal kingdom to Mount Everest https://www.youtube.com/watch?v=LNkphCoufNQ
But you can enjoy some specials such as Disney favourite Splash Mountain and you won't get wet at the end of it https://www.youtube.com/watch?v=Gg3Pi1wg56g
Why not just soar around the world with Disney
Universal Studios have a tour too on their youtube channel
https://www.youtube.com/channel/UCGl3kbSLHfKb3QeOYG7pAuA
2.Take a Virtual Museum Tour –
try google maps for this or the Smithsonian museums
https://arvr.google.com/earth/
check out some great art history videos on youtube with the khan academy – smart history https://www.youtube.com/channel/UC3R-xanNgtoa8b7gpVexVlA
Why not go to the Impressionist museum at the Musee D'Orsay in Paris where you can walk around the gallery enjoying all of the paintings
https://artsandculture.google.com/asset/horloge-et-vo%C3%BBte-du-mus%C3%A9e-d-orsay-the-mus%C3%A9e-d-orsay-clock-and-arch/kAFtRSm2NJY_2Q?hl=en
Or what about the center of the Renaissance at the Uffizi Gallery in Florence
https://artsandculture.google.com/partner/uffizi-gallery?hl=en
you can als0 walk around Florence too and soak in the Italian atmosphere with a glass of chianti in hand!
3. Visit amazing bucket list places such as The Great Wall of China
As China's most famous attraction, the Great Wall of China is an essential stop on all China visits to Beijing. Commonly considered a wonder of the world, the Great Wall boasts a history of over 2,000 years and stretches more than 3,000 miles across several provinces of northern China, making it one of the most impressive ancient structures on the planet.
https://www.thechinaguide.com/destination/great-wall-of-china
Machu Picchu has always been top of my bucket list and I was very lucky to go there in 2018 with my son.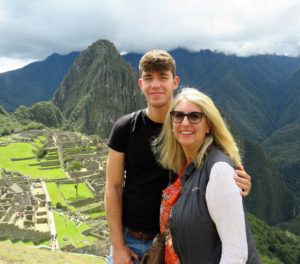 I took a trip back here using this website and it brought back great memories. It's difficult to describe how you feel once arriving at Machu Picchu and take in the vast site made public by Hiran Bingham in 1911 and has since become of the biggest attractions in the world. Machu Picchu is an Incan citadel set high in the Andes Mountains in Peru, built in the 15th century and later abandoned, it's renowned for its sophisticated dry-stone walls that fuse huge blocks without the use of mortar, intriguing buildings that play on astronomical alignments and panoramic views. However there is magic in the air and no matter what your take away from the experience you will be moved.
https://www.youvisit.com/tour/machupicchu
The great thing about this 360 tour is that it is accompanied by a guided tour explaining what you are seeing.
https://sanctuaries.noaa.gov/vr/hawaii-humpback-whale/hawaiian-adventure/
4. Catch up on webcam
I tried out the webcam in Dublin with my other half this morning and it was a great laugh. https://www.skylinewebcams.com/en/webcam/ireland/leinster/dublin/dublin-o-connell-street.html
There is a twenty second delay but you can spot your friend or family member on a webcam in real time…
Did you know lots of cities have a webcam that you can observe in actual time? Check out Sydney Australia
Or what about taking a look at St Marks Square in Venice
https://www.skylinewebcams.com/en/webcam/italia/veneto/venezia/piazza-san-marco.html
or watch live eruptions from Mount Etna in Sicily
https://www.skylinewebcams.com/en/webcam/italia/sicilia/catania/vulcano-etna.html
5. Travel Through Cooking
On world Paella Day back in September I got the family together and we ordered in a smashing Paella from Yellow Rice in Dublin city centre. I popped on the Gypsey Kings and opened some Rioja wine and with luck the sun was shining and it reminded me of our wonderful holidays in Spain. This is good night to also open out the holiday photos and go through them in a slide show.
https://www.facebook.com/NovelTraveller/videos/705867283475786
You can do this with any place you have visited and be as exotic as you like – why not even pick a country that you haven't been to but would like to go. Order an Indian take out and watch a Bollywood movie….the list is endless.
6. Travel Through Reading
Check out the trip fiction website which has recommendations for books located in various settings. There are now 1500 destinations listed on the site. The way it works is you can put in a place name or location and see what comes up in suggestions – there are sub categories such as romance or thriller etc but it's a great way to get a feel for a place and quick way to find some inspirational reading.
 Tripfiction – https://www.tripfiction.com/
They have an online book club – but a wonderful archive of books listed by where they are set so you just pick the location and they will suggest the book!
Some of my favourite books set in lovely destinations….The Paris Wife is a lovely wander through Paris and the world of Ernest Hemingway written by Paula McLain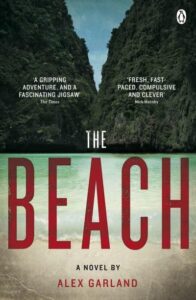 For Elaine the book has to be in only one destination Thailand and that's her favourite place
The Beach set in Thailand by Alex Garland and a good gripping read. You can watch the movie too with Leonardo de Caprio starring. Other books include Catching The Sun by Tony Parsons and Bangkok wakes to Rain by Pitchaya Sudbanthad
* * * * * * * * *
Do you want to travel to New York, Havana, Las Vegas or Australia?
All of my books are set in exotic locations too and if you'd like to read on you can buy them as ebooks on amazon here for only £2.99 https://www.amazon.co.uk/Michelle-Jackson/e/B0034OEYLA/ref=dp_byline_cont_pop_book_1
I've popped up a copy of One Kiss in Havana on sale for only 99p https://www.amazon.co.uk/one-kiss-in-havana
7. Travel while you sip
Wine on Line
One of the new phenomenon with lockdown is the birth of online wine tastings – I've got two that are up coming to give you a taste of Italy. The first is with Wineonline.ie and cost is €129 for the event and six bottles of carefully chosen Italian wine.
'The Great Online Italian Tasting' takes place on Friday November 20th. with https://wineonline.ie/
Who: It is being organised by WineOnline.ie and hosted by John Wilson, Wine Writer for the Irish Times.
Who is it for? Open to the public – anyone can sign up by purchasing the tasting case below There are 6 wines and John will give an exclusive  grand tour of Italy.  A Link will be sent to everyone signed up for the live tasting 24 hours beforehand. Viewers will be able to ask John questions throughout in what is a very informal, fun and friendly community of Wine lovers coming together for a great night.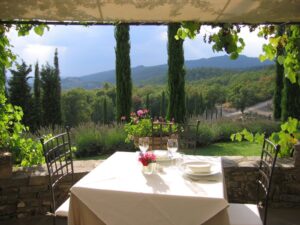 How long: 1.5 – 2 HOURS.
With little social events in the diary, this is one to look forward to. Cook Italian this Friday November 20th, get an Italian takeaway and embrace all things Italian ahead of this decadent 6 wine tasting of wines with John Wilson and WineOnline.ie
* * * * * *
A Wine Idea
Awineidea.ie is a new website that is offering wine tastings via zoom to the public. Sevgi is an expert viticulturist who has worked in vineyards and she will take you through a tasting for €60 for a pack of three bottles
Next wine tasting is on:
SATURDAY, 14.NOV.2020 | 19:00 | 2 HR
Public Virtual Tastings
Providing wine tastings & workshops for everyone from those who want to learn more about wine and wine tasting to those who consider themselves wine-experts. Our wine tasting & workshops for individuals or private groups promise to entertain you with fun activities and give you the very best tips and tricks on wine tasting. Virtual Wine Tasting gift vouchers have proven a very popular gift idea and would be perfect for any wine lovers in your life at Christmas.
To find out more information on the A WINE IDEA and the upcoming Virtual Wine Tastings visit https://awineidea.ie/.
There are a lot of misconceptions about German wine. Isn't it all overly sweet? As for Austrian wine, there are a lot of people who don't even know it's a wine producing country.
Join us for this special tasting and see why Germany should be regarded as one of the great wine producing nations and why Austrian is one of the hidden gems of the wine world.
To book your place on this wonderful tasting go to https://awineidea.ie/germanyaustria/
YOU WILL LEARN:
German & Austrian grape varieties
German & Austrian wine growing regions
How to read a German & Austrian wine labels
German & Austrian Appellation system
German & Austrian winemaking history
8. Visit a show in New York
I have a very dear friend in his eighties and he lives alone and he is an inspiration. He has been enjoying an opera every morning since lockdown became all the way from New York…The beauty of this is you don't know what opera you are going to get and it's free. You can sign up and pay for on demand viewing but I think the surprise is wonderful and they often so classics such a La Boheme and Madam Butterfly etc.
you can watch free of charge by clicking here https://www.metopera.org/
Today's masterpiece is from Handel and it's Rodelinda and showing until 6.30pm but there will be a new one tonight and every night. https://metoperafree.brightcove-services.com/?videoId=6205031990001
Here's some other wonderful ways you can go to a show in a foreign city.
https://www.youtube.com/theshowsmustgoon