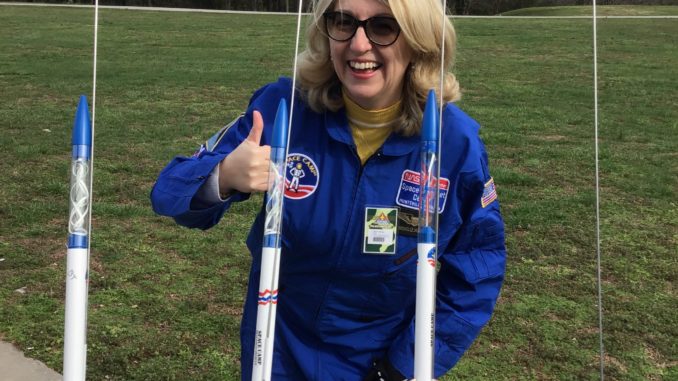 Are you looking for some adventure or something a little different for your next holiday? I've been checking out three very different options for viewers. From taking one giant leap for mankind at Space Camp to some Slow Adventure in Ireland's Hidden Heartlands.
Space Camp
The Space and Rocket Centre in Huntsville Alabama
Huntsville is known as Rocket City for good reason To find out all you need to know about what's happening in alabama check out https://alabama.travel/
 www.spacecamp.com – 3 day camp stay from $549.00 per person (over 18 years old)www.huntsville.org
What is space camp?
Space Camp was founded in 1982 as a place for young people to go and learn about space exploration but more than that it's about understanding team work and inspiring students to learn about the science of space travel.
What happens when you arrive there?
Space Camp for adults is similar to Space Camp for kids. Imagine a place where you get to do all the cool stuff an astronaut does in simulators and use equipment that was used with the pioneers of space travel. First you get your bunk and are handed your bed-linen cling wrapped. There is a drink curfew so if you want to indulge at night you can stroll to the Marriot hotel next door.
Next big decision is what to wear – you have the option of buying a flight suit. Dark blue so you look like you're in uniform. Food is catered for in the canteen and lunches and dinners are themed by different countries who are involved in the International Space Station. You start quickly into the jam packed activities.
What sort of activities?
We started off making a rocket from balsa wood and plastic. I was suspicious about them working but it was incredible to see them shoot off next day hundreds of feet into the air and return to earth with a parachute. We got to bring them home but as there were traces of gun-powder lodged inside I didn't want to be stopped at the airport and left mine behind.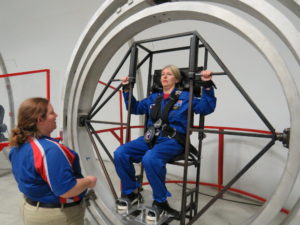 Multi Axis trainer – where you experience zero gravity as you are tossed and turned in a spinner a similar one was used in NASAs first manned space flight program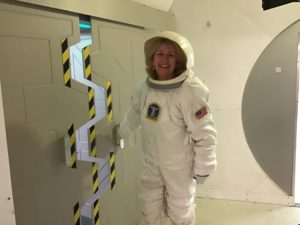 Moon Walking – The simulator chair is 1/6 gravity which means if you weigh 170 lbs on earth the simulator will make you feel 28 lbs as you would on the moon. click here to see my attempts at riverdance on the moon Moonwalker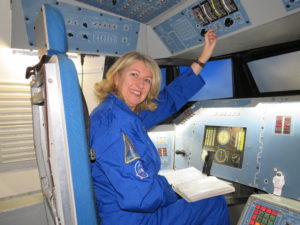 Space Shuttle simulator – which I crashed on my second mission. Our team were all allocated jobs and as commander of the shuttle I realized that I'd taken on too much looking at the checklist. The inside of the cockpit was very realistic and we were kept busy.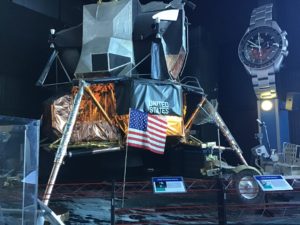 Space Station Experiments – Here's the science bit where each participant does things such as baking in space OR DOING CHEMISTRY EXPERIMENTS
Orion Launch – The big news in space travel is the SLS the world's largest rocket system and NASA hope to use it to take humans further than they have travelled and the ultimate prize is Mars.
Launching our rockets …to see the video of our Launch click below
American Holidays did up a sample package for a stay in Alabama
Holiday Summary
Quote Ref: 51858526
Price for two people : € 4,624.00
Your Flight Tuesday October 1st 2019 United Airlines from Dublin to Washington Dulles Airport return Thursday 10th October
Stop over in Washington DC staying at:
The Line Dc, 1770 EUCLID STREET NW, Washington DC, District of Columbia 20009, US
Car hire includes a Toyota Rav 4 or similar
4 nights staying at The Marriott Huntsville
3 nights at The Renaissance Montgomery Hotel and Spa, 201 Tallapoosa Street, Montgomery, 36104, US
Dublin:

 

(01) 901 4398

Belfast:

 

028 9009 9254
* * * * * * * * * *
* * * * * * * *
Slow Adventure in Lovely Leitrim
In complete contrast what about some slow adventure in Ireland's Hidden Heartlands
to find out all you need to know about Leitrim check out the website http://leitrimtourism.com/
One of the best things to do on the Shannon Erne blue ways is paddle boarding
Lee Guckian at Leitrim Surf  https://www.leitrimsurf.ie/
Lee at Leitrim surf introduced me to my first paddle-boarding experience. His advice is to make it as enjoyable as possible and avoid falling in at all costs so I took my inflatable board and sat crossed legged while making my way along the Shannon waterway at my own pace. The trees and foliage seem greener than in other parts of the country and it is absolutely unspoilt.
Paddle the waterways and forage as you go
Take to the Water with a stand-up paddle along with your guide Lee from Leitrim Surf Company. Lee will show you how to forage while you paddle along the water.
Your destination will be Drumshanbo where you will stop off for a picnic lunch. Your picnic will be supplied by the Sweet Geranium where they will use some of the ingredients that you will have identified during the SUP journey.
Following lunch you will learn more about river life. Explore what lies under the water, its environmental and ecological relevance from local ecologist Eileen Gibbons. To finish you will have the opportunity to get involved in a 'Meet the Maker Session' where you will practice local crafts. As a keepsake you will be able to take away a memento from the session.
Price per person from €104
Day Trip price includes:
There are lots of activities especially fishing and hiking and walkways
Way to Go adventures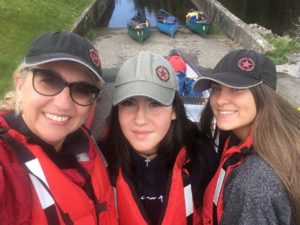 Michelle went with Stephen of Way To Go Adventures at  Fenagh Visitors Centre at 11.00 am for a Slow Adventure experience on the Shannon-erne Blueway. We were given bikes and a gentle 5km cycle to the lough where our canoes waited.  Slow Food picnic was included and we took in the breathtaking scenery and nature seeing kingfishers as we paddled through the reeds. Stephen told stories of islets that occurred when the waters retreated in summer where locals would hold summer dances in the middle of the lake away from the eyes of the church. It was relaxing and easy to canoe – you don't need to be fit as everything is done at a slow pace.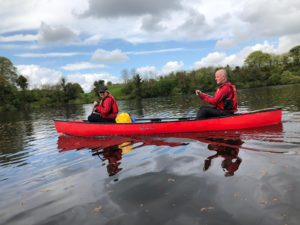 Down by the River
Cycle from the Fenagh Heritage Centre to Ballyduff taking in the scenic surroundings of the area. From there pick up your Canadian Canoe and glide along the water towards Castlefore where you will hear stories of local nature, heritage and history.
Stop off along the lakeshore for a picnic lunch which is provided by Edergole Kitchen. Walk to Castlefore Lake where you will pick up your bikes and cycle back to Fenagh Heritage Centre. Following this you will experience 'meet the maker' session where you will practice local crafts.
As a keepsake you will be able to take away a memento from the session. Finish off your day with a fresh scone and some tea or coffee at the Fenagh Heritage Centre.
Price from €87 per person
Day Trip price includes:
Canadian canoe trek
Picnic Lunch
Afternoon tea
Bike rental and recommended route
Guests to bring:
Loose clothing
Walking shoes
Rainwear
Subject to availability terms and conditions apply
Looking for somewhere to stay?
Lough Rynn Castle is perfect for some luxury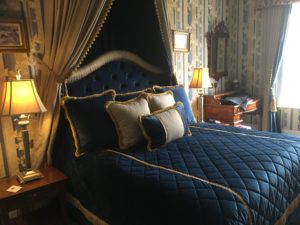 2BB1D Plus Activity €175 per adult midweek it goes up by €40pp at weekends
2 nights
No DepositTaxes Included FREE ACTIVITY INCLUDED
Enjoy a Spring/Summer Break in the luxurious surrounds of Lough Rynn Castle with Dinner in the 2AA Rosette Awarded Sandstone Restaurant
PLUS FREE TICKETS to Arigna Mining Experience or Lough Key Forest Park
2 tickets for a Guided tour of Arigna Mines
OR
A Self guided tour through the Old Servant Tunnels, Moylurg Viewing Tower, and Ireland's Only Tree Canopy Walk at Lough Key Forest Park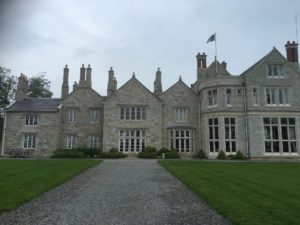 Lough Allen Hotel in Drumshanbo
This hotel is ideal for families. Many of the rooms have an extra single bed and the leisure complex has full pool facilities for kids and a play ground and kids club with entertainment in the bar at night. Next door is horseriding at morlands equestrian centre http://www.moorlands.ie/
To Stay at Lough Allen around €159 per room in June
Where to Eat?
The Cottage Restaurant Jamestown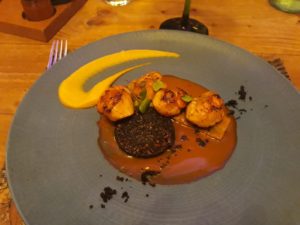 Menu at The Cottage Restaurant changes regularly depending on what fabulous fresh and local produce is available but no matter what is being served we guarantee a fusion Asian, Irish feast that won't disappoint.
Sham Hanifa came from Malaysia 15 years ago and has now three restaurants in the area and is married to an irish woman. He has won a host of prestigious awards for best restaurant in Connaught and Leitrim. He grows his own vegetables and uses mostly local food producers for his ingredients
St George's Terrace in Carrick-on-shannon St George's Terrace in Carrick-on-Shannon is the Restaurant of Chef Dave Fitzgibbon and his business partner Siobhan Smyth. This used to be an old bank.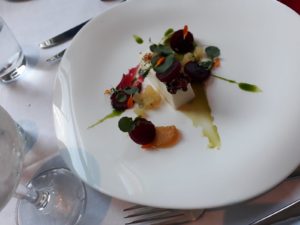 The restaurant is in a beautiful Victorian red brick building overlooking the Shannon. Opened in 2015 it is now more than three years in operation and has gathered a loyal clientele with regulars travelling from Sligo, Dublin, Longford and Roscommon as well as its local support.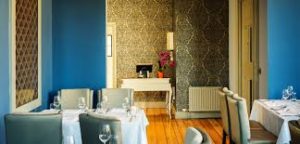 Starters of Home smoked salmon arrives to your table in a cloche of retro smoke, Beautiful Thornhill Duck, or a classic little caramel tart will often feature on the menu.Last year they opened a dedicated cookery school which ironically is situated in the original kitchen of this grand old house. With eight individual stations and all classes taught by Dave it's an exciting addition to Carrick on Shannon. The Range of classes are perfect for a group of friends, a team building event or a serious foodie