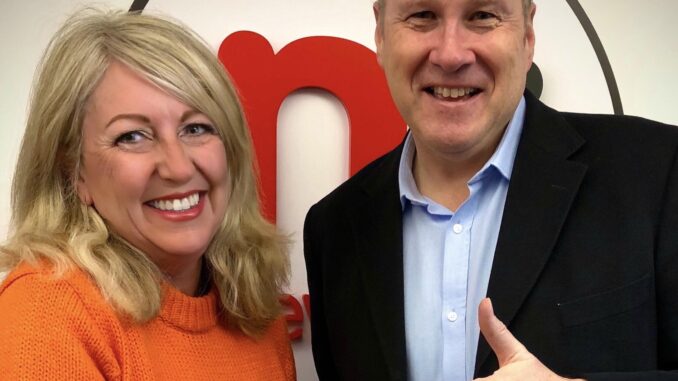 Newstalk Questions and Answers February 26th
https://www.newstalk.com/podcasts/page/1/filter?filter_selected=series-filter&show=the-hard-shoulder&series=travel-on-the-hard-shoulder
This week we are answering your questions. The first one is about inter-railing
Hi Ivan and Michelle
My son is 18 and very unorganised yet he's informed us that he is going to go interrailing with his friends – he has done nothing about it and as it's his first time going away after he finishes the leaving cert I'd be interested to hear your advice. Thanks Rosemary
Well the post Leaving Cert holidays are now as compulsory as the debs in our day Ivan and these kids have very exotic tastes and most don't have any bother rooting out deals and the best way to get to where they want to go. In recent years Magaluf has taken over but more kids are going to Croatia and Greece now which is a bit more sedate and with new regulations being put in place by the Spanish authorities I think inter rail is a great option with more opportunity for learning languages and culture.
If he's in Dublin he needs to call into USIT who will tell him and his friends what their options are – I've had a chat at the office and there's a post on my website – There is a sale coming up in March 2-31st ten percent discount – so do book by then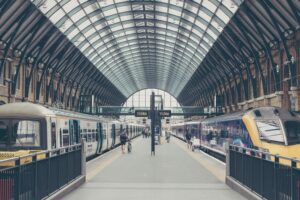 Interrail is a pre-paid rail ticket that can be used for long-haul train journeys all across Europe.  Once you buy your Interrail ticket you can literally jump on the train in Paris and travel to Bucharest, Rome, Prague and any other town or city in Europe that has a train station. There's so much flexibility with Interrailing that you can just show up at the train station and jump on the next train to wherever you fancy, sit back and relax and enjoy the view of the countryside from the window.
USIT offer two types of Interrail tickets one being the Flexi where you have a number of allocated travel days within a month.  So if you're planning on travelling by train to Berlin, for example then spending 3 or 4 days wandering around the city then you don't need to use your train ticket on those days, so there's no point paying for it.
The Continuous Interrail ticket means you can basically use your train ticket any day during a specified period of time. So you can buy a week, fortnight or monthly ticket where you can use the train every single day within your ticket dates.
If rosemarys son is planning  on seven days of travel over three weeks and the flexible ticket is working out about €251 for a youth…
The whole experience of Interrailing is so flexible that you can change your travel plans daily if you feel like it.  You may meet a group at a hotel in Krakow that you are getting on so well with and decide to hang out with them a little longer or even change your next stop to and head to Budapest with them instead of your planned stop at Bratislava.
Don't be under any illusions that Interrailing is only for the kids, the senior ticket offers discounts to anyone over 60 and parents do well out of it too as children under 11 go free.
My suggestions for Rosemary is to Log on to USIT.ie for examples of routes that have been popular over the years.  Here's a snapshot of a trip option, THE CLASSIC – covers all of these must see locations:
Amsterdam, Netherlands
Berlin, Germany
Prague, Czechia
Vienna, Austria
Budapest, Hungary
Zagreb, Croatia
Lake Bled, Bled, Radovljica, Slovenia
To learn more about routes and packages call USIT today on  (01) 602 1906 or go to https://www.usit.ie/interrail
* * * * * * * * * * * * * * * *
Love listening to the banter between you both every Wednesday, it makes my drive home from work more enjoyable. When I was a kid my parents used to bring my sisters and me on camping holidays in France and we had a fantastic time with special memories. I now have two of my own and one is only a toddler of two – would we be mad to go on a camping holiday or should we wait until the kids are older? Damien
Damien has specifically said that he is interested in france and there are several options open to him but I think he needs to decide where to travel to. Firstly I'd avoid a long commute with toddlers so the west coast of France is great and I've picked our three suitable parks from siblu who I can stand over as I took my kids when they were small to la reserve on the west coast. Siblu have a great choice with 20 holiday villages around France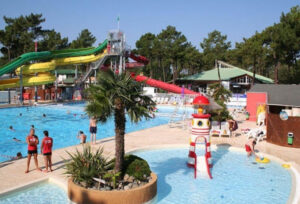 Things to bear in mind when travelling with toddlers
1. A mobile home is the most practical accommodation option. You get comfy beds, a hot shower, toilet, lots of storage, and a fully equipped kitchen so you can eat when you're ready. To make things as comfortable as possible, go for the biggest mobile home you can afford. If you're using a travel cot, check that it will fit in the bedroom.
2. There are lots of benefits to taking a ferry over flying – you can fill up your car with goodies, toys, clothes and other essentials – however it probably means a longer journey. Try to plan your travel around your toddler. Have your toilet stops mapped out, toys and books ready, music for the car – and driving during their night time sleep might help too. Don't be too ambitious – the south of France is glamorous but it's a really long way to travel with your tots. Travel to Normandy, Brittany or the Vendee on the west coast, where there are great beaches, scenery and food, but without the mammoth drive time.
3. Safety and fun can go hand in hand. Pick a holiday village that has lifeguarded swimming pools; children's clubs set out by ages and look for photos of playgrounds so you can see how well kept they are.
4. Save valuable luggage space by hiring baby packs from the campsite. Buggies, travel cots and high chairs are normally available if you book ahead and will cost around €3 per night.
5. Buy packs of sterilising bags to take the pain out of making bottles safe. You simply fill them with water (from the taps is fine) and pop up to three bottles in, then hang the bag somewhere where a leakage doesn't matter. After 30 minutes your bottles will be ready.
6. Kids can hurt themselves anywhere, so it pays to have a first aid kit with you in case of cuts, grazes or stings. You never know when you might need it!
7. Take waterproofs and wellies for you and your toddler, regardless of the time of year. You can never be too reliant on Mother Nature, and what's worse than being stuck inside on holiday?
8. In a new environment it is important to keep your children as comfortable as possible. Mimic their bedtime routines from home to increase the chances of a quiet and undisturbed night's sleep.
9. A camping trip is a great opportunity for toddlers to have fun and learn new things. In addition to taking part in activities, they will find excitement in the camping experience. Be sure to plan trips to places they'll enjoy, but don't neglect the basic fun and games of staying on a holiday village.
10. Preserve memories that your child will cherish for many years. It's easy to take hundreds of pictures with your mobile phone, but how many capture
Michelle: I asked Daniel Johnson to recommend one of the top camp sites for those with small kids and for the Irish Market
These amazing offers are only valid until the end of this week – but you can click a link to them from my website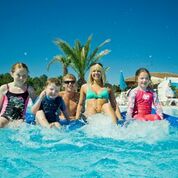 Siblu Le Conguel sits on the southern tip of the Quiberon Peninsula, a tiny spit of land off Brittany's south coast. The beach-side park is just 10 metres from the closest sands, looking out to peaceful Quiberon Bay. In contrast, head to the west coast of the peninsula and enjoy a five mile stretch of the Cote Sauvage for hidden caves and coves. Four-star Le Conguel has its own large covered pool, children's clubs and evening entertainment. A seven-night holiday starting 11 July June costs from €£885 (saving €221) for up to six sharing a two-bedroom Esprit holiday home with terrace. Book by 28 February.
http://www.siblu.ie/camping-le-conguel
Toddler Pool
Siblu's Les Charmettes holiday village in Charente Maritime is a favourite of Irish families, with indoor and outdoor pools, slides and splashzones, four free children's clubs, lots of sports and evening entertainment included in the price of holidays. A seven-night stay is available from just €378 (saving €203) for up to six sharing an Esprit holiday home from 13 June. Book by 28 February.
http://www.siblu.ie/camping-les-charmettesLes Viviers, in Aquitaine on France's south west coast, is Siblu's newest location. The holiday village overlooks Arcachon Bay and has a private lake and sandy beach, and you can climb Europe's biggest sand dune at Pilat or cycle along trails through endless pine forests. The area is famous for its fresh oysters, which are best enjoyed at chic Arcachon, a short ferry ride across the bay. Seven nights costs from €309 (saving €167), starting 20 June for up to six sharing a two-bedroom holiday home with terrace. Book by 28 February.
http://www.siblu.ie/camping-les-vivier
* * * * * * *  * * * * * * * * * * * *
Hi Michelle great fan of your show on newstalk. I was listening to your piece on the US recently and wonder if there are guided tours around America. I don't want to drive around the states but would like to see as much as possible – my wife and I are in our sixties Alan
I think an escorted tour would work well for Alan and his wife. I've rooted out one that fits in the best of the west coast from Sunway https://www.sunway.ie/escorted-tours/search.asp?action=detail&tourCode=SBOWM15&when=01%20July%202020
Duration: 12 Days Going out May 14th, June 11th, June 18th, and a selection of other dates
Countries: United States
Operator:
Type: – Americas CostSaver 2020
Descriptions: Sunrise hot air ballooning over the Arizona landscape, fast paced fun in Sin City and leisurely strolls through the pine scented forests of Yosemite National Park are all on offer in the Golden West. Kicking off in the City of Angels and ending in the City by the Bay, experience the Cali lifestyle, the thrill of the Grand Canyon and the American Dream on Route 66, not to mention Napa wines, Chinatown feasts and iconic deserts. Tempted? This is the Best of the West, tailored by you.
from €1,775 pp Tour Only
Trip Itinerary
Day 1
Arrive Los Angeles (2 Nights)
Welcome to the land where it"s always 70 degrees and sunny, California. Arriving today, you"ll meet up with your Travel Director in the afternoon before getting to know Anaheim, your home for the next two nights. You"ll find plenty of dining and entertainment options with Disneyland nearby.
Accommodation at Clarion Hotel Anaheim Resort
Day 2 Los Angeles Sightseeing
Ready to get stars in your eyes? This morning"s sightseeing tour will show you the all-out glitz and glamour of LA, visiting the wealthy mansions of Beverly Hills, the palm lined streets of Santa Monica, the iconic Sunset Boulevard, and the Hollywood Walk of Fame, which is just a stone"s throw from the beacon of Hollywood, the Dolby Theatre, home of the Academy Awards. With your afternoon then free maybe visit trendy West Hollywood for a spot of subtle celebrity spotting, sip margaritas on the sunset strip together with the city"s elite or try out our tasty Optional Experience that will give you the chance to taste fresh seafood, meat and poultry from the grasslands of both North and South America. It"s every bit as delicious as it sounds, we assure you!
Day 3 Los Angeles – San Diego
Travelling south along the coast, it won"t take long for the laid-back charm and sunny disposition of San Diego to work its Cali magic on you. You"ll kick things off with a sightseeing tour visiting the cultural downtown Gaslamp Quarter, the gorgeous green space of the 1,200 acre Balboa Park, and the historic Old Town, which was California"s first ever settlement (and the best place for those seeking even more delicious Mexican treats). This afternoon we then have an optional visit to the famous San Diego Zoo, home to three beautiful Giant Pandas.
Accommodation at Comfort Inn Suites Zoo SeaWorld Area
Day 4 San Diego – Phoenix
Today you"ll steadily climb 1,219 metres (4,000 ft) as you make your way through the arid lands of the Cleveland National Forest, tip toeing the US – Mexico border before crossing the Arizona state line into the "Valley of the Sun", a region that boasts a massive 300 days of sunshine per year. Catching your first glimpse of the mighty Colorado River, your final destination for today is exciting Phoenix.
Accommodation at Hampton Inn Suites Phoenix Downtown
Day 5 Phoenix– Grand Canyon – Flagstaff
You could start today with our breathtaking optional hot air balloon ride and champagne breakfast over the Arizona landscape before visiting magical Sedona. Venturing into the prehistoric Sonoran Desert, you"ll then have your sights firmly set on one of the world"s seven natural wonders, the magnificent UNESCO World Heritage Listed Grand Canyon. Meeting with a Local Specialist you"ll discover more about the geological formation of the Canyon, and then it"s up to you how you wish to explore it further. If you want to make it extra special, we doubt you"ll be able to resist our exhilarating list of choices for this afternoon, including helicopter and aircraft flights over the North and South rims, for absolute money can"t buy views of this feat of nature. Still flying high from an incredible day, you"ll finish up this evening in the Arizonan escape town of Flagstaff, a laid back outpost on historic Route 66.
Accommodation at Fairfield Inn Suites Flagstaff East
Day 6 Flagstaff – Historic Route 66 – Las Vegas (2 Nights)
Ready to get your kicks on Route 66? Today"s the day to do it. A symbol of the American dream, Route 66 has been eternally immortalized by literature and movies and still to this day represents the ultimate American road trip. You"ll be stopping by Seligman and Kingman en route to Vegas, two iconic outposts that are a real taste of all things Americana, complete with classic motels, kitsch petrol pumps and steaming slices of Apple pie. Finally, as if by magic, you"ll slowly spot the neon lights of Las Vegas looming in the distance; an entertainment oasis surrounded by dry desert with a reputation almost as big as the fortune"s many have made (and lost) there.
Accommodation at Rio AllSuites Hotel and Casino
Day 7 Las Vegas Free Time
With a full day in Sin City, it"s entirely up to you how to explore the entertainment capital of the world. The casinos, the all you can eat buffets, the glittering roof top pools, the biggest names in show business – they're all here for the taking. Or if you"re up for it, to help tailor your Vegas experience, we've also got a whole suite of enticing Optional Experiences lined up to help you experience a different side of Vegas. You could wake up early for a western style breakfast and cowboy trail ride through the mountains, or heading over to Hoover Dam to stand 900 metres above the Colorado River to admire the US"s biggest man made reservoir, Lake Mead. Or perhaps a visit to the Mob Museum, or a singalong at "Vegas! The Show" are more your style? Whatever you choose, today is guaranteed to be one to remember.
Day 8 Las Vegas – Visalia
Leaving Vegas a little lighter in the pocket but rich in memories, you"ll head for the Mojave Desert this morning. As the driest desert in the US you"d expect nothing more than barren landscape as you drive through, so prepare to be surprised as you pass rare and beautiful flora, wildlife and the iconic Joshua Tree. Admiring the dramatic Sierra Nevada mountain range and continuing through into the San Joaquin Valley, you"ll finish up today in the agricultural hub of Visalia. With a Downtown area that boasts old world charm and a wide selection of tasty restaurants, tonight"s dinner will no doubt be filled with chat about what to expect from glorious Yosemite tomorrow.
Accommodation at Wyndham Visalia
Day 9 Visalia – Yosemite National Park – Modesto
Awe inspiring nature at its finest, Yosemite will challenge all other national parks you"ve previously visited to stake its claim as the most beautiful. The third oldest national park in the US and a UNESCO World Heritage site, this patch of heaven is all emerald green valleys, cascading waterfalls and pine scented forests, all framed by the iconic Half Dome and the imposing presence of El Capitan. Take your time soaking it all in and exploring the various trails and picnic areas before heading on to Modesto, one of the greatest agricultural areas of the nation and the home of the Ernest & Julio Gallo Winery.
Accommodation at DoubleTree Modesto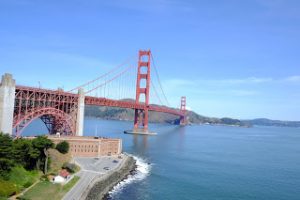 Day 10 Modesto – San Francisco (2 Nights)
Feeling the ocean breeze moving ever closer you"ll head back to the Californian coast today, crossing the Bay Bridge into one of the West Coast"s best loved cities, San Francisco. A historical hub for progressive thinkers and creatives, San Fran"s infamously hilly landscape will instantly win you over as you spy the old-fashioned cable cars slowly rising and falling on the horizon. Explore the "City by the Bay" on a sightseeing tour that visits Fisherman"s Wharf, the Palace of Fine Arts, the lush Presidio area and Italian influenced North Beach, and then this evening you could opt to try our Chinatown walking tour, exploring the markets, dim sum joints and herb shops of America"s oldest Chinatown before dining family style at a decadent Chinese feast.
Accommodation at Hotel Union Square
Day 11 San Francisco Free Time
We hope you"re hungry as you"re off to a San Fran institution, Boudin Bakery, who have been producing their very special "Mother Dough" to create sourdough loaves since 1849 for an Iconic Breakfast. Appetites satisfied, the rest of today is then free for you to explore your way. If it"s icons you"re after why not join us for a walk along the Golden Gate Bridge followed by a cruise around the bay, taking in Alcatraz Island en route, or perhaps you"d prefer to head out to Muir Woods to appreciate the towering, ancient red wood trees that grow here, followed by a visit to the pretty seaside community of Sausalito. Wine connoisseurs, you"re also taken care of with an optional full day outing to the Napa and Sonoma wineries. Whatever you choose, make your last day an extra special one, whichever way you choose to explore.
Day 12 Depart San Francisco
With fond memories of sunny San Diego, fun loving Vegas and peaceful Yosemite still fresh in your mind, today your adventure through the Golden West will come to an end. You"ve tasted, trekked and maybe even taken a helicopter ride over these lands, and we hope you"ve made a bunch of incredible memories in the process. Not ready to go home just yet? Why not extend your stay in San Francisco a little longer, and pay those cheeky Sea Lions down at Fisherman"s Wharf an overdue visit.
To book or for more information, call Sunway on 01 2311889
* * * * * * * * * * * * **  * * * * * * *
Hi ! I love your newstalk show, I am always delighted to catch it on the way home.  I am not sure if you have time to do this but if possible could you recommend the best town to base myself and my parents (70+) for sightseeing around Wicklow for a 2-3 night stay in March.  We love seaside towns but I am not sure if these would be close to the scenic areas Wicklow is known for, we enjoy a bit of shopping, traditional bars with good grub and love visiting nice hotels and local gardens for walks. I have never visited this area so appreciate any advice really. Thanks in advance. Annissa
Annissa should look up the website https://visitwicklow.ie/ I love the powerscourt hotel in enniskerry. I go there every winter with my family and it is right beside the wonderful powerscourt gardens and waterfall. Once home to the Viscount of Powerscourt, the Powerscourt Estate now welcomes visitors to see Ireland's tallest waterfall, breathtaking scenery and the beauty and blooms of its House and Gardens, voted No. 3 in the world by National Geographic.
Package includes
One night accommodation midweek Sunday to Thursday Inclusive
Breakfast overlooking the Sugar Loaf Mountain
Two tickets to the Powerscourt House and Gardens to see the Pepperpot Tower, the grand Italian terraced gardens, the Japanese garden and other highlights
Dinner in Sika Restaurant, where contemporary Irish cuisine showcases local and seasonal ingredients
* * * * * * * * * * * * * * * * * * * * * *
Good Evening,
We are considering traveling to Cinque Terre for anywhere between 5-7 days during the last week in September 2020.
We want hotel accommodation for two adults…. for my partner and I.
We would really appreciate your advice.
We  enjoy your expertise when you are on the travel show with Ivan.
Thanks in advance. Esther
Cinque terre – is actually in Italy on the Mediterranean and north of Rome in an area called Liguria
How do I get to the Cinque Terre?
Tucked away in a particularly mountainous kink at the eastern end of the Italian Riviera, the villages of the Cinque Terre (pronounced chin-kwe ter-re, with a rolled 'r' sound) were shaped by their profound isolation. Today the villages' exquisite ruggedness still presents a few challenges for accessibility.
The easiest way to reach and travel between the villages is by train. A train line that runs along Italy's west coast connects all five villages with Genoa, Pisa and Rome. The closest airports are in Genoa and Pisa. To reach the Cinque Terre from Milan you change trains in Genoa, and from Florence you change in Pisa.The Cinque Terre is a destination with timeless appeal, and it's impossible to do it justice in a day trip. It really is the kind of place that rewards taking it slow, whether you're kicking back at a waterfront table in Vernazza, glass of wine in hand, or listening to birdsong and resting your weary legs at an ancient sanctuary on a clifftop high above.
Allowing three to four days will give you enough time to visit all five villages, get to know the intricate twists and turns of at least one village centre, and enjoy a couple of half-day hikes. If time is tight, even a single overnight stay will expose you to the villages' gentler rhythms at dawn, dusk and midnight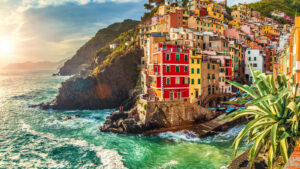 For centuries walking trails were the only way to travel between the villages of the Cinque Terre and often provided the only link to the outside world. Hiking here is done in the constant company of the sea, but also offers wonderful glimpses of unique terraced farms and coastal forests.
Many trails are in a delicate state, and all are prone to periodic or permanent closure. Always check with the Cinque Terre National Park office before you set out. Between May and September, park guides host daily guided walks
I went to Topflight the Italy experts and spoke to Sharon who knows the area really well so listen into the podcast t hear what she has to say
Cinque Terre is part of Topflight's Tailormade Italian programme. Their tailormade programme allows you to decide on your range of Italian destinations, carefully selected accommodation and tried and tested excursions to create your own personal holiday. As Sharon explains in the audio Cinque Terre is a great destination to tailormake an itinerary that suits you. The team can talk you through a selection of options, depending on how much of the area you want to see, how important the walking element is to you or indeed if you want to incorporate a city break in Pisa.
For further details or to tailormake your own personal Cinque Terre experience, call Topflight 01 240 1700 or visit www.topflight.ie
Examples of prices (Prices will depend on the time of travel, how far in advance the booking is made and the standard of accommodation required):
7 nights on the trekking tour that is 3 nights in La Spezia and 4 nights in Monterosso can be approx €1250 per person sharing inc flights, trains etc
Doing 7 nights Monterosso can be €1300 – €1400 pps depending on hotels and dates
If you need anything else call them on 01 240 1700