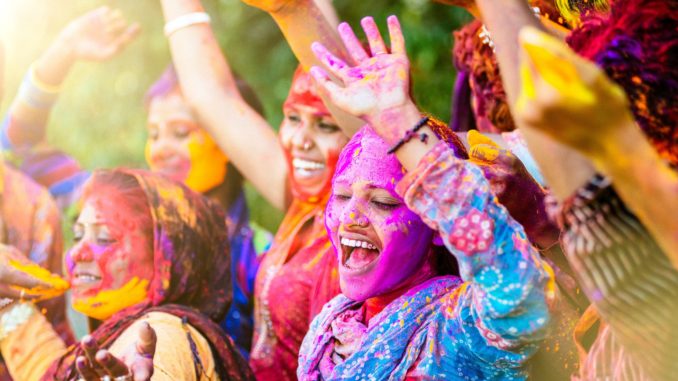 December 18th 2019
Podcast newstalk The Hard shoulder
This week, as we are heading into Christmas, we are looking at a variety of travel packages with a religious theme.
India
Travel to The Holi festival of Colours in India with TD Active Holidays for €2099 pps this March
(Also Diwali another chance to celebrate Indian festival is €2099 in November)
TD active guests are usually over 40 – 55 but do get clients in their 20s and 60s. Their packages offer travel for like minded travellers− it's more of a mindset, fast paced and lots of action packed in. India is a country that a lot of women especially are anxious about travelling to but with this package they will be fully protected by expert local guides.
Fly from Doha to Delhi with Qatar airways
Guests spend Ten nights on the ground in India and among the things they will experience are Sunrise at the Taj mahal, a river cruise on ganges and yoga in morning. Two nights in Delhi – crazy it is overwhelming a lot of sounds and smells it's a culture shock.
Many describe it as an adventure in the middle of madness. Guides immerse people in local life and experience the true India rather than tick the boxes –
TD active put guests up in boutique type hotels and homestays rather than your usual luxury generic hotels which could be anywhere.
Early morning of tour by bike of the Taj Mahal which baths it in pink light which is in contrast to the way it is seen during the day.
TD Active limit the size of groups twenty people per departure
Jaipur is filled with Pink city buildings all in sandstone colour, the amber fort and palace hall of mirrors – here they will have optional photography lessons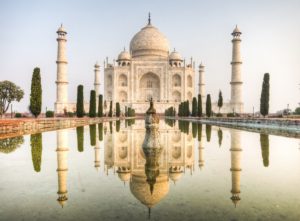 There is a hike on one of the days an active way to experience the palaces include a ticket to see a Bollywood movie in a famous cinema.
Holi Festival
Guests will experience this with a Local family for a bonfire lunch – after this everyone goes onto the street with colourful paint and throws it at each other. This is the spring ritual and start of new beginnings.
On this trip all breakfasts are included and as they move around the first evening meal in each new destination is included then in rural locations they are half board with families
https://www.tdactiveholidays.ie/explore-india-incl-holi-festival-of-colours#
* * * * * * * * *
Germany
The Passion Play in Oberammagau, Germany
This is the longest running passion play in the world and has been performed in the town every 10 years (with only a couple of exceptions)  since 1634.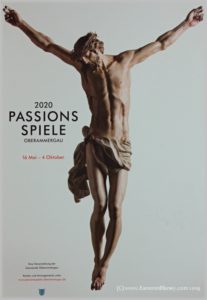 The play has its origins in the middle ages when the Bubonic Plague, or Black Death, ravaged all of Europe and by some estimates decimated almost half of the entire population. By 1632 the plague had reached Oberammergau.
The villagers, fearing for the future of their small town, met and vowed to perform Passion Plays every 10 years if only God would spare them any future deaths. From that time forward no one died and the villagers have kept their promise. 2020 will be only the 42nd time it has been staged!
Performances are given 5 times weekly from May through October. The actors are all local villagers and the men begin growing beards and preparing for their parts about a year ahead of time. Only people who were either born in Oberammergau or have been living there for 20 years can take part.
The play normally takes about 5 hours…there is a two-hour break in the middle for lunch or dinner, so actual time is about seven hours.
Oberammergau and nearby Garmish-Partenkirken offer a great home base for exploring this part of Bavaria. From here you can visit nearby Kloster Ettal, King Ludwig's famous castle (Neuschwanstein), Seefeld, Wieskirche and other highlights of Bavaria.
In Oberammergau, the traditional art of woodcarving is one of its notable attractions. About 120 wood sculptors work there today, selling carvings ranging from figures of saints to household goods.
Navan Travel
tel 1890289255
Travelling out 10 August for 5 nights taking in Wurzberg and Munich in Germany as well as Oberammergau for the Passion play on 14th August accompanied by a Spiritual Director from €1700.00pp
* * * * * * * * * * * * * *
Fatima Portugal and Spain
Insight Vacations
I've chosen this because I was in Cordoba this autumn and I was fascinated to learn about the golden age of Spanish religious tolerance and home to the first renaissance after the fall of the Roman Empire- It's something that we are not taught about in school. All the focus was on the Italian Renaissance and Catholic supremacy but it is in Spain and Portugal that Muslims, Christians and the Jewish communities all lived in harmony creating a great store of knowledge and education. The mosque in Cordoba is probably one of the most beautiful buildings I have ever been in and the Christian king kept all the wonderful stone pillars and building in the middle of town and put a catholic cathedral into the middle of it. The museum of Al Andalus tells the story of this golden period of enlightenment with words of wisdom from the figureheads of the time.
What can you expect to do on this particular tour that lasts nine days?
INSIGHT EXPERIENCES
9 Days tour €1,399 reduced from €1599 going out this weekend
https://www.insightvacations.com/eu/trips/amazing-spain-and-portugal-winter-2019-2020?tab=highlights
TOP RATED HIGHLIGHTS
Madrid: With your Local Expert, see the Royal Palace, the monument to Cervantes in the Plaza de España, the grandiose Cibeles Fountain, Parliament and Puerta del Sol.
Toledo: Explore this magnificent ancient city with your Local Expert to see some of the most exquisite architecture. Enjoy a visit the Church of Santo Tomé to marvel at an El Greco's masterpiece.
Granada: Explore 'The City of the Pomegranate' with a Local Expert. During sightseeing you'll see the icons dedicated to this fruit throughout the city.
Seville: Explore with your Local Expert visiting the Plaza de España in Maria Luisa Park, strolling through the Santa Cruz Quarter and see the gates to the Alcazar.
Seville: Step inside the impressive cathedral, passing the altarpiece dripping with gold and marvel at the Tomb of Columbus, held aloft by four kings. Afterwards, perhaps walk the ramps of the Giralda Tower for views over the city.
Lisbon: Explore with your Local Expert, from the Lower Town, beneath the hilltop Bairro Alto to the Terreiro do Paco. Visit the Belem Quarter to see the Monument to the Discoveries and the ancient Belém Tower.
Lisbon: Visit Jerónimos Monastery with its beautiful Manueline architecture, reflecting Portugal's trade over the centuries and UNESCO World Heritage Site.
Fátima : Join the faithful at one of the world's holiest sites and pay homage at the Chapel of the Apparitions.
Salamanca: See the golden stone buildings and handsome arcades of Plaza Mayor for which this city is famous for.
Ávila: Walk within the ancient walls of this unique town.
Madrid: Explore the old town with your Local Expert.
Scenic Drives: Relax and enjoy the views as you travel along the River Tagus, through the regions of La Mancha and Andalucía, past the River Tormes and through the Castile region.
Some of the nights include dinner – but breakfast is included. Seville: Get ready for colourful dancers and the rhythmic stomp of flamenco as you experience a fiery evening of Spanish dance and cuisine.
Jabugo: In a small village dotted with chestnut trees and holm oaks, experience the lingering aroma and incomparable taste of pure Jamón Ibérico.
Lisbon: Delight in a taste of the famous Portuguese delicacy, Pastéis de Belém.
Madrid: Honest culinary traditions and a fiesta of fresh ingredients are the hallmarks of your Spanish Celebration Dinner. The perfect accompaniment to good conversation and a chilled glass of beer or wine.
Dining Summary: 8 Buffet Breakfasts (BB) and 4 Dinners with Wine (DW) all with tea or coffee. Festive Highlight Dinners: 20 Dec Christmas Day in Lisbon. 27 Dec New Year's Eve in Lisbon.
* * * * * * * * * * * * **  * * * * ** *  *
Medjugorje Croatia
On the 24th June 1981, on the hill known as Podbrdo (Apparition Hill) six children, Ivanka Ivankovic, Mirjana Dragicevic, Vicka Ivankovic, Ivan Dragicevic, Ivan Ivankovic and Milka Pavlovic saw a beautiful young Woman carrying a little child in her arms. They were frightened at what they saw and did not come closer, even though the Woman beckoned them closer. They knew this Woman was Our Lady.
The following day, the 25th of June 1981, the children went to the same place where Our Lady had appeared the previous day in hope of seeing Her again. However, the group of children had changed somewhat; Ivan Ivankovic and Milka Pavlovic were replaced by two others, Marija Pavlovic and Jakov Colo. With the flash of a light, the six children looked up and saw Our Lady, this time without the child. When they reached Her, they fell to their knees and began to pray with Our Lady. Before Our Lady left the children, She said, "God be with you my angels!" There has been only 5 days where no apparitions occurred. Medjugorje has been a place of peace, hope and inspiration for many.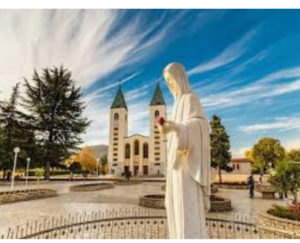 Direct Flights to Mostar – Medjugorje are now available for 2020! Marian Pilgrimages with Croatia Airlines direct flight to Mostar is exclusive to Marian Pilgrimages with departures available from Cork, Dublin, Knock and Shannon. This in effect, will half the time it takes to get to the village without any international border crossings.
Marian Pilgrimages
Dublin to Mostar-Medjugorje starts early June and runs up until the end of October.
Dublin Mostar 16:00 20:15 – flight duration 3hrs 15mins
Only 25 minutes transfer to Medjugorje vs 4 hours from Dubrovnik or Split.
Fully escorted group pilgrimages start from €685 per person sharing
This includes direct flight to Mostar-Medjugorje,  7 nights' accommodation on half board bases, Full religious programme, Marian Pilgrimages guide throughout & comprehensive insurance.
They have an early booking offer of €50 per person off any deposit received before 1st February 2020
* * * * * * * * * * * * *
Camino de Santiago
The regular Way of St James starts in France but most people do the last 100km arriving in Santiago de Compostela in Galicia.
If this is the year for you to take your first Camino then the traditional route and way of St James is a good place to start.
To Santiago de Compostela on the Camino Espiritual – in 1 week (8 nights):
https://caminoways.com/ways/sea-arousa-camino/sea-arousa-camino-walk-boat
Those with limited time can do the last stretch into Santiago in just 1 week. They'll start in Baiona or Vigo and walk all the way to Santiago on the Coastal trail as well but taking a beautiful detour known as the Camino Espiritual, which involves a day crossing Arousa Bay by boat.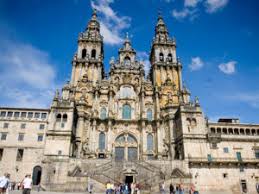 Price from €867 per person sharing, including accommodation in selected properties along the route, breakfast, 4 dinners, boat, luggage transfers and holiday pack with practical information and pilgrim passport.
CaminoWays.com also has packages from 4-nights for those looking to sample the Camino in a short break.
* * * * * * * * * * * * * * * *
Lourdes
I've been a couple of times my granny brought me as a child. A few years ago I was visiting my friend Catherine who was living in the Pyrénées at the time and my kids were small – my daughter was five and we had been to Disneyland a few months before. When we arrived in the town there were statues everywhere and souvenirs and Nicole was mesmerised she wanted everything that lit up. Then we went to the basilica and Nicole really disappointed. "why isn't mary's castle pink?"
She then went on to name the place Maryland and it has stuck in our family.
It's actually a lovely quiet place especially if you get away from the queues and there is a special peace down by the river. I think it is worth doing a day trip if you are in the region because the Pyrénées are beautiful.
Where to stay
Lourdes is the second city in France after Paris for its hotel capacity.
Large range of accommodation, up to 4*.
What are the must-see?
The Sanctuary of our Lady of Lourdes
What makes Lourdes so unique and appealing as a spiritual experience is that it isn't just about Christian rituals. Whether it be stroking the Grotto rock, burning a candle, joining a torchlight procession, drinking water from the fountains or bathing in the pools, everyone, no matter the depth of their faith, can get involved in these meaningful and grace-giving activities and give them their own meaning.
More info about the Sanctuary : https://en.lourdes-infotourisme.com/web/EN/336-sanctuaries-of-our-lady-of-lourdes.php
What about food?
The local specialties are:
Black Pork of Bigorre : a cousin of Iberian pig.
The cake on a spit called « Gâteau à la broche » : made by pouring layers of batter on a rotating conical-shaped mould over an open fire.
The vineyards of Madiran : coarse red wine
Dairy cheese : either cow, goat, ewe or mixed, called "fromage des Pyrénées".
Pastilles Malespine : an adaptation of the Vichy mint created by Elie Pierre Malespine, these candies are produced with genuine water from the Grotto of Lourdes.
You can find all these products inside the covered market, open every day (closed every Sunday and Monday from November to April).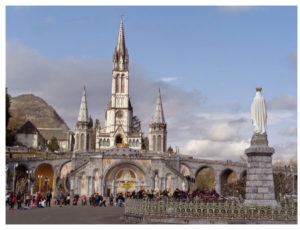 The Pic du Jer Funicular  
Easily recognizable with its large cross lit up by night, the Pic du Jer is a unique mountain peak offering a breathtaking view over the town and the Pyrenees. It is undoubtedly one of the most stunning views in the region. The 1000m-high summit is reached on a charming funicular railway which is over a hundred years old. After visiting the grottos – the highest converted grottos in France- a small path leads you along a few minutes to a quaint restaurant with a panoramic terrace
The Fortified Castle and the Pyrenean Museum  
The historically listed fortified castle of Lourdes built on a rocky peak majestically overlooks the Marian town. It stands as a witness to a medieval past marked by the legendary Charlemagne and houses the Pyrenean Museum. The museum is a must if you wish to discover not only the traditions inherited in our mountains but also the history of the keep.
The lake of a thousand reflections  
It only takes a few minutes out of the centre of town of Lourdes to come across a beautiful, vast glacial lake. It stretches out over 50 hectares in the midst of a pure, natural area and provides a haven of peace as well as a setting for many outdoor activities such as walking, mountain biking, fishing, paddle boarding or golf. It is the perfect place for a picnic or a fun country getaway with children.
https://en.lourdes-infotourisme.com/