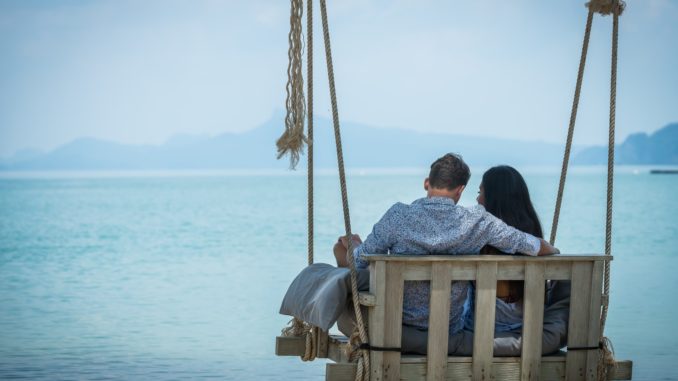 Travel Wednesday on The Hard Shoulder with Ivan Yates 27th November 2019
listen to the podcast here https://www.newstalk.com/podcasts/highlights-from-the-hard-shoulder/travel-wednesday-honeymoon-destinations
Well it's that time of year when many unfortunate men (and women) go light in the head and pop the question! And sure that's only the half of it because then you've got all the pomp and ceremony that is the big day and that most important honeymoon. Some millennials have even gone and added a mini moon to the whole palaver.
Ireland Lough Eske Castle
This week we are staying close to home for the perfect romantic spot in Ireland to pop the question or enjoy a mini moon. Some couples have hectic work schedules and prefer to have a short honeymoon straight after the wedding because these days Nuptial celebrations can be a marathon lasting days. So what they do is they have a short break close to home and take the big holiday later on.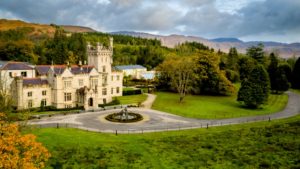 I recently checked out Lough Eske Castle in Donegal which is a beautiful resort only ten minutes from Donegal Town set on Lough Eske. It is an old castle that has been beautifully transformed with luxurious rooms, banqueting and a Spa. The history of the castle is fascinating and they have historic artefacts in The Father Browne bar which has a large selection of those lovely images taken of Ireland by the famous priest in the early twentieth century. They even have a copy of his glasses and notebook.
When you arrive you are greeted with a glass of Prosecco and scones before a lovely lit fire. The hotel has a very cosy ambience which really lends itself to this time of year and winter. Plus I've got a lovely spa package and two of you could go off and be pampered together – or you could watch the racing while your other half gets pampered.
The spa break over winter is really reasonable. They have lovely spa packages available until March until 31st March 2020
Stay two nights and enjoy:
Two night's accommodation in a Courtyard or Deluxe Room with full Irish breakfast in Cedars Restaurant
One three course dinner in Cedars Restaurant on one night
Unwind in our thermal suite for 60 minutes prior to your treatment, then choose one of the below 45 min treatments in our CARA Organic Beauty Spa:
Restorative Signature Massage
Restoring Beauty Facial
Post treatment, enjoy a refreshing sorbet and a selection of herbal teas in our relaxation room
Complimentary ESPA gift when you purchase two items or more from our ESPA product range
From €575 in a Courtyard or Deluxe Room (Sunday – Thursday) 
From €612 in a Courtyard or Deluxe Room (Thursday – Friday / Saturday – Sunday)
From €649 in a Courtyard or Deluxe Room (Friday – Saturday)
The restaurant at Cedars is fabulous with little booths at a round table so perfect for popping the question.
* * * * * * * * * * * * * * *
Portugal and Spain
I was chatting with several travel agents about honeymoon options at the weekend when I attended the ITTN awards in the Clayton and looking for some luxurious suggestions close to home for those that don't want to trek half way around the world. I spoke with Niall McDonnell from Classic Collection. Not everyone is interested in a long flight
Going to a tour operator or travel agent that will help you pick a hotel will guarantee that you will have the facilities that you expect. You don't want anything to go wrong with your honeymoon so planning is essential. Millenials are used to booking on line and reading reviews but this is one time I really suggest using the experience of an expert.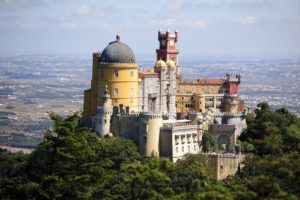 I love the Lisbon coast and especially around Cascais – it's like a cross between Dunlaoughaire and Howth with lovely typical places to eat and lots of facilities. Estoril is next door and they have a rather famous casino there. Not too far up the coast is Sintra, a UNESCO world heritage site with a collection of some of the most intriguing buildings that were home to the king of Portugal. I'd definitely recommend this for popping the question – the beautiful gardens and Moorish castle are really magical.
Niall at Classic Collections recommends
Memmo Principe Real, Lisbon
https://www.classic-collection.co.uk/hotels/portugal/lisbon/memmo-principe-real
Palacio Estoril Hotel Golf & Spa, Estoril
https://www.classic-collection.co.uk/hotels/portugal/estoril-coast/estoril/palacio-estoril-hotel-golf-and-spa
We've good connections to Lisbon too from Ireland: So you could pop over for a weekend to Lisbon either and we have daily direct flights from Ryanair, Aer Lingus and TAP as well.
Niall has also picked out a hotel in Malaga Molina Lario, Malaga
https://www.classic-collection.co.uk/hotels/spain/costa-del-sol/malaga/molina-lario
and most listeners who have travelled to Marbella or Puerto Banus think of Malaga as the airport and don't stick around but it is a beautiful city with a spectacular cathedral and old town. The harbour front has a beautiful city beach and Niall has recommended a hotel for couples who would like to enjoy a beach and city experience. The food also is delicious in Andalucia…
Package and hotel coming in a five star for about €1500 but this is not a cheap experience it is about getting the right quality for a honeymoon
Ireland has great connections to Malaga daily with Ryanair and Aer Lingus?
Remember school holidays prices they will be at premium so travelling in May or September makes a big difference
* * * * * * * * * *  * * * * * *
Italy
Any romantic travel wouldn't be complete without including Italy and I have picked a spot on the Amalfi Coast as the perfect spot. It's at the Ruffolo Gardens in Ravello which is down along the Amalfi coast so you can decide how you want to get down there but it is place where a wonderful music festival is held for several weeks each September. Offering mostly classical, and opera. It has the most magnificent setting – even better than Wexford!  – Wagner stayed there and wrote one of his operas Parsifal… It is also where the most photographed tree in Italy is standing in The garden of the Soul.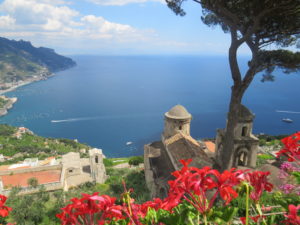 It is an umbrella tress similar to all those seen along the Amalfi coast but the drop below over Moorish architecture and the beautiful coastline makes it magical. In fact there are lots of spots along the Amalfi Coast that are perfect for popping the question or enjoying a honeymoon. Positano is popular for weddings and of course Sorrento. Not too far away you have the island of Capri and half of the island is Anacapri with some of the most beautiful views in Italy. I popped into see The Villa of San Michele where the famous Swedish doctor Axel Munthe restored a roman villa and entertained the royalty of Europe during the early part of the twentieth century – the Tsar Nicholas of Russia was among his guests.
I've gone to Topflight to get a package as they have just launched their Italy summer brochure last week.
Here are some sample packages
Sorrento:
5th April, 4* Hotel Minerva
https://www.topflight.ie/summer-sun/italy/sorrento_amalfi_coast/sorrento/hotel_minerva
from €1110pps
19th April, 5* Hotel Capo la Gala
https://www.topflight.ie/summer-sun/italy/sorrento_amalfi_coast/sorrento/boutique_hotel_capo_la_gala
from €1581pps
Both are beautiful hotels and the suggestion would be to propose along the Amalfi Coast – either Positano or Ravello.
* * * * * * * * * * * * * * * * *
Thailand
If you are looking to go somewhere far flung than Thailand is certainly exotic but it is also very accessible from Ireland. It is one of my favourite places in the world because the people are so lovely and the food is wonderful. Even the street food is really cheap but excellent and I've never had a dodgy tummy. It's also incredibly healthy! I've brought both of my kids here and it is an excellent country for families – The Scandinavians travel there a lot so you can pick up cheap flights with Norwegian to Bangkok. The internal flights are pretty cheap and you will need to fly to whatever resort you chose but they run like buses.
Thailand spreads out from the south east asian peninsula that makes up Malaysia and Singapore and includes hundreds of islands. I caught up with Chris Lee of Tourism Thailand at the weekend who won best longhaul destination at the Irish travel trade News awards to see what gems he has picked out for honeymooners.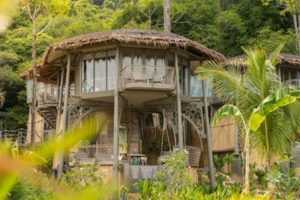 I've actually been to Koh Yao Noi which Chris recommends so highly and can confirm it really is an oasis – to start you get a private transfer by speed boat and it takes about thirty minutes from Phuket. It is in the beautiful Pngang nga Bay where the famous James Bond island can be found. There are wonderful tours you can take with John Grey sea Kayaks and visit a hong and make kratongs.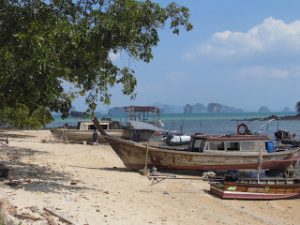 Koh yao Noi is about 30km in length and the beaches can be reached by boat or through a forest which has monkeys. The locals are farmers and fishermen and you will find lovely little villages and restaurants. I stayed in Paradise hotel which is the neighbour of a brand new product that Chris raves about called Treehouse Villas.
I've a package from Classic Resorts

5* Thailand twin centre
5* TreeHouse Villas Koh Yao & 5* Centrara Watergate Bangkok
6 nights BB from €1799pp
Stay 3 nights BB in a TreeHouse Villa
Included: Complimentary for Honeymooners: One bottle of house champagne 20% discount on spa treatments Floral arrangement in room.
20% Early Booking offer for all
E-Butler Service Menu for all
In-villa dining
In-villa spa treatments
In-resort transport
Direct guest feedback
Inclusive Bar
Daily restock of mixers/sodas/juices/beers
Guest's choice of two standard liquors
Premium liquors and wines available (additional cost)
Stay 3 nights BB in a Superior Room at the Centara Watergate Bangkok
Honeymoon & Anniversary Special offers: Welcome fruits, flowers and sparkling wine on arrival PLUS Book 60 days prior to arrival date to receive guaranteed room upgrade from Superior to Deluxe.Subject to available at time of booking.
Voucher (30 minutes of Thai Massage) for 2 persons per room per stay OR a choice of 1 set dinner (food only) for 2 persons per room per stay.
Super Early Bird Offer 15% included
Travel May – September.
Price is based on 2 sharing, with flights from Dublin, taxes, transfers and hotels on BB.
Quote ref: 90779
Call Classic Resort, Tel 01 8745000 Email: info@classicresorts. Website www.classicresorts  OR call into to speak with our Expert Consultants at 24-25 Lwr Liffey Street, Dublin 1.
Chris also recommends the perfect spot to pop the question in Bangkok – it's a wonderful city full of temples and amazing architecture and a trip on the River Chao Praya is also a must do.
* * * * * * * * *  * * * * *  * * *
New York
Finally New York for popping the question
I think we can blame the movies for making New York a romantic destination and most definitely a favourite to get engaged – such movies include Sleepless in Seattle or Serendipity or Enchanted. But you have so much choice – there is an historic connection for the Irish but it really is the melting pot of the world with so many cultures thrown in together
I think the Top of the Rock, at the Rockefeller Center has the very best views of New York and Central Park. Also the queues can be a nightmare at The ESB. Central Park is very romantic and the Woolman Rink is open during the winter months until about April when it is turned into an amusement park for kids.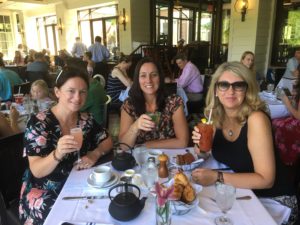 New York has no end of fabulous restaurants but I think if proposing in the summer time then The Boat House in Central park is perfect. I was there last year with two of my novelist friends and we were all blown away with it – In fact it is the setting for a scene in my novel Three Nights in New York.
New York
New York City 4 nights 694pp
Fly Direct from Dublin
4 NIGHT Amsterdam Court Hotel (located in Midtown, in the heart of Times Square close to the Theatre District hotel's and convenient to many of the top destinations in Manhattan
Travelling March 2020
American Holidays' stylish new Dublin store located at 16 Exchequer Street, Dublin 2, offers an inviting environment for customers to come and discuss their USA holiday plans. Customers can be assured in the knowledge that when they enter the store, they are in the hands of an expert.
American Holidays is part of Travelopia, the world's largest collection of specialist travel brands. It is always striving to develop and grow new products to the USA & Canada – next year will be no different. 2020 will see a new 148-page North America brochure and a 100-page Escorted Touring brochure including Cruise. The new brochures will offer some new exciting experiences while also offering some old favourites. The new brochures will hit the shelves November 2019.
Call American Holidays on 01 673 3804 to avail of these offers or drop in to their brand-new shop located in 16 Exchequer Street, Dublin 2, where their expert staff will be on hand to help you create your dream holiday.